As the commercial drone industry continues to grow, so does the demand for pilots.
According to recent reports, some 100,000 drone-related jobs will be created over the next two years as companies ramp up their uncrewed operations.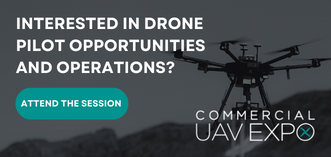 Many of those jobs will be pilot jobs, and companies will be looking for qualified operators to work in fields such as farming, mining, law enforcement, construction, insurance, energy, and many others.
These will be good jobs, too. An article posted by the online training site DroneU stated that the median salary for a drone pilot is $82,000, but some pilots can earn more than $100,000. Senior-level pilots can charge more than $74 per hour for their services, while entry-level operators can charge a respectable $41.21 per hour. Among the highest paying fields for drone pilots are mapping and surveying, transportation, and environmental services.
But who will get those jobs? What set of skills and capabilities will impress would-be employers? How can prospective pilots get the training and experience necessary to launch a career in the world of commercial drones?
Below is a look at what commercial drone pilots need to have, need to know, and need to do to thrive in this vibrant and expanding field.
Get a License
In general, you do not need a license to fly a drone recreationally, but you do need one to fly a drone for commercial purposes. So, the first step to becoming a commercial drone operator is to get a Remote Pilot Certificate. That certificate is generally known as a "Part 107" license, because it refers to the FAA's regulations for small uncrewed aircraft.
To receive the license, individuals must be at least 16 years old, be able to understand, read, write, and speak English, and be mentally and physically able to operate a UAV safely. They must also pass the "Unmanned Aircraft General – Small (UAG)" aeronautical knowledge exam. This test covers a wide range of issues including regulations, classifications, flight operations, emergency procedures, communications, night operations, and more.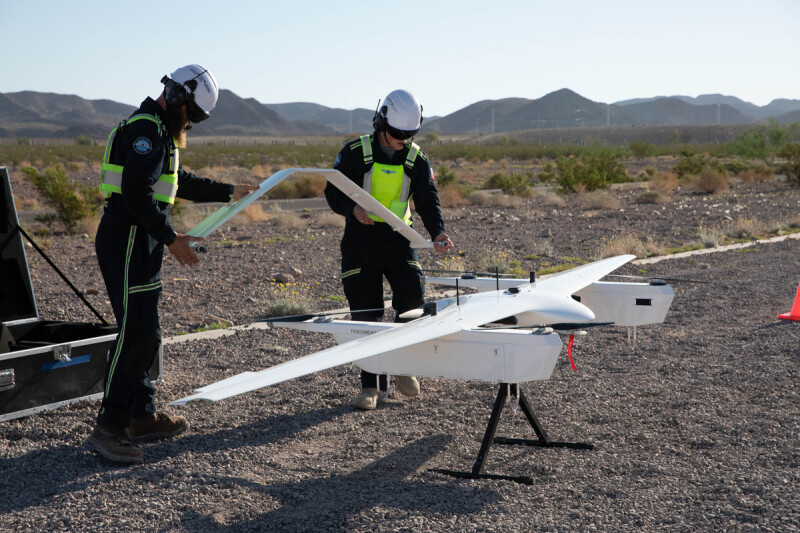 Get Some Training
As opportunities increase, many recreational drone pilots are looking to turn their hobby into a profession. Although the skills developed by flying small drones for fun are applicable to more complex jobs, many in the industry demand that commercial drone professionals receive formal training before they take on a full-time piloting career.
For many, that formal training comes from the military. Most of us are aware of how drones are used in combat, but the armed forces deploy uncrewed technology in many other ways, including surveillance, search and rescue, mapping, delivering medical supplies, and more. All of these operations relate directly to commercial drone work, making military training an ideal starting point for budding commercial operators.
But what if you don't have a military background? Fortunately, there are many in-person and online commercial drone training programs available. For example, Warren County Community College in New Jersey offers a wide range of programs to help drone pilots launch their careers. Students can take a Drone Pilot License Test Prep course, receive training on navigation and situational awareness, and even earn degrees focusing on disciplines such as agriculture and space operations.
Similarly, Embry-Riddle Aeronautical University, a fully accredited university specializing in aviation and aerospace, has several bachelor's and master's degree programs focused on uncrewed systems. At the school, students can pursue a Bachelor of Science in Unmanned Systems Applications degree and a Master of Science in Aeronautics that covers either Unmanned Systems or sUAS Operations, among others.
Private companies around the world also offer specific training for prospective commercial drone pilots. For example, SkyOp LLC, provides online and hands-on courses in flight training, drones in public safety, Part 107 test prep and more. The USA Drone Academy also provides Part 107 test training, along with courses on drone surveying, drone repair, and using uncrewed systems for photography. Also, training tailored to the use of drones in public safety and law enforcement operations is offered by Public Safety UAS.
Further, many firms that use drones in their operations provide drone training to their internal staff and customers. For example, drone package delivery leader DroneUp provides pilot training and program development services to its clients, and the aerial analytics firm DroneBase provides pilot training tailored to missions in fields such as insurance, construction, and telecommunications. The company also leverages its DroneBase network to connect pilots to full-time and contract jobs.
Get a Sense of the Opportunities
These days, uncrewed systems are used to deliver medical supplies, put out wildfires, inspect construction sites, measure stockpiles, monitor farmland, and much more. Although all of these applications require skilled pilots, keep in mind that not all commercial drone pilot opportunities are equal.
A post on DroneU breaks down the opportunities for pilots in different industries. It reports that real estate is one of the more prevalent industries hiring drone pilots today, and that opportunities are on the rise in construction. Jobs are also popping up in fields newer to drone adoption, like insurance.
Coveted pilot jobs are also available in fields like journalism, filmmaking, and education, but many of these are freelance or contract positions and may require significant personal investments in equipment and insurance before you can get off the ground.
Despite the growing opportunities, keep in mind that pay might be low for pilots seeking work in certain fields. A post on Dronesgator states that "most drone pilots make less than $50k a year, which is below the $68k median annual salary per household in the US." The post quotes the online job site Indeed to report that "a drone pilot gets paid $25.73 per hour on average in the US. With the top 10% making over $100/h and the bottom 10% making as low as $10/h."
Still, Dronesgator said, "operating drones and UAVs in general is becoming a more and more attractive career and opportunities in this field will only keep increasing."
Get Ahead of the Competition
Since the Part 107 license requirement went into effect in 2016, the number of uncrewed licenses issued by the FAA has jumped from 20,000 to a little over 300,000. That means the pool of commercial drone pilots is growing at an average of 47,000 new pilots a year. There's a lot of competition out there, and would-be operators must find ways to stand out from the pack.
According to many industry leaders, a great way to attract the attention of an employer is to not only be a talented pilot but also to have specific skills and knowledge in a given field. That's because many employers feel it is far easier and more cost-effective to train a surveyor or a firefighter to fly a drone than it is to train a drone pilot to be a surveyor or a firefighter.
Southern Company, one of America's largest electrical utilities, is one company that looks internally for its drone pilots. Southern Company uses drones for inspections and related operations, and it deploys some 300 UAS vehicles and more than 200 remote pilots across 15 of its major business units. To run these operations, Southern Company has trained more than 300 internal employees to operate its fleet of drones.
So, one way to ahead of the competition is to adapt your piloting skills to the industry where you have the most experience and knowledge. Being just a drone pilot may not be enough. Look for drone operator opportunities where you work or at other companies in your field.
Interested in Drone Pilot Opportunities and Operations?
Commercial UAV Expo is the definitive global event for professionals integrating or operating commercial UAS, offering educational sessions to keep drone pilots up to date on commercial drone advancements. Upcoming sessions include Drone Pilot Opportunities and Operations, FAA Insights, and Your Drone Questions Answered: 135 Certification, BVLOS Operations, What's Next in 2024 and Beyond. Attendees get facetime with pilots-focused exhibitors like DroneUp, NVBAA, Pilot Institute, and Volatus. The 2023 event has more than 300 media and association supporters including UAV Coach, Drone Pilots Media, and The Droning Company, creating an ideal opportunity for drone pilots to advance their career opportunities and continue developing skills as the industry continues to progress and grow.
Registration is now open – Click here to register today!