The largest commercial applications for drones are photography & filming, mapping & surveying, and inspections.


Many drone companies say they are focusing less on product development and more on marketing, sales, and staff development.


Despite progress in drone regulation, rule-making authorities are seen as the most important market-driving actors in the industry.
Those are just a few of the many findings contained in the 2022 Drone Industry Barometer. A free publication from Drone Industry Insights, the Barometer seeks to measure changes in the opinions and perceptions of drone companies towards the commercial drone market.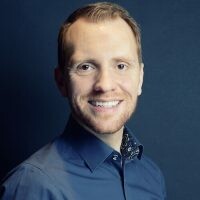 "We started five years ago with only about 200 to 300 survey respondents, and now we're close to 1,000," reported Kay Wackwitz, CEO of Drone Industry Insights. "The international drone industry is getting bigger every year and so is the survey. That's a really good thing."
Wackwitz stated that "the whole idea behind the survey was to get firsthand industry feedback." To that end, his company distributes surveys to industry partners, drone coalitions, alliances, and initiatives around the world.
The 2022 Barometer is based on 891 survey responses, which were collected over a five-week period in May and June of this year. Respondents came from 81 countries, with high response rates from Japan, the US, Germany, South Korea, and the UK. Companies taking part in the survey ranged in size from under 10 employees to more than 10,000. The companies represented the hardware, software, and services sectors of the drone market
For 2022, survey questions focused on identifying the top drone application methods, as well as determining the major reasons companies add drones to their operations. Moreover, the survey sought to compare expectations and realities for drone companies over the past four years and to find out what impact COVID-19-related lockdowns and restrictions may have had on the industry.
According to Wackwitz, companies, investors, customers, and other interested parties can benefit from the Barometer in many ways. "It helps them to put things into perspective and understand the market dynamics better," he asserted. "I think it really helps people see things clearer and without any over-exaggeration. We don't want to sell anything. We do this for free. We simply want to educate the people that are active in this space to make better decisions and to be successful."
Click here to download a free copy of the 2022 Drone Industry Barometer.