Earlier this year, India's drone industry pioneer ideaForge announced plans to enter the US market. The move builds on the company's enterprise and homeland security work in India and its earlier expansions into Oman, Bhutan, and Nigeria.
According to CEO Ankit Mehta, "having proven our mettle against global competition, it's the right time to make our appearance in the largest drone market in the world."
Mehta, who co-founded ideaForge in 2007, said that "building local presence in the North American market will help us develop an understanding of its needs and help us solve for the biggest challenges faced, such as, overdependence of hardware from specific qualified entities."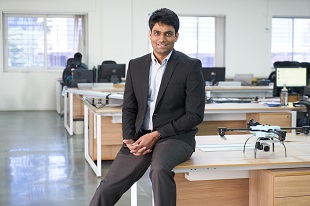 Winner of the 2020 Indian National Intellectual Property Award, ideaForge has primarily brought security, mapping, and surveying products to clients working in the defense, homeland security, and enterprise market segments. The company has more than 20 patents to its name and is a recognized leader in vertical take-off & landing (VTOL) UAVs. In March of this year, ideaForge landed the largest global Mini VTOL UAV contract to date for its SWITCH UAV.
Also, ideaForge has major achievements in critical technologies in-house, is NDAA SEC848 compliant, and has significantly filled the vacuum of increased demand created by the need of non-Chinese drones in the market.
Over the years, ideaForge's customers have flown more than 250,000 successful missions for either security or land records/mapping applications. Its drones get airborne every five minutes for these critical applications in difficult environments.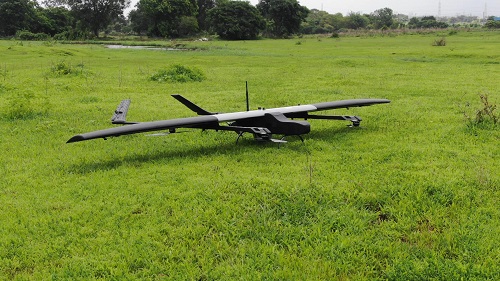 Mehta stated that ideaForge drones have shown their ability to "contend with almost all kinds of extreme terrain, altitude, and weather conditions that the Indian Subcontinent uniquely challenges us with." His company's products, he asserted, are "'Built like a Bird and Tested like a Tank'. We are thus excited to test our gains globally."
As part of ideaForge's expansion plans, the company is working to connect with potential resellers, partners, and employees, and it will continue to work with globally recognized distribution partners like Ingram Micro, Savex Technology, and P V Lumens. Moreover, ideaForge is looking for prospective services partners to help support its potential customers in the new market.
Backed by leading global investors and companies such as Celesta Capital, Qualcomm, and Infosys, ideaForge has time and again proven that its "Mission First and Second to None" tech is ideally suited to for anyone who is looking to conduct large scale and heavy duty cycle operations using drones that not only guarantee performance with peace of mind but also the highest return on investment.