In preparation for our Latin America Report, we interviewed many people, including service providers, regulators, aviation lawyers, civil aviation organizations, and a diverse group of unmanned technology entrepreneurs many of whom have been featured in this column as success stories.
So far, we have covered companies that have either bought unmanned aerial vehicles (UAVs) and adapted them to fit their business model or have created an entire new aircraft from scratch to serve as the platform to deliver their specific product or service.
Today, we want to talk about a different kind of success story, an aircraft manufacturer in Brazil called JETWIND. The company was founded in 2014 by an electronics and aeronautical engineer who saw the possibility of creating a versatile unmanned platform capable of adapting to different missions under varying circumstances.We connected with Tiago Giglio Rodrigues, CTO and founder of JETWIND, for a fascinating conversation about the status of the industry in Brazil in general and his company in particular. Let us keep in mind that Brazil is one of only a handful of countries or regions with an indigenous aerospace industry, together with the US, Europe, China, and a few others.
"In 2014, there was no drone regulation in Brazil but given the scenario in country, with many 'non-aeronautical' actors, we identified many possibilities," said Tiago reflectively. "We saw an opportunity to design and launch a UAV for the growing demand in agriculture, and currently for security and public safety and eventually logistics."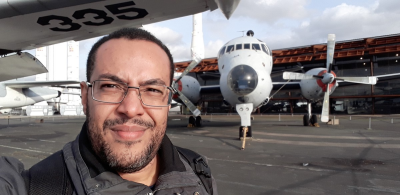 In 2014, we had the opportunity to attend a meeting of the Brazilian civil aviation authority (ANAC) in what was, at the time, the first attempt at gathering public opinion regarding potential drone legislation and airspace regulation. In that meeting, there were over 30 UAV manufacturers and one large jet manufacturer, EMBRAER. Out of that meeting and many others that followed, ANAC finally published comprehensive legislation in 2017 (RBAC-E No. 94) that opened the floodgates for manufacturers and service providers alike to flourish in one of the largest countries in the world.
"2017 was an exciting year because we now had clear regulations that allowed us to raise capital confidently in our design and our ability to deliver on our sales promises," Tiago said with excitement. "The only issue that we had in mind is to have a clear differentiator with everyone else, so we thought long and hard and came out with the concept Mission-Adaptive Configuration (MAC) incorporated in our RQ-17 ION, a unique way to look at aircraft design."
"Mission-Adaptive Configuration, JETWINDS' patent pending technology, allows the customer to select the features in the aircraft that better suits their needs," Tiago explained. "We have designed a modular vehicle that can be assembled in a myriad of different ways to adapt to a specific requirement. For example, we might provide the customer with an aircraft that has a fuselage with its own push engine, tail, and wingtips able to be detachable so it can be used as a multicopter (without the engine in the nose, wingtips and tail) or as an eVTOL (with all parts assembled)."
The goal of Tiago and his team from the beginning was extending flying time. Therefore, they selected a fixed wing configuration (VTOL) to extend battery life to the fullest.
"In short distances, even a brick can fly," said Tiago jokingly. "So, we set out to design and manufacture an aircraft that would fly for long periods of time, hence enabling our customers to embark in more complex and profitable missions. Our latest design can take off vertically and then switch to horizontal flight using an internal combustion engine for extended cruise periods until the landing is accomplished with the multirotor electric engines."
MAC plus a hybrid powerplant are innovative concepts that allow users to configure to their specifications and fly long distances, the nirvana of unmanned aviation.
"We have found that the gains in terms of flying time with internal combustion justifies the expense," Tiago said convincingly. "We are not the cheapest solution in the Brazilian market, but we are definitely the safest. We are constantly perfecting a design that places more value in efficient, steady, and long flights. The RQ-17 ION and its variants are specialized solutions enabling applications that depend on reliability, such as security and eventually logistics."
Recently, JETWIND announced a partnership with AirGo, a Singapore-based company specializing in composite-materials' solutions. Through the partnership, both companies agree to work on the introduction of AirGo's standardized lightweight/smart-drone cargo container and delivery system aka DroneBox™/DroneFridge™ and DroneDelivery™ for the Latin American market, amongst others.
"When we decided to expand into the logistics market, we looked at every possible alternative to creating our own delivery mechanism and identified AirGo's solutions to be the best in terms of handling small to medium size items," Tiago said. "We want to be payload-agnostic, and standardizing our delivery methods would guarantee we stay that way."
There is no doubt that there will be a lot of designs and manufacturing theories competing for a seat at the table when it comes to successful non-traditional aircraft designs. But one thing is for sure: there will be a lot of consolidation in the industry before we settle on the winners of this new way of flying.
JETWIND seems to be well positioned to be a serious contender in the markets they have selected.
Para una version en Español de este artículo, por favor haga click aqui.