Drones have been described as a disruptive solution for the ground transportation sector, and that's something stakeholders responsible for rail lines that are spread across Europe have recognized. One company has been able to help certain rail stakeholders realize what this disruption looks like in terms of their current processes and bottom line impact, but it's just the beginning of a development that will see the entire industry transformed.
Based in Madrid, SigmaRail is focused on offering services to clients in the rail and ground transportation sector, and their use of drones to perform a
survey of the Alicante-Murcia high-speed line in south-eastern Spain
showcased where and how the technology can make a real difference. It's a topic that will be explored in even more detail during the
Upgrading Railways from the Air: UAVs in the Railway Business
session at
Commercial UAV Expo Europe
.The rail industry is one that's especially suitable for the kind of disruption drones represent because of the "system of systems" that railways represent. There are often multiple companies working at the same time in different technologies, and as SigmaRail has proven, drones can simplify what it means for these companies to utilize the information they need in a more effective and collaborative manner. Where and how are these changes being made though? What are some of the factors that any rail professional should be considering in the short-term and long-term when it comes to adopting this technology?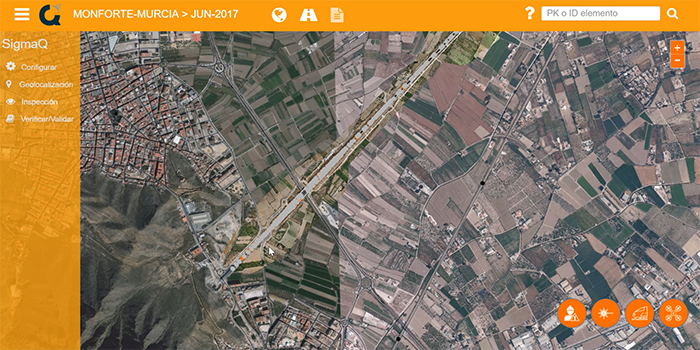 Getting a Real Picture of What's Happening on the Corridor
Spain has the
second largest
high-speed network in the world, only behind China. This network requires civil engineers, electrical engineers, telecommunication engineers and plenty others to collaborate to ensure everything is functioning as expected from the time the railway is installed all the way through when it's in full operation. Having a real picture of what's happening on the corridor is critical in all of these phases, but that very simple need isn't always easily accomplished. That's why providing a digital model of a corridor is the main service SigmaRail offers. Doing so allows the company to provide information that solves numerous problems, no matter the phase of the rail project."During the construction phase, this kind of digital model allows our customers to easily check the actual progress of the work that's being done without sending a lot of people onto the track to find out whether something is being installed properly, progressing as expected, etc.," said SigmaRail co-founder Jorge Lopez-Sanchez. "Once the rail is in operation, the model allows them to know the accurate position of just about any element within the track. If you're traveling at 350 km/hr, it's critical to know where the train has to stop with a high degree of accuracy. It's one of the main requirements for the infrastructure managers and signaling companies."Moving thousands of people at very high speeds means that rail companies can be very adverse to anything that's going to intervene or impact current operations. That's why SigmaRail needed to not only prove that their solution wouldn't interfere with active procedures, but also that the data they'd be providing would meet the requirements for all of the rail applications that are required. They were able to show and prove both of these things, but getting rail companies to truly understand the disruptive power of drone technology when it comes to how they consider safety and procedure has been a bigger conversation.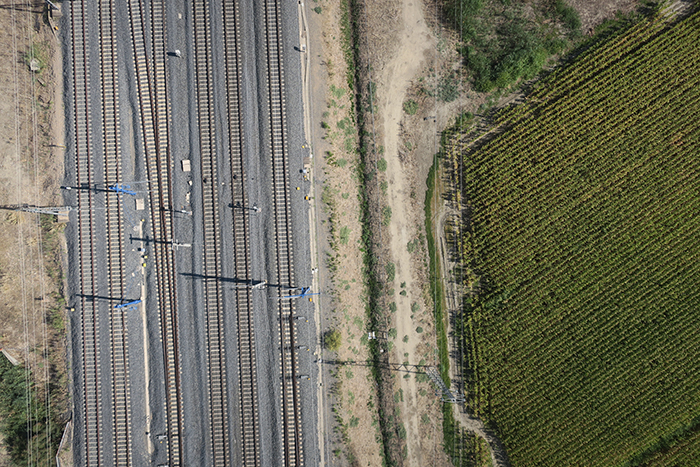 Evolution and Innovation
Many rail companies aren't especially open to technology that might change their current procedures, but tools like measuring wheels and GPS often require inspectors to walk the tracks, and that can be dangerous. Getting people out of harm's way represents a real evolution in terms of safety, but in light of the current approach many companies take to sorting and storing information, the true innovation with the technology resides in what can be done with drone data after it is captured."Right now, most of these rail companies have a lot of paperwork," Lopez-Sanchez told Commercial UAV News. "They also have people walking the tracks and taking pictures with their phones, and there's a major struggle around sorting and assessing all these different files and formats. There's no real standard because companies don't really have a workflow in place to manage all of that. That's why the digital models we're creating represent a real disruption. We describe it as a Google Maps for the railway because you can have a digital model with a high degree of accuracy for the location of all your rail assets, with all the information you need about those assets."For many rail companies across Europe, all of this information is being gathered in different ways, but SigmaRail is making an active effort to create a standard and workflow that effectively sorts and stores all of the information being gathered by a drone. All of that can and is supplemented by information gathered via other means since the sensors drones are using can be used on other platforms as necessary. Drones can and should be thought of as tools in the rail industry, but their ability to acquire data without interrupting current rail operations has shown them to be tools that are as powerful as they are adaptive. The process to actually adopt these tools is often a separate consideration though.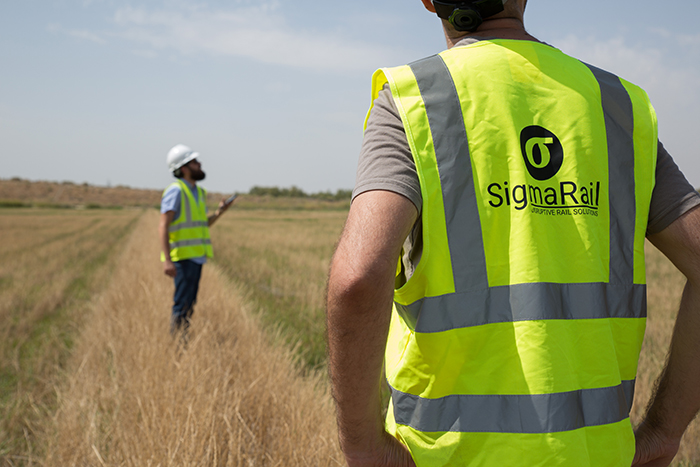 The Two Essential Considerations Around Drone Adoption
UAVs have proven to be a game-changing technology in the rail industry in the present, but the true potential in the technology lies in completely autonomous operations that will be enabled in the future. Being able to eventually deploy bases along rail corridors will allow operators to autonomously fly drones from them, and all of that can be controlled in a remote location. However, taking advantage of these future capabilities depends on effectively utilizing the technology in the present, and doing so often comes down to two essential considerations for rail stakeholders."The first thing is that you can't underestimate legislation and paperwork," Lopez-Sanchez said. "Even if you're an expert in a certain domain or region, when you fly over a high-speed line, people start being concerned about everything, so it's a huge task. The second thing is to consider how you're going to approach automation, because it's essential. The amount of information you're going to be managing is massive. Nobody has ever worked like this before, so you need to automate in a smart way. Doing so will allow you to create efficiencies in the present and opportunities in the future."Many of those future opportunities are centered on the ways of thinking and planning engineering/operation for the rail industry as a whole. The completely autonomous operation of drones in a civilian environment is on the horizon, and that's part of the reason why the understanding of how drones are helping to upgrade the railways today, is so critical.