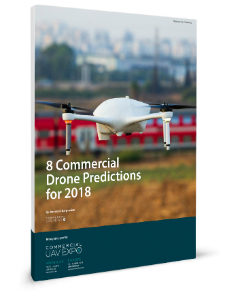 Drone regulation has long been cited as a primary consideration for commercial UAV adoption. It's the reason one of our
eight predictions around what commercial UAV operators need to consider
in 2018 centered on how the regulatory environment might change in the United States. Other predictions focused on HALE (high altitude, long endurance) solutions, anti-drone technology and various other topics that will resonate in 2018 and beyond.Most of those topics will impact users across the globe to one degree or another, but the fragmented regulatory environment in Europe has created a much different situation for commercial operators throughout the continent. With regulation differing from country to country, the considerations around drone adoption that a variety of operators and organizations are working through in Europe are very different than those anywhere else. Things are changing with regulation, but questions about how fast they're changing, and what sort of effect they'll have on the market, remain as pervasive as ever.As the CMO at
Atlas Dynamics
, Guy Cherni is immersed in details around what changes to drone regulation and UAV technology mean for users across the globe. Atlas Dynamics provides
solutions
designed for a variety of industries, including inspection, emergency response, security and agriculture, which made him the perfect person to explore these topics with. In the interview below, he tells us what kind of an impact regulation will have on the industry in 2018, whether or not the market will continue to be fragmented, when we'll see significant drone adoption across the world and plenty more. 
Jeremiah Karpowicz: Do you think 2018 is the year when more people will start talking about a "complete drone solution," as opposed to specific drone hardware or software products? 
Guy Cherni: Yes. The market fragmentation we have witnessed so far, with lots of different companies developing separate software and hardware solutions, has proven to be unsustainable. Individual software developments have generally ended in failure, while lone hardware development has been non-existent. Solely creating software is flawed, mainly because there are currently no hardware developers creating "empty drones" –which require a third-party to integrate a software solution. The only other major player developing drone hardware platforms is DJI, and in general DJI does not integrate with other software players – they are not platform agnostic. Therefore, the only viable option is a complete drone solution – both hardware and software in one. 
Do you agree that we'll see a breakthrough in automation this year?
Again, yes. This year will see the introduction of stronger and more capable processors, making drones smarter and allowing for great strides in UAV automation. Automation will be seen in both semi-autonomous and fully-autonomous solutions. Autonomous solutions will become more prevalent, being less expensive and requiring less maintenance. The early adopters of autonomous solutions will be those in the security and defense industries. Many of these are already utilizing drones and seeing their benefit, and are anxious to introduce autonomous drones into their practices. Eventually, other industries will also introduce autonomous drone solutions, the first most likely being infrastructure inspection.The breakthrough in autonomous drone technology also supports the shifting business model we are likely to see this year. Companies that don't want to invest in having in-house drone operators can gain the same benefits and advantages through utilizing Drones-as-a-Service (DaaS). This shifts the business model from CAPEX to OPEX, making drones financially more accessible.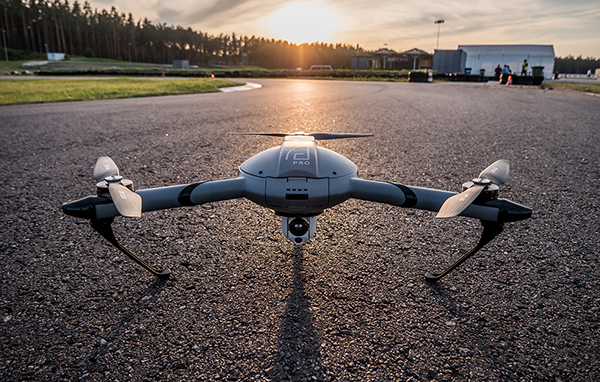 How do you see regulation impacting drone adoption in 2018? Any thoughts around countries in Europe that will be particularly impacted, either positively or negatively, by regulation? 
The impact of increased regulation in 2018 is not expected to greatly affect any single country more than others. Instead, the difference will be between its effect on the commercial and consumer drone industries. Changing regulation will have a positive impact on the commercial drone industry, having proved its worth in 2017, providing disaster relief during the natural disasters which hit the U.S. and Puerto Rico. New regulations being initiated in the United States, and also in the UK will pave the way for increased adoption as more industries appreciate drones' value and capabilities. Simultaneously, regulation will place greater restrictions on the consumer space to combat the problems and threats emanating from consumer drones, such as inexperienced pilot errors and drones being used for terrorist activities. 
Will the market fragmentation that we see with UAVs change or develop in a meaningful way in 2018? Is that something that will happen differently across Europe and/or the rest of he world? 
Market fragmentation within the drone industry is dying, and is not expected to see a resurgence in 2018 or beyond. Rather, there will be a conscious shift from fragmented providers to full solution developers this year, which will enable drone companies to improve the market with fully autonomous and more capable solutions. This change will take place across the industry, as it matures. After all, consolidation in any industry is a mark of an industry maturing, and that is what we will begin to see. 
Any predictions around a type of drone use we'll see in 2018 that few could have envisioned?
There are countless scenarios, existing and emerging, where drones will be employed. These scenarios are changing all the time, and advancing drone technology will adapt accordingly. In 2018, it will be interesting to observe the shift in business models that drone companies are implementing. There will be a change in direction in how companies approach drone adoption: whether they see drones as an operating expenditure (OPEX), or as a leasing service. Again, this will first be seen with the early adopters in security and defense, who already have the budget to implement this in 2018.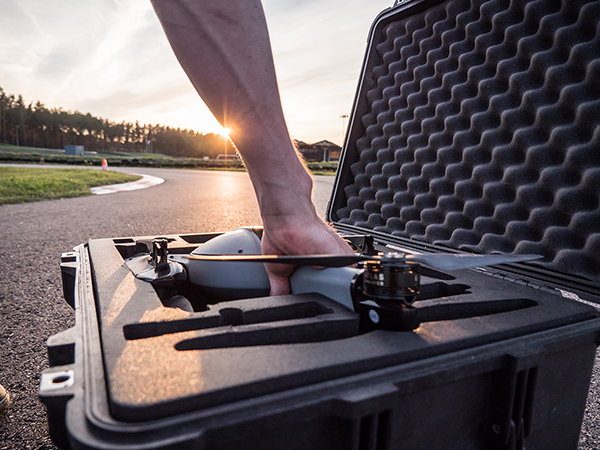 What advice would you have for anyone who said they wanted to wait to adopt the technology until regulation was more sorted out?
Current regulation holdups are expected to be resolved in the near future, so waiting to adopt won't take long. In general, it is not regulation preventing companies and industries from implementing professional drone solutions. Instead, it has been the rather mediocre drone solutions currently available. Once worthy solutions are made available, many industries will begin implementing UAVs, and we will see significant drone adoption across the globe.