Terra Drone Inc.
a leading Japanese UAV service provider and innovator in the area of Unmanned Traffic Management (UTM), and telecommunications operator LG 4+ have announced the successful completion of their new 4G LTE control system, which allows operators to remotely monitor drones via an LTE network.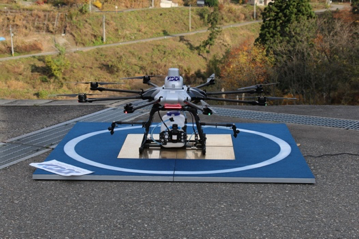 Terra Drone's 4G LTE control system is the first phase of development of a previously announced Smart Drone Platform project. Terra Drone and LG U+ have already conducted demonstration flights showcasing the system as a solution to infrastructure inspection.However, the real news associated with this announcement is the fact that this system enables a drone to safely fly beyond visual line of sight (BVLOS) and remain in contact with the operator at all times. That includes being able to transmit a live image of the flight path and its surroundings, allowing the remote operator to control the aircraft by sight. The network connection allows the drone to respond to sudden changes to flight routes and execute a forced return in case of emergency, all of which are essential capabilities of a UTM system.Terra Drone has also developed and started to use its "Terra UTM" unmanned traffic management system, and is planning to promote international standardization of the system with the help of UTM specialist
UNIFLY
. Commercial UAV News
previously reported the investment that Terra Drone made in UNIFLY
to the tune of
€5 million
to help the company continue its development on innovative UTM systems.In May, Terra Drone conducted a BVLOS drone flight using its UAV Traffic Management (UTM) system in Da Nang, a coastal city in central Vietnam, in cooperation with the Vietnamese government. The test flight was the first of many to demonstrate, test, review and improve the ability of UAVs to operate BVLOS of the remote pilot in command. It also added a few elements of Artificial intelligence (AI) which is seen as the next innovation horizon for drone technology. These AI capabilities will enable a drone to identify water, land, trees, buildings and plenty more.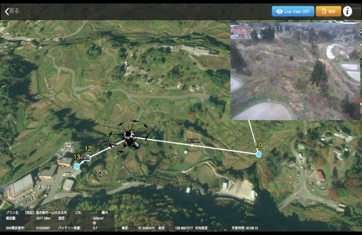 Terra Drone's Brisbane branch chief, Tsuyoshi Honda, offered his view of the new system being tested:"In order to implement flights BVLOS, the system needs to offer advanced remote control capabilities, intuitive maneuverability and AI-enabled hazard avoidance systems," he said. "The successful deployment of BVLOS capability is expected to provide key improvements in safety, cost, efficiency, and accuracy for surveying and inspection operations. UAVs operating BVLOS can undertake operations in environments and locations that may otherwise be inaccessible, risky or hazardous to humans, therefore creating and maintaining high-levels of occupational health and safety as drones can be sent into hazardous environments in place of engineers and surveyors."These developments are creating opportunities in various sectors, but this news represents something that will impact the entire industry directly and indirectly. Improvements in UTM systems, the addition of constant communication via a cellular network and the incremental safety offered by AI are about something much bigger. All of these developments will contribute to a potential safe integration of manned and unmanned aircraft in controlled airspace.