Back in January at CES, we got a first-hand look at the H520 from Yuneec. The platform stood out at an event that was otherwise focused on consumer products, since the H520 is intended for commercial use in areas like construction, inspection and first response. The six-rotor setup represented a distinct offering, since those additional rotors provide additional stability and emergency flight capabilities of one rotor should fail. That said, the most important feature might be the ability to easily swap out a wide range of cameras as needed.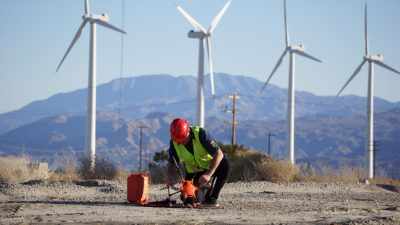 Operators will now be able to take advantage of those capabilities since the availability of the H520
has been announced by the company
. The H520 is available in a
variety of configurations
, which can incorporate these enterprise-grade cameras as well as relevant mission planning software as needed. However, it was the announcement of Yuneec's all-new YES! Commercial service seemed especially notable. What makes the YES! Commercial Service Program a distinctive offering?"YES! Commercial provides several options to meet the needs of a variety of end users," Frank DeMartin, VP of Marketing for Yuneec USA, told Commercial UAV News. "Beyond the standard one year warranty on all airframes and payloads, YES! provides for coverage of two or three or unlimited non-warranty repairs should damage occur from a crash or other non-warranty problem. In addition, YES! provides for periodic maintenance and tune ups as well as overnight replacement for UAV programs where uptime is critical."Having the kind of support that comes with YES! Commercial service is an important consideration for anyone looking at drone adoption. Another key factor for operators is around how their data is being stored and secured, which is undoubtedly why Yuneec specifically mentioned the that the H520 can be operated as a closed architecture. That ensures telemetry and payload data is not being collected or shared outside the local sUAS.  Only the operator has possession of the sUAS data as well as total control to keep that data private or to share it via stored media or their own private networks.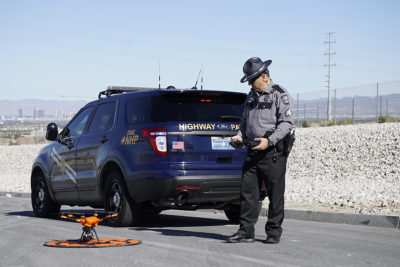 As exciting as it is to talk about capabilities and potential, what matters is how professionals actually can and will use the product. Luckily, that's something that's already been happening as law enforcement agencies, such as the Nevada Highway Patrol, have been using the H520 with E90 camera for uses such as accident reconstruction. The high-resolution E90 combined with the H520 DataPilot have given those professionals the tools to efficiently survey accident scenes and provide orthographic 2D and 3D models. That's just one example that showcases how this tool is designed for commercial applications, and there are plenty more."Yuneec will provide multiple payloads in order to suit the needs of various industry applications," DeMartin concluded. "For example, The H520 with E90 and DataPilot™ sUAS is also ideal for Construction where 3D modeling and volumetrics can be used to improve the construction accuracy and reduce waste. And Fire departments and search and rescue teams value the H520 and CGOET dual thermal/RGB camera which enables them to survey the scene of a fire or narrow the search range in a rescue effort faster and more efficiently than ever before.  These applications have proven the use of sUAS such as the H520 reduce costs, improve productivity and generally enable the professional to perform at a level not possible without the use of a UAV."For more information on the H520, E90/E50/CGOET camera payloads, DataPilot™, SDK platform and YES! Commercial service program, visit
commercial.yuneec.com
.