Talk about how UAVs are going to be able to create and enable efficiencies is happening across a variety of industries, but actually doing so is often a logistical challenge. Many people can see and understand that drone technology has the power to make a variety of tasks faster, cheaper and/or safer, but actually doing so isn't always a simple process. It's the reason that automatic and automated systems (which can be "drone in a box" solutions) are appealing to professionals in industries that range from construction to agriculture, and why so many people are taking a close look at the solutions from Airobotics.
Their system is intended to be a platform that is fully automated, industrial grade, on-demand and multi-purpose. It's a system that is designed to open up the
next phase of commercial drone automation
while also defining what it means to safely operate beyond visual-line-of-sight (BVLOS). When we
caught up with Ran Krauss
, CEO of Airobotics, one of the things he discussed was how this technology would be used to automatically perform tasks like inspections and surveillance. For a long time, regulation was the biggest thing that kept such things from happening, but Airobotics is working to change things on this front, which is just part of the reason why their solutions are being utilized in a variety of mining, construction and industrial applications across the world.To get a better sense of how these applications are creating efficiencies in these industries, we caught up with Efrat Fenigson, VP of Marketing at Airobotics. We talked with her about the biggest changes that have been taking place in the drone industry, how Airobotics has been able to sort through regulatory challenges in a variety of places, what they've done to quantify what it means for their customers to use their technology and plenty more. 
Jeremiah Karpowicz: It's been a little while since we
caught up with your team
to detail what's happening at Airobotics, and I know things have come along with the company in a big way since then. Before we get into all of that, how would you characterize your company's growth over the past couple years?
Efrat Fenigson: Our growth has been exponential over the past year as we've been enhancing our technology and more industries are beginning to utilize drones in the industrial and commercial sectors. We have grown our team to over 250 employees, we've expanded the number of countries we work in to the United States, New Caledonia, and Chile, and have announced several new customers. Please see below for a list of some of our achievements and milestones:
Logged more than 30,000 automated drone flights
Raised $71 Million to date in 3 rounds of funding
Certified to fly Beyond Visual line of Sight in Australia and Israel, and certified VLOS in US, Chile and New Caledonia, soon to be upgraded to BVLOS.
Named by The Wall Street Journal as a top tech company to watch (See here for more)
Partnered with Shapir-Ashtrom for the construction of Israel's new "Gulf Port" (See here for more)
Partnered exclusively with engineering company RockBlast to allow Chilean mining companies to utilize Airobotics system (See here for more)
Senior Google and Facebook Executive Richard Wooldridge joined Airobotics (See here for more)
Honored by Fast Company as one of the world's most innovative companies (See here for more)
Also, here is a video of what we've achieved in 2017: 
What have been some of the biggest changes and developments that you've seen take place in the drone industry over the past year or so? Have they impacted the way you're moving forward?
It's important to first note that regulation and technology go hand in hand. The industry cannot advance and achieve regulatory milestones, if the technology is not mature enough. Conversely, the technology cannot develop if the regulatory landscape is not able to successfully support the technology.From a regulatory standpoint, the industry has come a long way. Regulators do want to advance regulation, however, they must follow the advancements in technology before making any regulatory moves. Governments and regulatory bodies are working with drone companies to develop programs and legislation to allow drone usage in urban areas and industrial sites as well. If drone operators and drone companies can successfully prove their safety case, regulators will enable wider adoption of this tool. We have always worked closely with the local and federal governments in the countries we operate in, but seeing them take the commercial use of drones more seriously over the past year has really excited us. We operate in BVLOS mode, and work with the regulator to receive that kind of certification. As mentioned earlier, we have already obtained this certificate in Israel and Australia.The industry has also advanced greatly from a technology standpoint. Technology, such as cameras and sensors, has improved so we are utilizing this to improve our products and expand our capabilities for customers. Take LiDAR for example. The way LiDAR works on our drone is as follows: The "scan" happens in two methods: a laser head rotates 20x per second emitting 300,000 laser points a second. At the same time, the drone moves over the area of interest at up to 10 m/s. This provides high resolution, rapid coverage of complex areas. This intersection of resolution, accuracy, and coverage capabilities meet at a point which satisfies surveying and inspection applications demanded by our customers on a daily basis.  In terms of Research and Development, our focus is on supporting wider coverage areas, longer flight durations thanks to battery optimization and operating in tougher weather conditions. We also look to integrate more payloads and develop additional applications to support customers' needs and provide greater value to their operations. Payloads and sensors are key as they are the enabler to more and better quality of data type collections. We see payloads and sensors continuing to decrease in size and weight over time. Data turnaround time will also be enhanced as we continue to integrate more automation into our data processing. 
Can you tell us a little bit more about how you've been able to sort through the regulatory challenges associated with fully automated drones? What has it meant to work through those challenges in different countries across the world?
We work hand in hand with regulators in every country we operate in order to achieve the right level of certification. We strive to operate in BVLOS mode, and work with the regulator to receive that kind of certification. We already obtained this certificate in Israel and Australia. And seeing as Israel is one of the most technologically advanced countries in the world, its drone regulation is also quite advanced.Airobotics' path to BVLOS certification relies on proving that our technology is highly reliable and safe. From our experience, working openly and collaboratively with the regulators, while upholding the highest levels of safety, has allowed us to achieve regulatory milestones.No other company in the world managed to get the type of license that Airobotics received from a civil aviation authority. In March 2017, after logging 10,000+ autonomous flights and working at customer sites, the regulator granted Airobotics an approval to fly commercial drones without a human pilot in command. Meaning, if until today the regulator only trusted certified pilots, and declared them as more reliable to fly drones, now a regulator certified a computer system to fly drones, and declared our system as more reliable and safer than any human operated drone. More on this announcement can be seen
here
. As a comparison – imagine autonomous cars are certified to drive around roads (and not in testing mode, but for real). 
Are more users and organizations accepting of and embracing the concept of the "drone in a box" in a way they hadn't when your company was founded?
In short: yes.According to
Frost & Sullivan report published in March 2018
, a notable trend in the commercial drone ecosystem is the "Drone-in-a-box" concept. The report states that "current market competitors are in various stages of product development. The companies that are still in the development stage are at a distinct disadvantage to companies that have already launched products." The report also mentions that "Drone-in-a-box companies with the most reliable technologies that provide the best value-added services will grow fastest."We have developed a unique, proven technology, that is now successfully deployed in five countries with Tier-1 customers, and has been certified to operate in five countries by aviation authorities. Our first customer in Australia, Mr. Ricus Grimbeek, former CTO of South32 and currently COO of Vale Canada, states "UAVs seem poised to do everything from delivering our e-commerce orders to replenishing remote health clinics to providing Internet connectivity (via high-altitude solar-powered planes). Industry is starting to move to autonomous drones to deliver services and data solutions at a pace that is exceeding even the most aggressive predictions. In mining, we see drones used to do inspections of tailings lines, hazardous areas such as underground open stopes, difficult to reach plant such as stacks and surveying high walls and stockpiles. The use cases will expand over the next years and will include more environmental monitoring and even using UAVs for incident response. Companies are starting to realize that autonomous drones are a reliable, safe and cost-effective way of gathering data to use on their data analytics platforms to run operations more effectively and safely."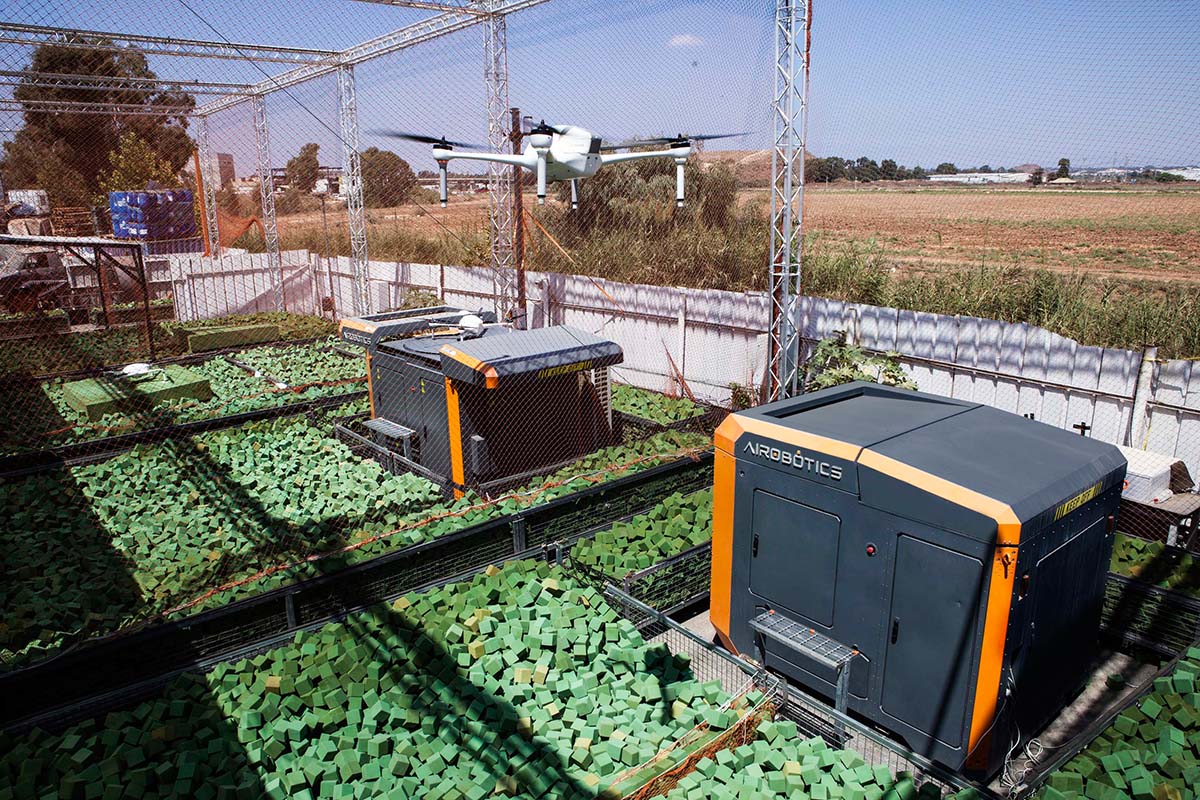 You've clearly had success in figuring out what it can mean for this technology to make sense from a regulatory perspective, and your
partnership with a major construction developer
to survey a new seaport in Haifa is proof of that. Can you talk a little bit about what it means for Airobotics to be involved in this type of project?
We're very excited to be working with Shapir Civil and Marine Engineering Ltd., and Ashtrom Properties Ltd on the Haifa Port project. The seaport and maritime industry can benefit greatly from autonomous drones and it allows our team to continue to enhance our drone's abilities specifically for this field of work. Ports see an immediate return on investment in drone technology. This is proven by the highly accurate data delivered coupled with the reduced time needed to gather the data, which may take three or four times longer to gather without using drones. Ports can capitalize on their initial investment and recoup costs faster by streamlining tasks and team members, ensuring that no time is wasted. Also, port professionals can ensure the data they're receiving from the drones is being used in the most efficient way to push operations or tasks forward at a faster speed, thereby completing projects ahead of schedule.
What kind of efficiencies is your drone going to be able to create for the project in terms of the approaches to gathering data that the company would have had to otherwise take?
Our drones will assist in surveying reclamation areas, monitoring breakwater construction and stockpile measurements, which increases construction accuracy and accessibility, while reducing production costs, and adhering to project timelines. Airobotics sees a major role for drones in inventory control of outdoor bulk material storage areas. Conducting inventory management manually could potentially result in miscalculations or mistakes, not to mention, a lengthy process for employees performing inventory management. By flying over storage areas, autonomous drones are able to calculate inventory in mass quantities with a high degree of accuracy in a time-efficient. The productivity of a port is greatly increased and saves money in potential miscalculations.They can also stop and spend time at a certain location to provide clearer aerial view. This is helpful for navigation in smaller, narrower areas when this ability can contribute to ground based port operations, on top of at-sea navigation. Previously, this kind of data needed to be gathered by people on the ground, which was a lengthier process. They can also assist with navigating ships into the port as they come in and wait for assistance as well as approach a coming ship and navigate it back to land.Employees tasked with performing hands-on inspections by relying on ladders and rigs to large machinery are at huge risk. It also requires machinery to be shut down, resulting in significant financial implications. Autonomous drones offer a professional tool for viewing difficult-to-access areas, giving inspectors a safer, more cost-efficient way of gaining greater insight into operation-critical processes. Additionally, drone inspection significantly reduces the time it takes to inspect, thus saving costs and increasing operational efficiency. 
 Speaking of increasing operational efficiency, you're also working with
RockBlast to bring automated drones to Chile
. How have you been able to quantify what it means for the company to utilize this technology and perform a variety of tasks in faster, cheaper and safer ways?
Automation has boosted productivity at mine sites by 25% according to a report by McKinsey & Company, and drones are one of the most versatile and cost-effective ways to integrate automation into the industry. Without the need for human pilots, they can operate safely in the most hazardous and remote sites. Airobotics' automated drones perform a variety of applications, which will be implemented at RockBlast's customer mine sites, enabling continuous operation of the open pit while retrieving highly accurate data of operational progress. Additionally, RockBlast's customer mine sites are actively seeking to improve the efficiency and productivity of its operations while creating a safe work environment for its employees and the surrounding area. These applications include:
Stockpile volumes and end-of-month reconciliation
Terrain mapping and change detection
Asset management and scheduling
Situational awareness and emergency response
Infrastructure and equipment inspection
Security and surveillance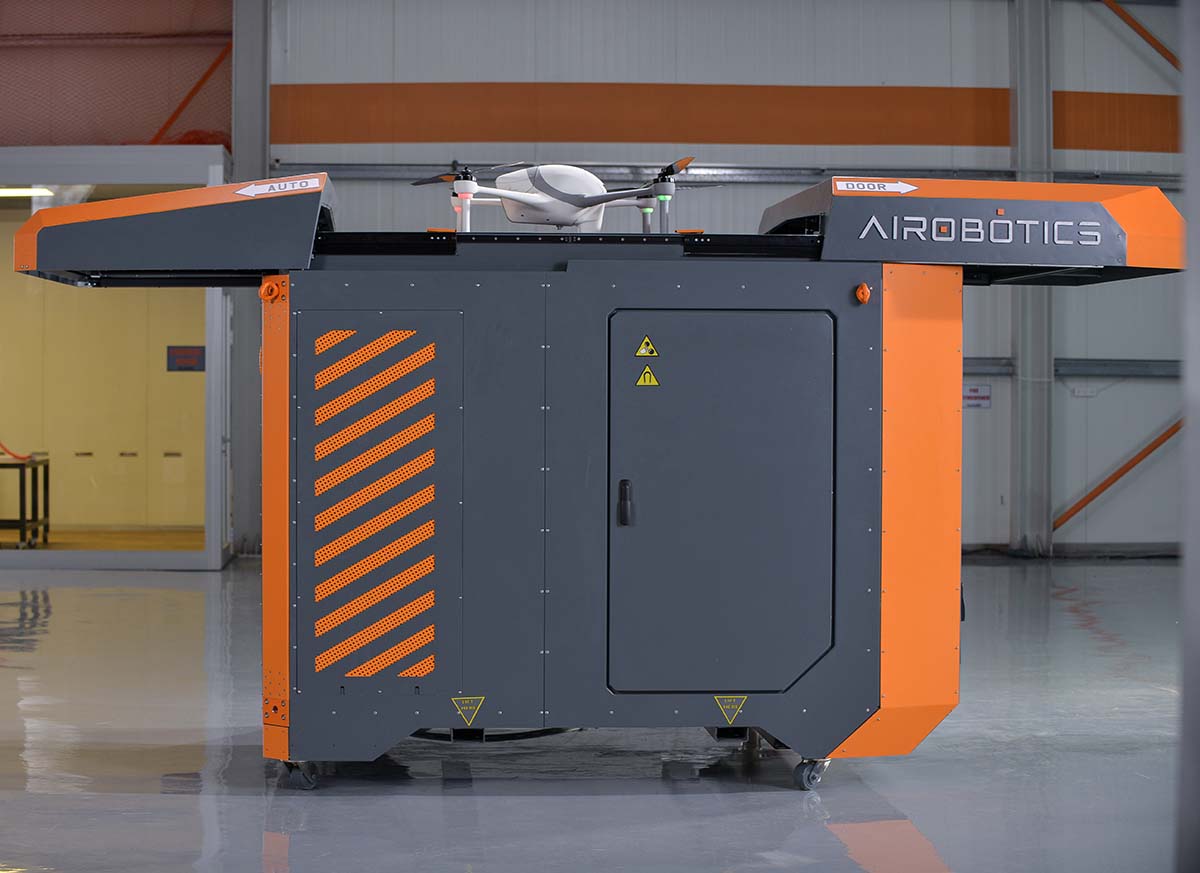 What kind of feedback have you gotten from RockBlast and other users in mining when it comes to discussions about what using your technology has meant to their established workflow or process?
Horacio Gutierrez Abelaida, CEO of RockBlast identified that Airobotics would be a valuable addition to the needs of the mining industry in Chile. Chile has more than 60 mining sites countrywide and is always looking to increase safety of personnel, operational efficiency and to reduce risk associated with mining operation. In the words of Horacio Gutierrez Abelaida, "Drones have positioned themselves as a technological tool of high value throughout the world, particularly in mining. As part of the growing digitization of information in mining, the data obtained by drones has become an essential factor for decision making in the different stages of the mining process and RockBlast, together with Airobotics, is a part of this new era."
Do you think your technology has or will change expectations around what it means to operate beyond visual line of sight and even around how to pst effectively gather data for a project?
We have been at the forefront of the autonomous drone industry and our technology is making great strides in the BVLOS field. We're constantly expanding the range our drones can fly from the launch base and the amount of time they can be in the air for. Furthermore, the introduction of new, affordable and compact payloads such as LiDAR are changing the game in terms of frequent, accurate aerial data for surveying and inspection. Due to these advancements, people are now expecting more from autonomous drones in terms of their capabilities.
 What advice would you have for anyone that has been looking at drone adoption and feels like they're ready to transition from "exploring" to "implementing"? 
If the need exists to increase safety, start collecting vast amounts of big data about the business and introduce operational efficiencies, all in a frequent manner several times a week or even a day, then a fully automated solution is the way forward. With no skills, expertise or certifications for flying drones, any industrial company can now employ an automated drone system and start gaining valuable actionable insights in a short time. Our team is currently visiting various prospects in Australia, US and South America to answer the demand of our growing market.