Earlier this year, NASA asked the Advanced Air Mobility (AAM) community for help.
The agency reached out to industry leaders, academics, and government officials as part of its "Sky for All" initiative. It was looking for information and insights to help shape what AAM will look like by the middle of the 21st century. Specifically, NASA sought input from these stakeholders will help it determine where to allocate its research funding and to assist the FAA in its work around AAM.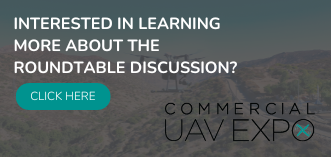 Sky for All is a high-profile example of what is going on throughout the AAM world every day: Business leaders, engineers, designers, regulators, and other interested parties are engaging in important discussions about building the facilities and programs necessary for an effective AAM infrastructure.
These conversations are crucial to the future of the AAM industry because the sector poised for massive and rapid growth. A recent study commissioned by NASA stated that we could see as many as 500 million drone delivery flights and nearly 750 million air taxi flights annually by 2030.
Many companies are preparing for this future by making heavy investments in AAM. For example, earlier this year, three major players in the aerospace industry announced deals focused on AAM vehicles. In January, Lockheed Martin Ventures invested in Electra.aero, a pioneer in the development of hybrid-electric ultra-short takeoff and landing aircraft. Around the same time, Wisk Aero received $450 million from Boeing to develop eVTOL aircraft, and Mesa Airlines announced its intention to buy 150 aircraft from Elroy Air, a maker of autonomous VTOL cargo aircraft.
This is all great news for the AAM sector, but do we have the infrastructure needed to support these vehicles and their operations? Do we enough take-off and landing ports or storage and maintenance facilities? Have the appropriate air management systems, security protocols, emergency services, and regulatory frameworks been devised to support safe, affordable, sustainable flights? Do we really know how to integrate AAM technology with existing transportation systems? And can we supply to energy needed to power these vehicles?
Much progress been made to address these questions, but more needs to be done to create a to create a sustainable AAM infrastructure.
For some experts, like Lisa Peterson, VP of Business Development at Airspace Link, building a viable infrastructure depends on increased cooperation between government agencies and the business community, much like what NASA is doing with its Sky for All outreach.
Speaking during "The Pathway to Advanced Air Mobility," a recent Commercial UAV News webinar, Peterson said that bringing the public and private sectors together is crucial "because the public sector, in the end, is going to want to use these systems."
Peterson explained that "new corridors are emerging, whether it's for a 55-pound drone carrying medical supplies or cargo-carrying type aircraft that are heavier." To address these changes, she said, "we need to look at where the funding is coming for this shared-use infrastructure."
Through her business development work, Peterson and her colleagues are bringing together public and private sector leaders to address infrastructure concerns. "We are talking to DOTs at a lot of levels," she said. "State and local governments are starting to play a role because they see benefits for their citizens—for the quality of life of their citizens, for the medical health of their citizens, for reductions in CO2 emissions. It does take the two parties coming together."
Christopher Bourbeau, Vice President, North America Aerospace, Cambridge Consultants, also believes that cooperation between all stakeholders is necessary. However, he thinks that input from the business community is of particular importance.
"The infrastructure has to attract customers," said Bourbeau, also speaking at the "Pathway to Advanced Air Mobility" webinar. "There has to be commercial viability."
According to Bourbeau, building a commercially sustainable AAM infrastructure will depend on addressing a number of pressing issues, especially power. "If this is going to be primarily an electric-powered industry, how is the power grid going to be affected?" he asked. "How do we plug into that grid?"
Bourbeau also sees issues with combining this new AAM infrastructure with the conventional air and ground systems that are already in place. "How much investment do you want to put in the new infrastructure and how is that going to integrate?" he asked.
Despite these and other concerns, Bourbeau thinks that the various stakeholders will be able to rise to the challenge and create an AAM infrastructure that suits the needs of communities, companies, and citizens.
"The infrastructure is going to be significant," he said, "and automating it to a point where it becomes commercially viable and profitable—at least in the long term—and attractive to customers is where a lot of the creativity is going to come in."
Commercial UAV Expo is organizing a closed-door, roundtable discussion for like-minded individuals to connect and discuss the future of building the AAM infrastructure. Interested in joining? Learn more and apply here.