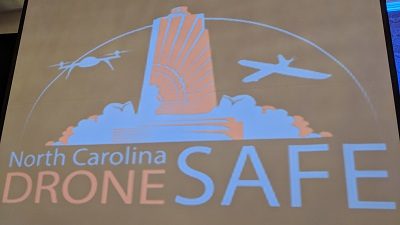 The
North Carolina Drone Summit and Flight Expo
promised to show off what the next century of aviation will look like, and it managed to do so in the context of where and how the technology is making a difference today. Featuring a collection of commercial drone representatives, technology providers, influential government officials and users, the event simultaneously captured the present and future of commercial and public safety UAS applications.Keynote presentations from Earl Lawrence of the FAA, Anil Nanduri from Intel and PK from NASA showcase the perspectives that were showcased at the event, but they were balanced with key insights from people like Christopher Cody of the Fayetteville police department and Romeo Durscher from DJI around how the technology is being used by public safety officials right now to make a difference. This isn't the first time the words "follow the drone to safety" have been uttered but seeing that phrase used in more situations is helping to create some incredibly powerful use cases and completely change how the public thinks of the technology. As promised, the event further showcased how North Carolina is working to define what it means to
integrate drones into state and local government agency operations.
You can find some highlights from our live coverage of the event below, which includes some takeaways from the keynotes, pictures of slides from the presentations and insights that come from the discussions that took place over the course of the event. That includes a look at the NC State Highway Patrol's mock crash where they demonstrated how they use drones to map these kinds of scenes, along with Intel's mock inspection of a bridge with a Falcon 8+. It also includes some thoughts around what it means for public safety officials to adopt UAVs as well the Georgia DOT's lessons learned around UAV operations along with UTM concepts and developments, plus a variety of other topics and details.For plenty more live pictures, videos and updates from the event, check out the
#ncdronesummit hashtag
.