The drone industry as a whole has seen a tremendous amount of growth over the last few years, with organizations of all types showcasing what it means to use this technology to enable real-world benefits that can be calculated on their bottom line. With that being the case, why are we seeing reports about some of the biggest startups began closing their doors?
The reality is that the drone industry itself, as well as the regulations that are shaping it, are being developed and implemented in real-time. The
release of Part 107
by the Federal Aviation Administration (FAA) created a tremendous amount of commercial opportunity, but there is even more opportunity when it comes to beyond visual line of sight (BVLOS) operations and flights over people. Those opportunities in the present and future convinced many people that launching an aerial photography business would be a guaranteed recipe for success.Unfortunately, nothing could be further from the truth. Proof of that can be seen by the way in which Corporate America is approaching this industry. Amazon, Google, UPS, FEDEX and numerous other large companies that are involved in the distribution of goods, rather than actual services, are investing unimaginable amounts of money and person-hours in the development of technologies that will allow them to launch once the regulations have been further defined. They are solely focused on creating profitable drone distribution networks to complement their existing business model.That model will be a lucrative one for them and a useful one for consumers, but what about the small drone company? What do they do in the interim when seeing as how they don't have the time or the resources to wait for another 24 months?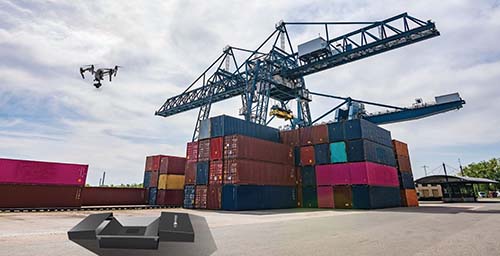 Simply put, they need to get creative and come up with novel approaches and workarounds that will allow them to be profitable while the taps of clear regulations open up for everyone. Sky Solutions (
www.skysolutions.mx
), based in Mexico City, is one of the companies that has done just that with their unique approach to DaaS (Drones as a Service)."We started the business with the idea to build and sell our own drones, but as we progressed as a company, we realized that being just a manufacturer was not the answer for us," said Daniel Domit, Co-Founder and CEO of Sky Solutions. "The vehicle is just a small component of the entire value chain, the other components such as post-processing, connectivity and delivery options presented themselves as great revenue generators too and that's when we decided to become a services company."Sky Solutions has been providing UAS services for more than five years now, and the fact that they use their own UAVs that are manufactured in Mexico allows them to offer unparallel local support. By being able to engage with their customers in Spanish with zero dependence on the availability of parts, they are able to meet just about every need of their client. That has allowed them to complete numerous important projects in Mexico."The next step in our evolution as a company was automation," Domit told Commercial UAV News. "We noticed that in order to expand our operations, our solution had to be as automated as possible. This is where a new iteration of the business model was born."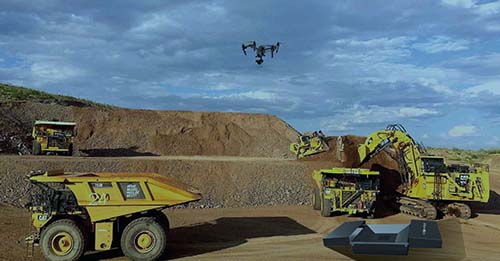 With their fully autonomous drone system, Sky Solutions can now offer flight times that add at least 90 more acres of coverage per month for each minute added per flight."That's why we are fixated so much on improving every step of the value chain and we force every supplier in our ecosystem to improve their respective components by performing bench and field tests on each of them, being batteries, propellers, motors, solar panels," Domit continued. "By having the most efficient components we have created a uniquely efficient platform."Rather than having a drone pilot for every service, Sky Solutions now sells a solar-powered fully autonomous system, which is connected to the Internet so it can be remotely operated. In doing so, missions can be scheduled for automatic deployment, given the right conditions (Weather, Battery Charge, Wind, etc.). Ultimately, the only operational costs are associated with a license fee and the post-processing of the information. Apart from the benefit of costs, clients can now have much more information on their assets by programming recurring flights even up to one hour apart."We have designed our system to be 100% independent of any kind of energy grid," Domit said. "The idea is that you receive the drone-box, place it literally anywhere outside and then define the missions you want to fly and the times to be executed. The system will take care of the rest."With an online Mission planner, Flight monitor and cloud post-processing, the client will have everything he/she needs wherever they are, as long as there's an Internet connection. However, in order to have a truly autonomous and easy to operate system, Sky Solutions understood that they would have to take offer post-processing services.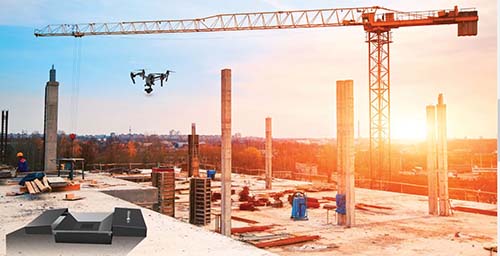 "With the completion of our first projects, we rather rapidly understood that customers needed to make the most of the information gathered from our aerial solutions, so we built our own cloud post-processing service," Domit mentioned. "We very quickly added artificial intelligence capabilities to provide deep insights by industries, with an emphasis on Agriculture, Mining, Construction and Security."In the span of five years, Sky Solutions went from a drone manufacturer to a complete solution supplier, to post-processing provider and eventually to a fully integrated partner for their customers. Flexibility like this will ensure that the drone industry finds its way from fringe to mainstream once the regulation allows for unlimited access to the skies and once we, as an industry, learn to effectively share the national airspace with our colleagues in the manned aviation industry.