Based on your professional profile, you have a strong aviation background from engineering to business development and customer relations. What made you decide to shift from manned aviation to uncrewed aviation?
I am an aerospace enthusiast and, while unmanned systems are new to me, I was drawn to the opportunity to learn more and to focus on something new and gripping at this point in my career. Already autonomy is making a huge impact as aircraft technology is evolving and drones have truly taken off over last few years. The future includes more uncrewed aircraft, and I am eager to see how my past experiences in aerospace could help Aurora shape it. For example, the work Aurora Swiss is doing today to support our customer in bringing a self-flying air taxi to market is sure to make an impact. It's a very exciting space and I'm thrilled to be part of it.
Why did you choose to work for Aurora Swiss Aerospace?
Aurora Swiss works on the most interesting, cutting-edge aircraft, and we have a lot of opportunity for growth through our capabilities in structure design, software, and flight physics, just to name a few. We have successfully designed solar-powered pseudo-satellites and are currently supporting customers in areas such as autonomous urban air mobility and electric propulsion. In my early research about Aurora Swiss, I was immediately drawn to both the passion for innovation and the apparent culture and people that support it, so I couldn't pass up the opportunity to lead this business into the future.
You have spent your career at multinational companies with Swiss based offices; what do you think makes Switzerland such an attractive location for innovation?
Originally from Canada, I came to work in Switzerland in 2003 and fell head-over-heels for the country and its diversity. The Swiss market is very open to technology and innovation. It is my experience as a mother of two that learning and active engagement towards innovation is fostered from a relatively young age as part of the standard education system. I think this allows the people here, as they then enter the work force, to naturally continue to drive this culture of innovation with the help of business and government infrastructure that aim to enable their success.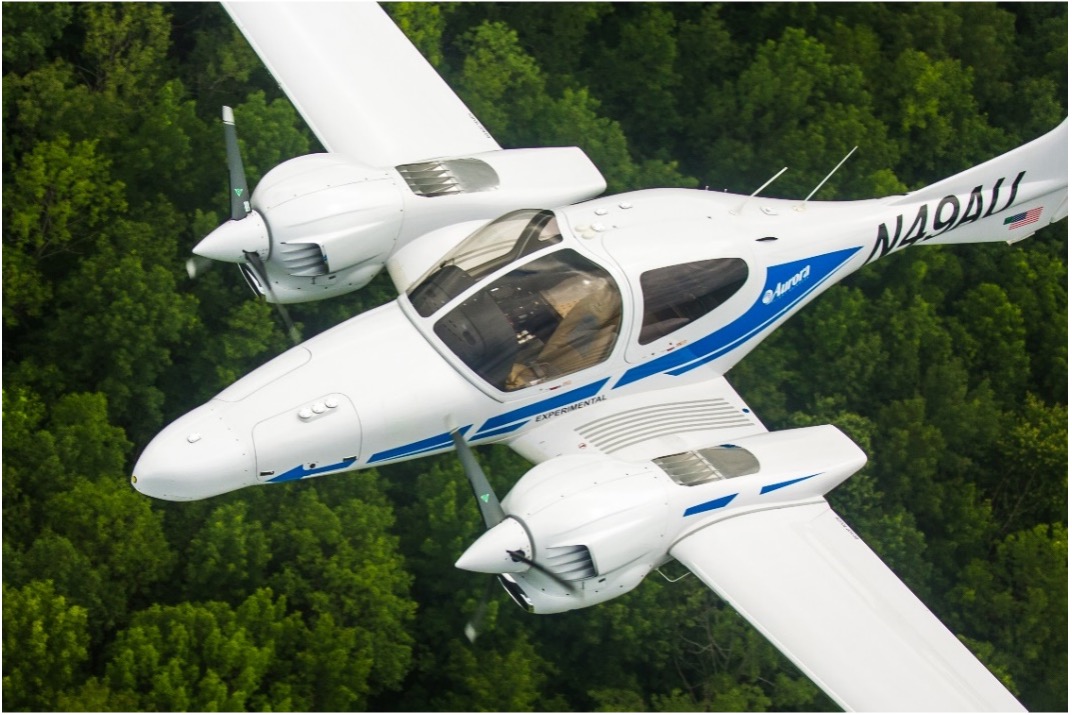 Aurora Swiss Aerospace was founded in Lucerne, Switzerland to support operations of Aurora's Centaur Optionally Piloted Aircraft but quickly expanded into many engineering disciplines critical to advanced aircraft. Why do you think Lucerne, Switzerland is such a good place to grow these kinds of capabilities?
To start with, who would not want to come work in such a splendid vista? But more seriously, with Lucerne being so centrally located in Europe, and with the vibrant aerospace industry in Switzerland and neighboring countries, we have been able to attract talented team members with expertise in areas such as novel airframe design, lightweight structures, autonomy, and even meteorology. The caliber of people here is second to none. The abundance of highly regarded higher education institutions focused on technology within the country or not far beyond its borders is also a great help. From Lucerne, with our ability to attract and retain talent, we can apply our expertise to serve clients globally, and we can quickly advance projects from concept to reality.
Looking forward, how do you see your office in Lucerne contributing to innovations across the industry?
Aurora Swiss is operating with an innovative mindset and the aim to continuously promote cutting-edge aviation technologies to advance the future of flight. Autonomy is a great example, as uncrewed aircraft systems are a focal point of innovation in the industry. Our work will continue to include the next generation of autonomous flight controls, fleet management systems, vertiports, ConOps, and more. When combined with our proven expertise in rapid prototyping, we have the capability to not only lead the development of these innovative technologies but also to quickly apply them across multiple platforms.
We also fully share the view that the future of flight will be more sustainable. Today, most of our work in Lucerne is with electric air vehicles, whether that is an electric vertical takeoff and landing (eVTOL) air taxi or an electric propulsion flight demonstrator using a commercial, single-aisle airframe. We are also experts in lightweight structures, which are critical to improving power efficiency and making alternative propulsion technologies possible. There is more to come, and Aurora Swiss will stay at the forefront always with the ambition to support a greener future.