One of the most dramatic aspects of the unmanned aerial vehicle (UAV) industry is the pace of innovation and the organic acceleration that inevitably follows it. Changes in power plant platforms aimed at increasing flying time, better sensors, smaller and more precise gimbals, dramatic reductions in weight and increases in useful payload, all combine to drive forward an industry on the verge of becoming mainstream.
One feature that was initially overlooked, and perhaps considered not too relevant, was country of origin of these innovations. The market selected a leader, and everyone followed, trying to accommodate their needs to the existing and most used platforms. Suddenly the market realized that there was a huge risk in gathering and transmitting delicate, sometimes sensitive data through the lens of a platform coming from an adversary.
This realization turned to action when American companies decided to take action and innovate locally, establishing alliances and working together to create a valid alternative to foreign leaders. News headlines and drastic action by some government agencies exacerbated the rush for local alternatives and the swiftness of development and manufacture reached new heights. Companies like ePropelled, who's bringing manufacturing back to Lowell Massachusetts, found a niche in this political environment in electric propulsion and launched an aggressive campaign in research and development.
Commercial UAV News had the opportunity to talk to Nick Grewal, CEO and Nabeel Shirazee, Global CTO, about the company, their products and their plans for the future.
"Our patented magnetic gearing technology is a combination of motor design and software control that produces a more efficient method of electric propulsion at various torque and speed levels," explained Nabeel enthusiastically. "With this patented design, we can achieve a 25% improvement in efficiency. This means that we can change the performance characteristics of the electric motor to extend the speed and torque range. Electric Vehicle manufacturers can use this improvement to extend range, reduce battery cost or implement a combination of the two all while delivering the performance the consumer really wants."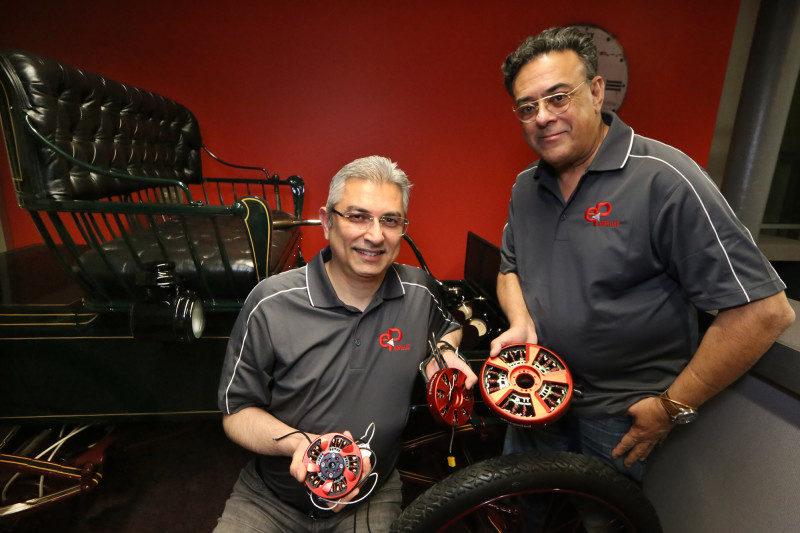 According to ePropelled, magnetic engineering is the future of electric propulsion. The products (propulsion motors, motor controllers, starter generators, and power management units) are currently suited for applications in aerospace, electric vehicles, water pumps, and many more verticals. ePropelled is expanding these applications to UAV and UAM, which are increasingly requiring more robust and reliable energy sources.
"Our market focus has been on the commercial sector, and we are in serious talks with certain US-based manufacturers who are interested in our magnetic motor technology," said Nick. "We currently have two product lines: one that focuses on the UAV market and the other that is aimed at the promising urban air mobility (UAM) segment. We're also ready for the military market."
Apart from their advances in electric machines, ePropelled is also investing heavily in the R&D of Power Management Units (PMU).
"ePropelled's family of products provides complete power solutions for UAV applications," Nick said. "Our Starter Generators produce three-phase sinusoidal AC voltages that vary with RPM and load. These are converted to DC voltage output by one of our Power Management Units (PMUs), which uses active rectification and switching regulation for maximum efficiency to supply up to four DC voltages from the variable input."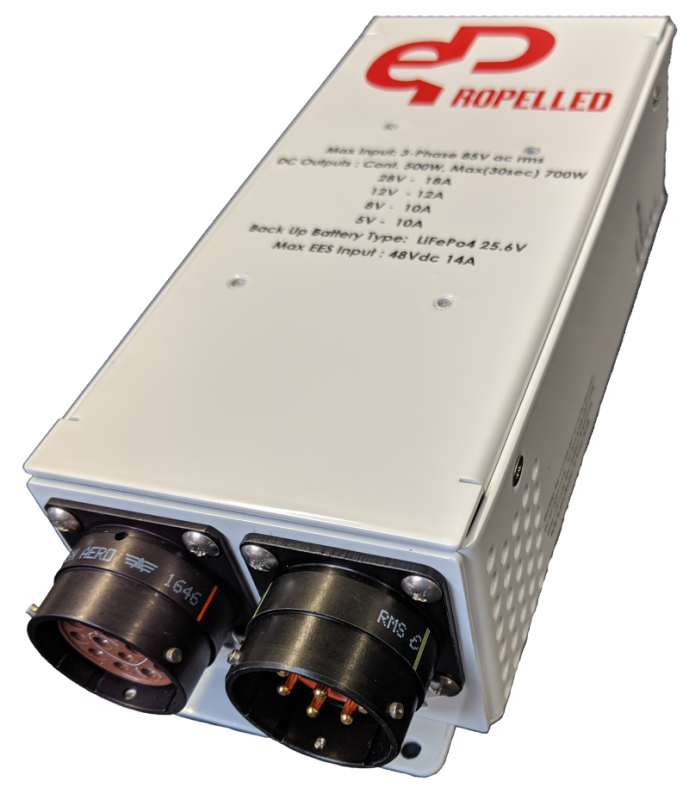 In short, with their PMU research and their state-of-the-art magnetic engineering capabilities, ePropelled has joined the ranks of those aggressive companies that see the UAV and UAM markets as keys to organic growth. They see their partnership with other American manufacturers as a win­­–win that finally addresses the lack of a strong local competitor in the USA.