Flying a drone beyond visual line of sight or in difficult GPS-denied environments can be more reliable and accurate when it is driven by a high level of autonomy. When a pilot's skill and approach to flying no longer impacts the quality of the data, and the drone can more-or-less "fly itself" once given mission parameters, this increases the reliability and quality of data capture. The challenge is in conducting autonomous flights under current regulations. However, some industries can already demonstrate what the technology is capable of today. Take for example the mining industry.
The mining industry is one of the key arenas where we can truly test and validate autonomous systems. Because underground mapping is not subject to regulations set forth by civil aviation authorities (such as flying beyond line of sight), it is the ideal proving ground for these types of technologies. It is also an area in need of less perilous data capture methods, in which drones can offer a safer alternative. It is a win–win scenario where both industries stand to benefit. This is why companies like Emesent have been testing, validating, and proving their autonomous Lidar systems for several years now in the mining industry.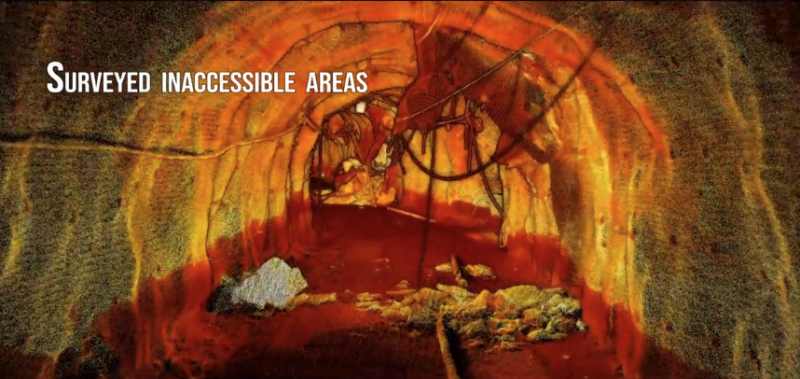 Within the last year, Emesent highlighted just how meaningful the capabilities of their autonomous Lidar mapping system, Hovermap, can be when they were called to map out the LKAB mines in Sweden. An earthquake had hit the region and caused structural damage that made it too dangerous for humans to enter. They were able to fly the system through a highly unpredictable environment containing many obstacles like hanging wires and other debris without putting anyone in danger. They were able to provide a clear picture of the state of the mine and what would be needed to get it back up and running again safely.
Knowing what their systems can do in these harsh and dangerous GPS-denied environments, they are now demonstrating how this technology can help end users for other applications such as construction and inspections and more.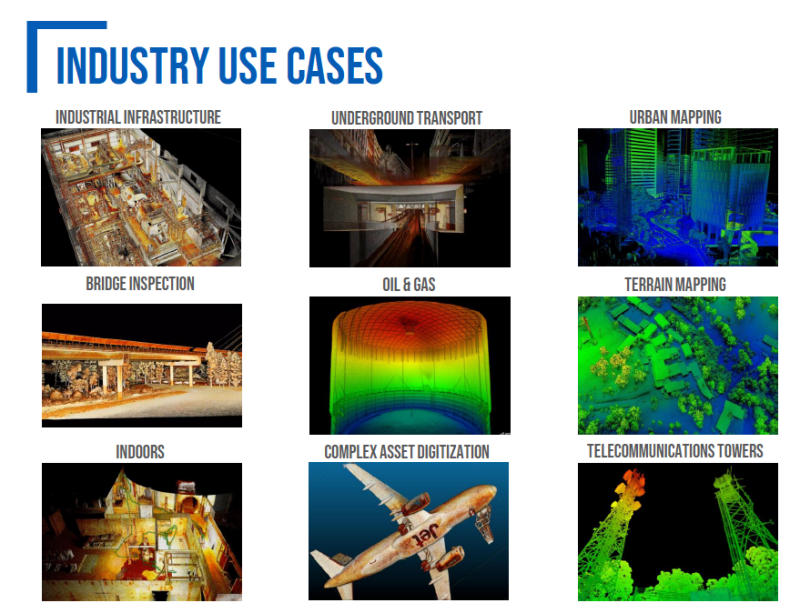 Hovermap is a versatile plug and play Lidar system compatible with most commercial drones used in the market today. In addition, it can also be used as vehicle mounted or walking mapping system, providing end users with a high degree of flexibility to capture data the way they need without having to switch systems. With an accuracy level of 20mm in general environments, +/15mm in typical underground and indoor environments, and +/5mm for close range scanning, Hovermap can meet most of today's mapping needs.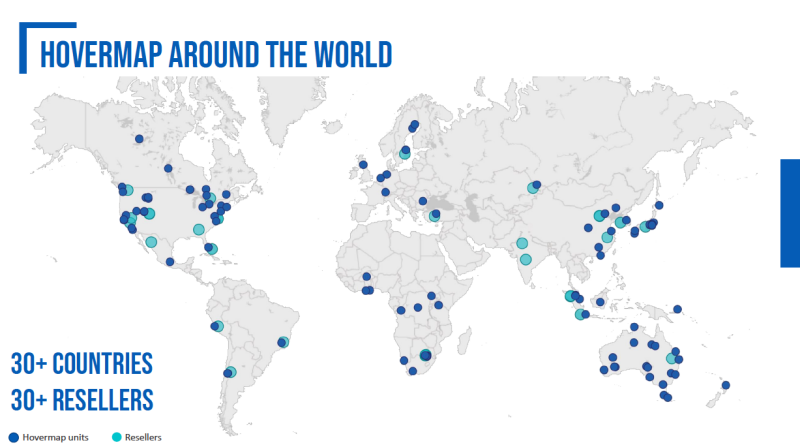 Founded in Australia in 2018, Emesent started with just seven employees, the company has since grown exponentially into a global business with over 90 employees and over 30 resellers worldwide. They have worked with partners like NASA and Halo Robotics and have captured point clouds at a variety of locations including Grand Central Station in New York City and Las Vegas Boulevard in Nevada.
Hovermap's ability to maneuver seamlessly between different types of environments underground, above ground, and indoors has enabled them to map out complex sites that weave indoors, outdoors, and underground, such as subways, the interiors and exteriors of construction sites, and other types of locations. These are environments in which a GPS-based system wouldn't be able to fly and would be extremely challenging even for the best pilot to fly manually.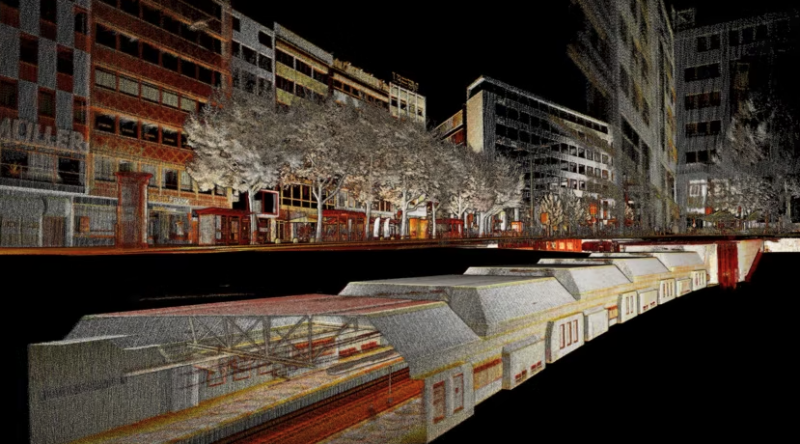 As the demand for their Hovermap system grows globally, Emesent is working on opening offices in North America to better service the needs of those markets. Their growth into the North American, as well as European markets, and their expansion outside of the mining industry, speaks to just how internationally recognized their system is becoming for end users needing to capture data in multiple kinds of challenging environments.
To meet with them and learn more about their system, join them at their booth at Commercial UAV Expo Americas on September 7th to 9th in Las Vegas. Register to join here.
Also check out our Commercial UAV Expo Conference Program here. You can also learn more about Outdoor flying demos, Product Previews and the rest of the vendors in our exhibit hall featuring the most commercial drone vendors in the industry.