It can be challenging to manage and mitigate the risk of commercial UAV operations let alone quantify that risk, especially with operations happening on a global scale. This is what UAV-focused insurance companies are trying to do. By understanding the operational and regulatory risks of flight, they can provide users with comparable coverage that anticipates all potential outcomes. With each new innovation, waiver, or regulation, risks have to be assessed and managed. As we look to open the skies to BVLOS operations and see the development of more autonomous drone capabilities, this will only continue to change how the drone insurance industry will go about insuring UAVs in the future.
Commercial UAV News spoke with Tommy Wilson, Drone Partnerships Manager at Flock, a company that provided a million bespoke insurance quotes in 2019 alone to drone pilots globally, to discuss how these changes in the regulatory and technology spaces will impact insurance in 2020, what emerging technology in 2020 are poised to mitigate risk, and much more.
Danielle Gagne: As technology evolves, regulations have proven to be enforceable, and the number of users increase, what are the risks users should be aware of for 2020?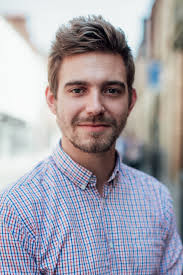 Tommy Wilson: A major challenge in 2020 will be for regulators to remain user-centric when creating policies and frameworks for the future. In such a nascent industry it's important that while safeguards are put in place, they don't stifle innovation.
The other major challenge will be in governments, regulators and airlines finding a smart and safe way to integrate UTM into existing air traffic infrastructure. This will have to be done in collaboration with the commercial UAV industry and cannot be put off without delaying widespread adoption of this technology.
Taking from what you have learned and seen in the business over the past several years, what are some best practices for drone users to employ in order to fly safely in 2020?
We've now issued over 1,000,000 insurance quotes for commercial drone flights and, by learning from this data, our risk intelligence engine has developed an in-depth understanding of air mobility risk.
Our advice to pilots looking to fly safer in 2020 would be to consider every factor that influences risk such as population density, airspace regulation, microturbulence around tall buildings and other hyperlocal weather conditions. Planning in advance is key and operators should take advantage of the arsenal of tools out there to help them from risk management to logging and tracking. It is important to put a framework in place that allows your operators to strive for operational excellence.
As a company that is focused on risk and ensuring that people are safe and protected, what emerging technologies do you see making drone flights and data safer in 2020?
Flyaways are one of the main causes we see for claims, and new technologies such as parachutes and automatic obstacle avoidance software are already having a major impact. We're already seeing drones get smarter and safer. I expect this trend to continue into 2020 as more drone operations become visible in our everyday lives.
We are starting to see BVLOS waivers and increased autonomous capabilities, what new insurance risks do you think this will introduce in 2020 and years to come?
We have focused on using risk intelligence to help understand, quantify and mitigate risk in real-time. Our recently published whitepaper actually takes into account the impact of autonomy and BVLOS in the landscape of the drone industry. Both obviously introduce new risks, but before anyone in the world has a true understanding, we need to continue testing, gathering data and identify the impact of new developments. This is an area we've been looking at closely and will continue to follow.
It's also worth remembering that machine error will always be less than human error. If you take autonomous cars as an example, the frequency of incidents is much lower than that of human drivers. Despite this, the public perception is automation means perfection. This is something that will need to change before we see widespread acceptance and adoption.