One of the key trends in the industry has been toward consolidation—businesses that do one thing within the drone ecosystem really well look for companies that can fill-in the gaps in order to provide users with a more complete product or solution. Most of the time, this consolidation happens within the industry—individual companies coming together to make one bigger company. Sometimes the resources already exist within a major company to develop an entirely new market segment within their company. We call this diversifying and it is equally a sign that our industry is maturing. We've seen this with companies like Verizon with their development of Skyward.
Diversification requires a deep understanding of how your core competencies and capabilities can be reapplied to a whole other market. It requires the vision to understand how those pieces fit together and how you can sell that solution. When the capabilities of a company match the needs of a new market, this can be incredibly successful. This is what the Coretronic Group did when they established Coretronic Intelligent Robotics Corporation (CIRC) in January of 2018.
When CIRC was established, it already had access to a number of well-established, professional, in-house resources, which they utilized and continue to utilize to develop comprehensive, high-quality drone solutions. They are able to handle everything in-house from the development of the hardware, sensors, and flight control modules (FCM) to AI, edge computing, computer vision, autonomous capabilities, software development and more. This also means that CIRC has the ability to quickly adapt, customize, and fine tune everything that they develop from the FCM and sensor package to the software and AI to suit the needs of their commercial clients as needs and circumstances change or new markets for drone technology open up.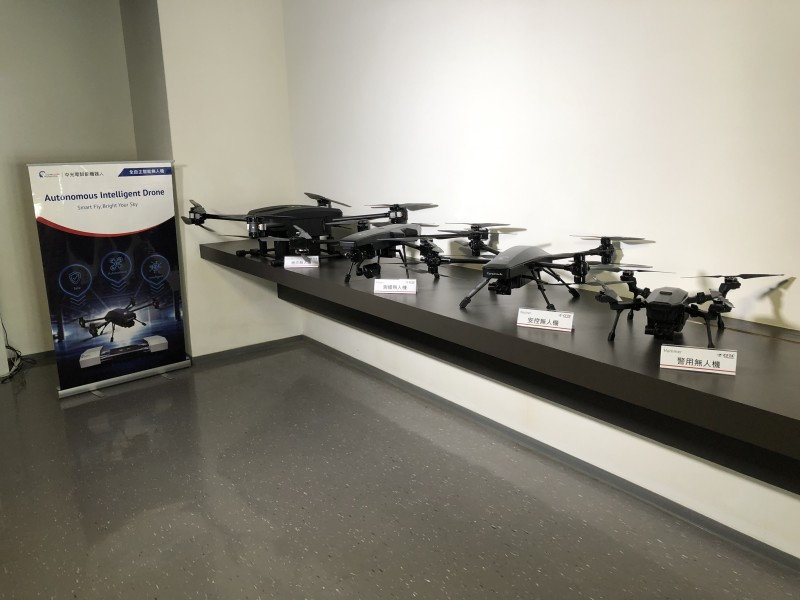 "We developed our own flight control module because we were thinking specifically about the commercial drone market," explained Andy Hsin, General Manager at CIRC, to Commercial UAV News. "When you get to commercial use cases, in order to meet the specific needs of the client, you need to be able to fine tune the capabilities of the drone to align with the specific job. As an ODM (original design manufacturer), we have the capacity to build and customize our flight control module and other elements to meet those needs. Basically, we are able to produce our drones and the backend software, including fleet management systems, ourselves in Taiwan and can manage all of the details here, including testing in real flight conditions to ensure the highest quality industrial-grade product."
CIRC is demonstrating how this ability to build purpose-built drones in-house is paying off. They are already providing autonomous drone solutions for applications like surveillance and security, drone delivery, and inspections, as well as disaster management and prevention for detecting high-risk areas for events like landslides.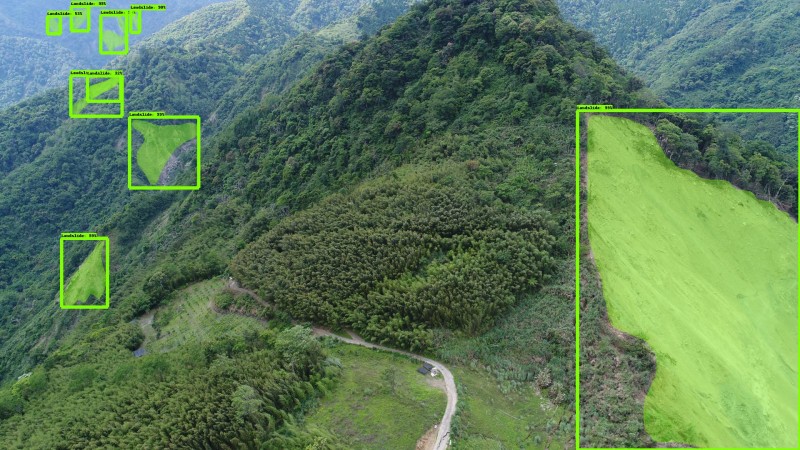 One of the best and most sophisticated examples of how CIRC has been able to leverage its capabilities has been with the development of their autonomous AI-enabled drone-in-a-box solution for the surveillance and security industries. Their solution goes beyond 24-7 on-demand autonomous flight to include AI-enabled, real-time detection capabilities—something the company hopes to develop for other autonomous use cases like inspection and drone delivery.
Using technology like thermal and IR sensors, and edge computing, their AI-enabled drone is able to distinguish invaders from approved personnel in both day and night settings—saving companies time and money by being able to focus on individuals attempting to gain unauthorized access to their grounds. When there is unauthorized access, security personnel are not only notified right away while the drone is in flight, but the drone is also enabled with auto-tracking to keep an eye on the intruder until security is able to respond, keeping security personnel up to date on what is happening. On top of flying its pre-set patrols, when an alarm is triggered, the drone is also able to take off and investigate to help lower security response times.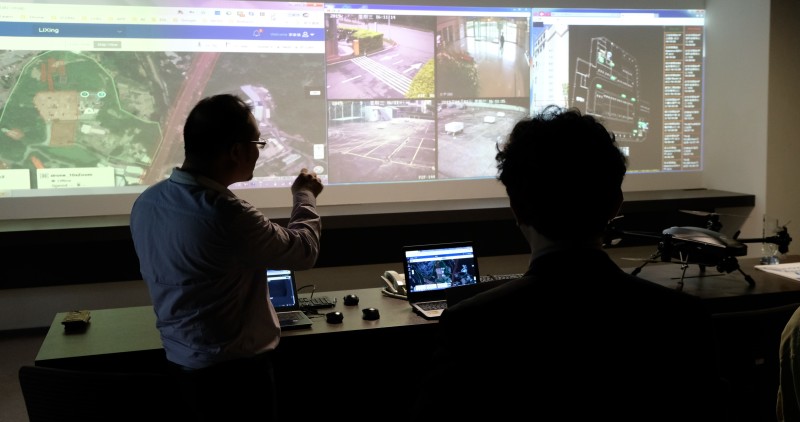 All of this is supported by their onboard flight control module and cloud-based flight/fleet management system, Sky Watch, which has been enhanced by CIRC's partnerships with several telecoms, including KDDI and LG Uplus, and Chunghwa Telecom (CHT), which just became Taiwan's first 5G provider.
"For security surveillance, we need to provide real time and high-quality video to the client and 5G enables that," explained Hsin when asked about how 5G was enabling autonomous technology within their company. "We are also really looking forward to seeing how 5G can enable drone delivery by providing more accurate, real-time positioning and ultra-low latency."
On top of ODM services, CIRC has been engaging, and looking to expand its relationship, with global drone companies to provide OEM solutions. Because CIRC is located in Taiwan, they have a distinctly different relationship with the United States and is poised to become an alternative OEM supplier to companies hindered by current foreign sanctions. And, because, they have offices and partnerships globally, they have the capacity to build products within the United States should the demand arise.
When asked about the future of CIRC, Hsin stated that he most looked forward to expanding their AI and software offerings into new global commercial drone markets. All of the capabilities and expertise at CIRC's fingertips from AI and computer vision to autonomous solutions, as well as its partnership with several major telecoms, make CIRC a company to watch.