Consolidation is one of the first signs of maturity for any industry, and uncrewed aviation is no exception. On October 24, uAvionix announced it had acquired Iris Automation in what most industry experts qualify as a firm move towards a reliable Detect and Avoid (DAA) system that satisfies both crewed and uncrewed requirements for safety.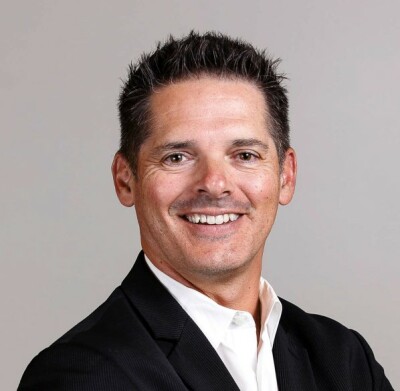 But the most stunning aspect of the announcement is not the acquisition per se but the fact that the new CEO of uAvionix is our old friend and fellow pilot, Jon Damush, the former CEO of Iris Automation.
We immediately reached out to Jon to pick his brain regarding the announcement and his plans for the company. The last time we saw him was during Commercial UAV Expo in Las Vegas as the head of the Iris Automation delegation.
"This move makes a lot of sense," Damush said. "The current economic environment for raising capital is ugly, and both companies were looking to expand beyond their capabilities at the time, so an acquisition made sense. On the technical front, Iris Automation has been developing great technology that is focused on detecting and avoiding non-cooperative aircraft, while uAvionix' expertise lays squarely on what is known as cooperative aircraft, those that are actively transmitting information through ADS-B (Automatic Dependent Surveillance-Broadcast)."
But what is ADS-B and why is it so important for general aviation (GA)? On May 27, 2010, the FAA published a rule mandating that by 2020 all aircraft owners should have ADS-B Out capabilities when operating in any airspace that currently requires a transponder (airspace classes A, B, and C, and airspace class E at certain altitudes). This rule was vehemently opposed by the GA industry through their associations such as AOPA and NBAA. Eventually, it took effect, and now the national airspace (NAS) is safer for it.
"If we want to have a safe integration of crewed and uncrewed aviation in the NAS, having every aircraft broadcast its position is critical. If we are able to do that, we give ourselves a chance to eliminate mid-air collisions completely," Damush stated. "ADS-B presents a possible path to accomplishing this goal, but there are challenges with 100% adoption related to cost, privacy, and technology (specifically available bandwidth). uAvionix has pioneered technology that addresses all of these, and with the addition of Iris' optical detection technology, can now offer the detection of non-cooperative aircraft, as well. A huge step closer to being able to maintain the fundamental principle of 'see and be seen'."
From the beginning, the GA community was opposed to the ADS-B ruling for two main reasons: cost and privacy concerns. With the mandate to have the unit mounted by an FAA-licensed avionics technician on the panel and the type of data being broadcast, including the tail number (FAA registration), the decade from 2010 to 2020 was filled with legal challenges and heavy lobby efforts to stop the measure from becoming the law of the land.
"A lot has happened since ADS-B was put into effect, and now we have portable units that transmit everything needed to avoid mid-air collisions and don't transmit the N-Registry number, in other words, offers the necessary privacy to make it palatable for owners of GA aircraft who do not want their identity known to everyone with an ADS-B receiver," Damush said. "But even if we manage to have portable units accepted as compliant, we are still left with the issue that now there'll be thousands of aircraft, crewed and uncrewed, transmitting their location, altitude, speed, and direction constantly!"
This is where UTM (unmanned traffic management) systems and ATC (Air Traffic Control) will have to work together to make sure that the NAS remains as safe as today without adding to the workload of air traffic controllers.
"There's no doubt that technology will be needed to filter thousands of these transmissions in order for the system to be feasible," Damush said. "And this is where uAvionix comes in. By combining our technologies, we will have the most comprehensive solution for cooperative and non-cooperative aircraft, therefore providing the regulator with a tool to always ensure safe separation."
When the conversation turned to the future, especially of the regulation to allow widespread uncrewed flights beyond visual line of sight of the operator (BVLOS), Damush was optimistic.
"Good things are happening behind closed doors," said Damush. "There have been four BVLOS exceptions granted by the FAA to companies interested in advancing the cause of safe integration, and uAvionix is one of them. We are now in a position to integrate and develop products and services that will lead the way to the safe integration of crewed and uncrewed aviation."
We share Damush's optimism, and, with him at the helm of the uAvionix, the future looks bright as we approach the day when the FAA will finally announce its notice of proposed rulemaking (NPRM) for BVLOS flights of non-piloted aircraft, currently scheduled for August 2024.