Building the framework to ensure the safety, profitability, and scalability of drone cargo and air taxi operations requires coordination and cooperation between all UAS leaders. That's why public and private stakeholders are working together to define designated UAM/drone corridors, develop effective Cooperative Operative Practices,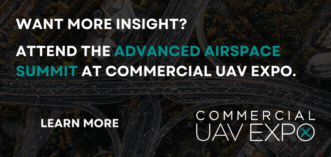 establish protocols for weather forecasting, and much more.
Work is well underway to create this framework. Recently, the FAA presented a plan for integrating air taxis and other AAM vehicles into the National Airspace by 2028. The plan includes rules for flights along established routes between heliports and airports, calls for communication and cooperation between government agencies, and takes into account security, environmental, and noise concerns associated with AAM.
At the same time, efforts are underway to define cargo drone and air taxi operations across the US and around the world. In New York State, a 50-mile flight corridor to conduct flight tests of "platforms, systems, concepts of operation and other capabilities on drones up to 300 pounds" was established in 2022. And, in recent months, reports from India, Israel, Europe and Brazil have taken shown that the development of ecosystems for air taxis and cargo drones is rapidly moving ahead.
Despite these many efforts, many in the drone industry still wonder what this framework will ultimately look like. Will it be created piece by piece or in a more coordinated, holistic manner? And what will the resulting framework look like? Where will large cargo drones and air taxis lift off and land? How will drone corridors be defined and managed? What systems will be in place to coordinate flights, oversee air traffic, and make sure people and property are safe?
This September, Commercial UAV Expo will offer sessions that explore these questions and offer practical advice for all public and private advocates of air taxis and cargo drones who are looking to grow and sustain their operations. The "People, Process and Policy for Drone, Cargo and Air Taxi Operations" session, part of the larger "Advanced Airspace Summit" on September 6, will bring together top professionals from the UAS industry to discuss all aspects of building the framework, including drone corridor development, adhering to regulations, and more.
"Industry participation in this process to build out the AAM framework is crucial," said P3 Tech Consulting CEO Dawn Zoldi, who will be part of the panel. "This session will include some of the industry leaders that are leading the charge. It will provide everyone with the opportunity to hear from the experts who are working with the FAA, NASA, DOD, each other and with other commercial partners to forge the future of advanced aviation."
For the session, Zoldi will be joined by Ed De Reyes, Chairman and CEO of Sabrewing Aircraft, and other industry leaders. These AAM insiders will draw on use cases from around the industry to show where things stand today with creating workable frameworks for drone cargo and air taxi operations—and where we need to go.
Interested in learning more about drone cargo and air taxi operations? Join the global drone community at Commercial UAV Expo.
Commercial UAV Expo is the definitive global event for professionals integrating or operating commercial UAS. Future-focused conference sessions include "Sky Operations Across the Globe," and "Drone Visionaries."
More than 250 exhibitors will participate, providing products and services including hardware and software, flight operations management, testing or purchasing drones, and different strategies and development for drone use. Commercial UAV Expo is a key event to evaluate and identify potential use cases for drones within the construction community. Registration is now open – Click here to register today.