At the close of 2019, according to the stats provided by Women and Drones, there were nearly 11,000 certified female drone pilots. Although these numbers are actually growing year over year, when we look at that number in relation to the total number of drone pilots currently certified, this makes up only 6.7% of the total, which is far from the 50% we are all aiming for. When we talk about a lack of women in the drone industry, this number reveals it isn't just a matter of hiring qualified female pilots, it is also a matter of recruiting women into the industry.

So, the big question is: How do we get women to want to become drone pilots and/or get involved in the drone industry in the first place?
These are questions that Sharon Rossmark, CEO of Women and Drones, Brenda Wilson, President of Diehard RC, and Sue Bickford, CEO of New England UAV, are trying to address. They believe that one of the best avenues toward building gender equality in the drone industry is to normalize the use of drones by encouraging and empowering young girls to get involved in STEM (or as it is now starting to be called, STEAM) via drone.

This is why they are working to develop a new project: 1,000 Drones for 1,000 Girls. As the name suggests, the program will aim to put 1,000 drones into the hands of 1,000 girls to inspire interest in STEM via drone technology. The program aims to instill important knowledge and skills, such as computer coding, drone flight skills, and aviation/drone history and industry knowledge, to help young girls see the value and possibilities of drones as a tool that can be useful in many professions.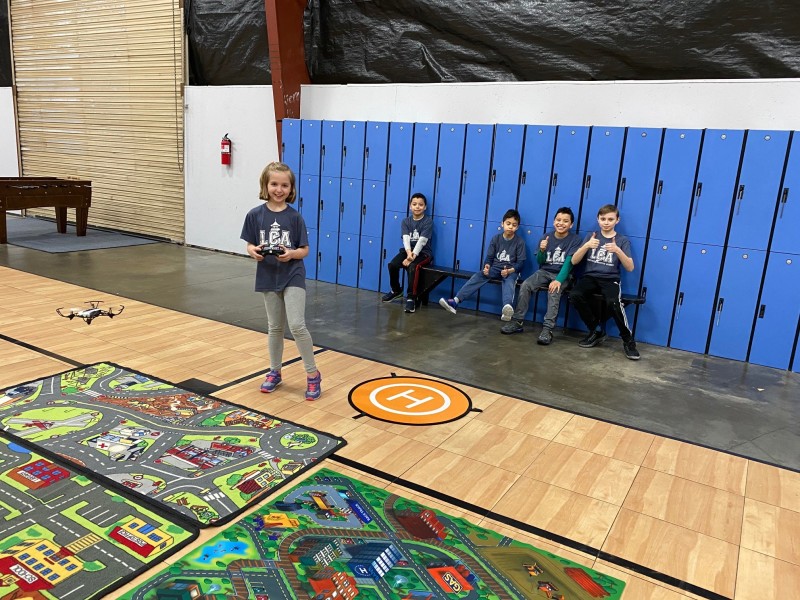 Beyond the immediate benefit of empowering young girls, normalizing and institutionalizing drones as an integral and essential tool within STEM/STEAM is not only important for equalizing the gender gap, but it is also key to removing the stigma that drones are nothing more than a fun toy or military weapon—two very disparate use cases.
In a rare, all women video interview, I was able to connect with Rossmark, Wilson, and Bickford to talk about their vision for this program, what other forms of outreach they have done or are planning, how these programs can empower young children as well as inspire their parents and communities, and much more.