Every Police Officer, Firefighter, and Emergency Medical Technician (EMT) has annual qualifications/continuing education requirements. These are requirements that are applicable to everyone in the field, regardless of whether they're working in a major metropolitan city or in a rural farmland community. Although scheduling and the availability of these sessions can create complications for Public Safety officials, they ensure that not only are standards maintained in the space, but also help drive and increases proficiencies.
These proficiencies are applied in both classroom and practical environments, which is evident when you consider the requirements associated with what it means to update something basic like CPR certification. With that in mind, what is the level of standardized proficiency when it comes to unmanned aircraft systems (UAS) (aka "drones") utilization?With the advent of UAS, thousands of companies have entered the marketplace hoping to
sell their devices and/or services to Public Safety agencies
. Over 1,000 agencies around the country are openly using UAS, with numerous others doing so discreetly. But who fosters the proper integration of UAS into these agencies?In some cases, that falls to commercial companies without any Public Safety background. Others end up having to utilize hobbyists turned entrepreneurs. Part 107 certification has lowered the barrier to entry for the technology and created tremendous opportunities, but receiving certification requires little more than passing a multiple choice only exam that's designed for a 16-year-old high school student. It falls woefully short of the standardized proficiency which the public expects from the men and women who safeguard our communities.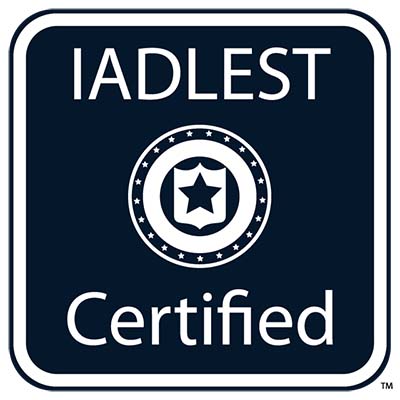 Enter
Icarus Aerospace
. This Service-Disabled Veteran Owned Small Business (SDVOSB) is a Pennsylvania-based firm and has become the first UAS company in North America to pass the rigorous International Association of Directors of Law Enforcement Standards & Training (IADLEST) National Certification Program™ standards. As a company led by those who not only wore the uniform as operators, but served as Military & Public Safety instructors, Icarus Aerospace Inc. has created a UAS Public Safety-centric course focused on operator integration and knowledge. The marriage of public safety operational knowhow with aeronautical engineering comprehension is what truly makes this program unique.This specialized training methodology was spearheaded by company CEO Joshua Brown. He credits this to his numerous years of public service coupled with his academic credentials which currently include a doctorate underway in Global Security."This isn't just business, this is personal to us," Joshua told Commercial UAV News. "Our oaths to serve didn't end when the uniforms came off. The proper type of training, the right devices to use, awareness of issues, and etc. are all things we owe our brothers & sisters to address."This position represents a shift in how Public Safety agencies can, and should, integrate UAS by focusing on what it means to help Public Safety members be proficient operators in support of life-saving operations. What is acceptable for the general public and hobbyists to operate UAS is simply not up to the level and precision required for Tactical, Search & Rescue, or even basic Public Safety operations.The Icarus Aerospace n
ationally certified UAS course
answers the Public Safety community's need for standardized proficiency. The course content represents the next evolution of modern law enforcement theory and application based on the best practices to create trusted operators who can address the concepts of 21st century policing. Having this kind of advanced technical course created for Public Safety by Public Safety is something that's long overdue.For more information about the standardization program, please visit the
International Association of Directors of Law Enforcement Standards & Training
website.