The wildfires in California over the past few months have claimed lives and burned thousands of acres of forests, but if there ever was a silver lining to them, it is the fact that they inspired a group of young entrepreneurs in La Selva Beach, CA to do something about it.
Joshua Resnick, David Adams and Bobby Hulter founded Parallel Flight Technologies (PFT) with the specific mission to develop unmanned aerial systems to "save lives, property and the environment."
Resnick and his team embarked on a mission to develop unmanned systems that would help firefighters in the field by delivering critical supplies such as tools, fuel, food and water. Unlike helicopters, PFT drones can navigate zero visibility situations to fly in heavy smoke and at night. Last year they raised over one million dollars in an initial funding campaign and finished their flying prototype.
Now PFT has unveiled the design of its beta-level aircraft, the startup's first production-intent drone that will be delivered to PFT's first customers in 2021. A 10X gain over existing solutions in terms of flight-time with a heavy payload, Parallel Flight Technologies' new drone will have applications across multiple industries including firefighting, industrial logistics and healthcare. The aircraft is now under construction at the PFT headquarters and is on track for flight testing in January 2021.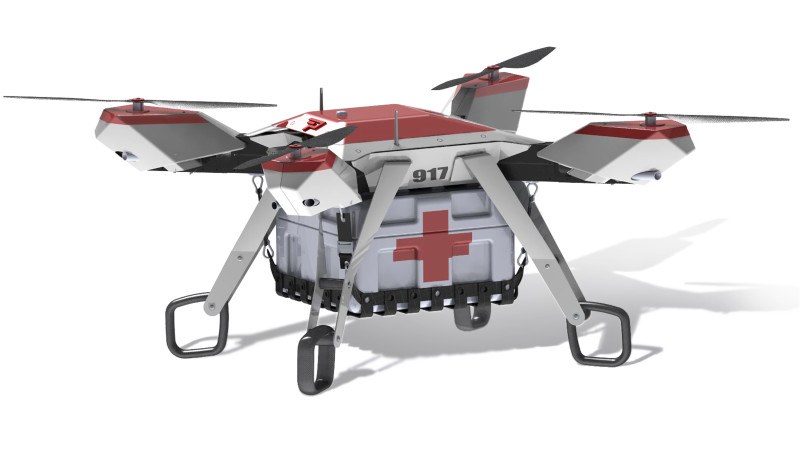 "Our technology will be used to help prevent wildfires through unmanned controlled burns, a critical land management tool, and unmanned logistics for firefighting ground crews. We will also be developing a solution for spot fire suppression, enabling our drones to locate and drop water directly onto spot fires when manned aircraft are grounded," said Joshua Resnick, co-founder and CEO of the California-based drone company.
PFT's patent-pending technology allows multirotor drones to fly for hours while carrying their own mass in payload, a ten times improvement over all-electric systems. PFT's parallel hybrid technology is unique and has never been used before in a multirotor aircraft. The result is a fully redundant drone that combines extreme heavy lifting with long flight duration. Parallel Flight Technologies successfully flew its prototype parallel hybrid aircraft in the winter of 2019 and has spent the past year focusing on testing and development of the beta-level aircraft.
"Our heavy lift, long duration solution is ideal for healthcare logistics, including the delivery of critical medication, vaccines, medical equipment, biospecimens and defibrillators," said Resnick. "Using smart logistics technology, we'll be able to launch our drones from customizable hubs, providing deliveries to even the most remote and rural locations. Our technology can also be utilized for disaster relief efforts, delivering vital supplies in crisis situations. This is an incredibly exciting time for Parallel Flight Technologies. Our product has evolved from a prototype to a production-intent aircraft in a short period of time, and we're now on the cusp of commercialization. We look forward to delivering solutions to our first customers next year. We have active engagements with customers in the utilities, heavy sensor, and wildfire verticals."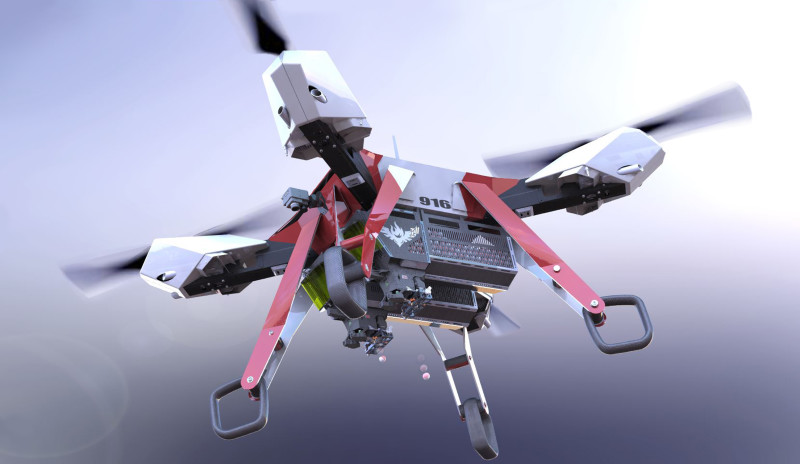 Parallel Flight Technologies' new product announcement aligns with the launch of the startup's latest equity crowdfunding campaign, a highly vetted Regulation A+ offering hosted on StartEngine. The $7.5 million PFT aims to raise through this offering will be used to hire key engineering roles to accelerate the company's path to commercialization.
PFT has previously raised over $1.6 million through equity crowdfunding. They have also received almost 500K in federal SBIR grants.
We hope Joshua, David, Bobby and their growing team at PFT will be able to build and test before the next season of wildfires begin.