These days when aircraft cockpits are heavily automated, pilot responsibilities have changed somewhat from the old days of 'Pilotage and Dead Reckoning' when aviators had to manipulate the commands from beginning to end of each flight. Pilot responsibilities under instrument flying rules (IFR) today are relegated to basically four items, namely: takeoff/landing, monitoring systems, communicating with air traffic control (ATC), and acting in cases of emergency.
If we analyze these four functions closely, we'll see that takeoff and landing are pretty much under control for drones, while communicating with ATC is a huge problem for an unmanned vessel. Monitoring systems doesn't seem to be a problem for an UAV while dealing with an emergency still needs to be resolved with acceptable levels of safety. But why are we making so much emphasis on this, now? Very simple, if we ever want to have unmanned aerial vehicles (UAVs) sharing the national airspace (NAS) with manned aviation, we have to find a way to replace these functions in our pilotless aircraft.
Academia, the National Aviation and Space Agency (NASA), and the Federal Aviation Administration (FAA) are engaged in an intense cooperation with UAV manufacturers and software developers to find automated alternatives to these four functions, so we can enter the era of full integration. Efforts are underway to develop actionable unmanned traffic management (UTM) systems, fully functioning detect and avoid (DAA) applications, and emergency handling.
This last item is of particular interest in an era when most navigation is done using satellites, either pure GPS or the more complex and satellite-rich Global Navigation Satellite System (GNSS). One obvious emergency is the loss of signal or the reduction in adequate RAIM (Receiver Autonomous Integrity Monitoring), which makes GPS navigation non-reliable and hence generates an urgent situation.
Recently, a Boulder, Colorado-based company, Black Swift Technologies LLC (BST) has been awarded a contract by the National Oceanic and Atmospheric Administration (NOAA) to address just that. This contract is to develop commercially viable technology to enable GPS-denied navigation of UAVs during flights beyond visual line of sight (BVLOS). BST aims to provide this service through a robust, secondary navigation option using their diverse-source global positioning system (DS-GPS). This combination of technologies will provide accurate position updates through augmented sensor suites and advanced machine learning capabilities.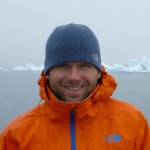 We had an opportunity to connect with Jack Elston, PhD, CEO of Black Swift Technologies in an interesting discussion of his company, their current technology, and the future of autonomous flying.
"Enabling BVLOS operations in the NAS is largely an issue of improved sensing," explained Elston. "Operators, both government and commercial, are looking to perform missions over longer distances. These users represent a number of currently under-utilized applications for UAS due to capability and regulations—applications such as aerial imaging, environmental observation, precision agriculture, and infrastructure monitoring and inspection."
When pressed about the reasons GPS-denied zones, or areas, might exist, Jack was clear on the various components that determine such a navigational risk.
"It's not necessarily just one issue," he said. "It's more a matter of a series of factors that can act in cohort or separately. Payload interference, bad actors, urban canyons, jamming, spoofing and on-board failure, are some of the reasons why a UAV might find itself without navigation guidance. DS-GPS utilizes a standard GPS receiver augmented through the use of additional sensing capabilities to estimate inertial velocity and absolute position. This information allows for the vehicle to determine when the GPS signal is degraded either through spoofing or environmental effects. Other sensors, including cameras and a software-defined radio, can then be used to replace the GPS as the primary navigational sensor providing position and velocity estimates from diverse sources."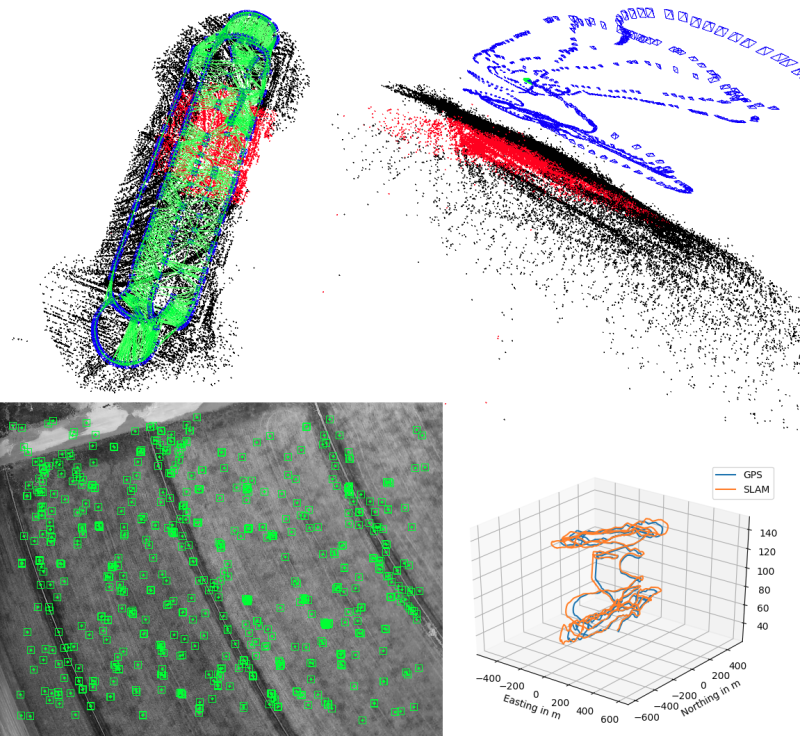 When asked about the future, Jack opened the door for further improvements to safety and reliability during BVLOS flights.
"We are also working on a new technology that we're calling SwiftSTL, which will help UAVs manage unexpected landing emergencies," Jack said excitedly. "SwiftSTL integrates state of the art machine learning algorithms, artificial intelligence (AI), and cutting-edge onboard processors to capture and segment images, at altitude, enabling UAVs to autonomously identify a safe landing area in the event of a catastrophe."
If we look at our four items that a pilot must deal with on a daily basis, an emergency, in which a safe place to land has to be found quickly, is amongst the worst possible scenarios in general aviation. Having a solution that involves AI and extra sensors will bring an additional layer of safety to autonomous flights. When we addressed the weight of these new technologies, Jack was explicit in which markets BST was aiming at and why.
"We are pursuing markets in which fixed-winged unmanned aircraft have the range to extend their useful missions way beyond the sight of the operator," he said. "Our sensing solutions are in the ½ lb weight range, and therefore not viable for small multi-copters with flying times of 25 minutes or less and small payloads. We see enormous potential in applications that require over an hour of flight, covering many acres of area, in other words, BVLOS flights."
With these Black Swift technologies on the horizon, we see how the different layers of safety and reliability are being added to one another so, one day, they will replace the role of the pilot in drones performing BVLOS flights, thus allowing full autonomy.