Introduced in April of this year, the Viento 1280 from Sierra-Olympic Technologies is an LWIR high resolution (HD) thermal imaging camera featuring the DRS 1280x1024, 10-micron sensor. According to Sierra-Olympic, the camera "offers very high sensitivity uncooled infrared FPA performance in a small, compact (SWaP) package designed for development environments in applications such as unmanned airborne vehicles, situational awareness on ground vehicles, unmanned ground vehicles, and other infrared camera applications requiring resolution four times greater than traditional VGA resolution sensors."
To learn more about the features and uses of the Viento 1280, Commercial UAV News spoke with Miguel Soler, Product Engineer. Originally from Puerto Rico, Miguel attended Oregon State University where he studied Mechanical Engineering. As a graduate student his focus was thermal science. At Sierra Olympic, he blends his mechanical and thermal background with the optical science of the infrared/thermal camera industry.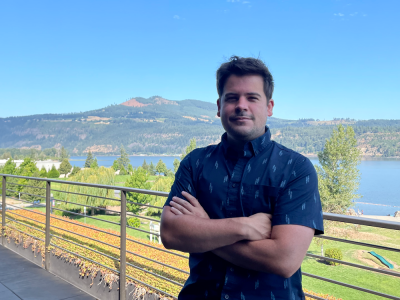 We discussed where the camera fits into Sierra-Olympic's product line, how it was developed, and the ways drone operators are deploying the camera in their work.
Commercial UAV News: How is the Viento 1280 an improvement on previous Sierra-Olympic products?
Miguel Soler: The Viento 1280 provides a higher image resolution (1280 x 1024) and next generation pixel pitch all while maintaining a lower swap (115 grams with no lens) and featuring easier integration via its USB 3.0 output. The Viento 1280's 10-um pixel pitch really is breaking new ground in uncooled HD thermal imaging technology. All the industry's other uncooled LWIR (long wave infrared) focal plane arrays are either 12 or 17 microns. The Viento 1280 strikes the sweet spot between lower cost sensors such as the Tenum 640 (640 x 512) and the Vayu HD (1920 x 1200) by providing a high resolution while maintaining a lower cost per pixel – a spot previously unpopulated in Sierra-Olympic's product line
Commercial UAV News: What are the key features of the Viento 1280?
Miguel Soler: The Viento 1280 is named for its 1280x1024 image resolution, notably higher than the industry-standard 640x480. In addition to having a high resolution, its industry leading 10-um pixel pitch gives it excellent spatial resolution (more on that later). Another key feature is the ease of integration. Its USB 3.0 digital output is compatible with UVC standard and using its USB-C interface provides plug and play infrared imagery. This means the customer doesn't need to worry about power and data capture. Other notable built-in features include digital zoom, 3D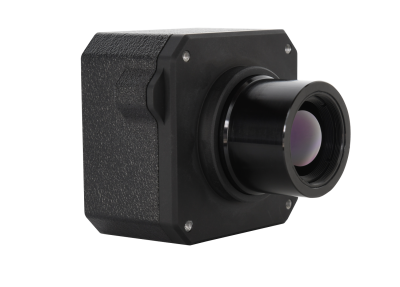 Noise filtering, integrated shutter, and shock resistance. While it functions seamlessly with automatic calibrations, customers can utilize serial commands with trusted DRS protocol to make custom adjustments. While the supply of many products has been constrained by global supply chain bottlenecks across industries, Viento 1280 has been resilient and planned around the current landscape.
Commercial UAV News: Discuss the design and development process. What goes into creating a product like the Viento 1280?
Miguel Soler: There are three foundational elements we must consider early in the development process: optical, electrical, and mechanical. You cannot just put any lens in front of a sensor and expect it will work. In this case, we had to adapt our design to an inherent optical challenge related to this sensor's impressive format size. There are very few COTS lenses available that match the Viento 1280's format. Its 10-micron pixel pitch also sets the Viento 1280 apart. Most lens manufacturers do not design lenses that can take advantage of a 10-um sensor's higher spatial resolution. The Viento 1280 offers an industry standard M34 mount, allowing interchangeable lenses and as of today, there are two lens options: a 25mm f/1.2 and a 35mm f/1.2. F/1.2 hits the sweet spot in swap and optical performance. Soon there will be additional lens options as well. Next in the pipeline is a 12.8 mm F/1.4 lens that will provide an impressive FOV. Electrically, the main task was making the Viento 1280 USB 3.0 compatible. On the mechanical design front, Sierra-Olympic can adjust the form factor for different customer needs and applications. If a customer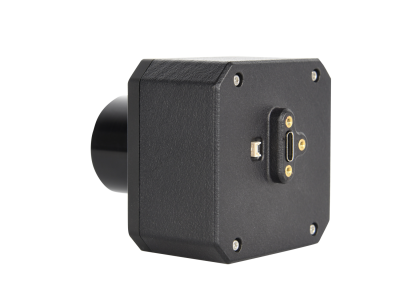 needs a distinct set of dimensions to reflect the system or application it is intended for, we can adapt for that. We can make the product more rugged as well, depending on the customers' needs.
Commercial UAV News: Sierra-Olympic said the Viento 1280 was "designed for development environments in applications such as unmanned airborne vehicles." Can you give us a real-world example of UAV-based operations that could benefit from the Viento 1280?
Miguel Soler: The Viento 1280 is designed for high performance in continuous monitoring and security missions, as well as a wide variety of aerial integrations and applications. The Viento 1280 would be well-suited to missions conducted by maritime first responders including search and rescue operations. With the high DRI specs that Viento 1280 delivers, surveillance and rescue teams can clearly visualize even in low light or difficult weather conditions like fog or smoke. A typical continuous monitoring application would be harbor safety patrol for public infrastructure security.
Commercial UAV News: What has been the response from consumers/clients?
Miguel Soler: The Viento 1280 made its debut at the Defense + Commercial Sensing conference in Orlando, FL this year. Because it delivers the small pixel size, high resolution, and low price many of our customers have been looking for, it has generated much interest and buzz since its debut.