Getting a Part 107 license is an important first step to becoming a drone pilot, and there are a lot of great courses that can help you understand the regulations and expectations of drone flight in America. There are even quite a few high-quality drone classes that will teach you the skills of operation and piloting available. This kind of training is sufficient for most recreational fliers but falls short for the many pilots who are looking to make a career out of their skills and don't know where to start. They are often left to figure this out on their own.
This bootstrap approach has led to slow adoption and growth in the drone industry. When each pilot is starting from the ground-level, it takes a long time to figure out the logistics of industry-specific missions and how to then make that into a commercially viable business. Luckily this is changing. Organizations, like ERUdyne, have recognized that there is a lot more that goes into being a professional commercial drone pilot than having the skills to take off and land and are equipping their pilots with the critical thinking skills to run safe, effective, and professional missions.
ERUdyne in particular has developed a comprehensive certification program and UAS Academy to help students, in particular, military in transition, military spouses and veterans, and youth ages thirteen to eighteen to become industry-ready pilots and even trainers.
"You need to know more than just basic drone operations," explained Suzanne Novak, Co-Founder and President of ERUdyne, to Commercial UAV News. "You need an environment in which you can practice, because you can't be practicing in the field while on an active mission. You need to really know your stuff before working on a live mission."
Their Academy has two major tracks, public safety and commercial applications, with four levels of training, each building on the last, culminating in the necessary skills to forge a career path. These skills emphasize important aspects that can be easily overlooked by most pilots like risk mitigation and management, insurance and liability, national and cyber security, privacy, and critical decision making.
"One of the reasons why programs like these are so important is that it's teaching critical decision making," Novak said. "It's not so much what to think, but rather how to think. Regardless of how you're going to use your drone, we teach the basic things you need to know no matter what, not just the mechanics of the drone but critical thinking."
A key to ERUdyne's mission and success is helping transitioning military and veterans find a way to leverage their military skills in a civilian environment. Although they are open to anyone, this is at the heart of their mission and is exemplified in the effort they put into ensuring results. ERUdyne's virtual basic drone operations course was just approved by the Army and is now included in the Credentialing Assistance (CA) program. This program provides training to current soldiers seeking to improve their skills while still in the Army to prepare them for a career once they leave.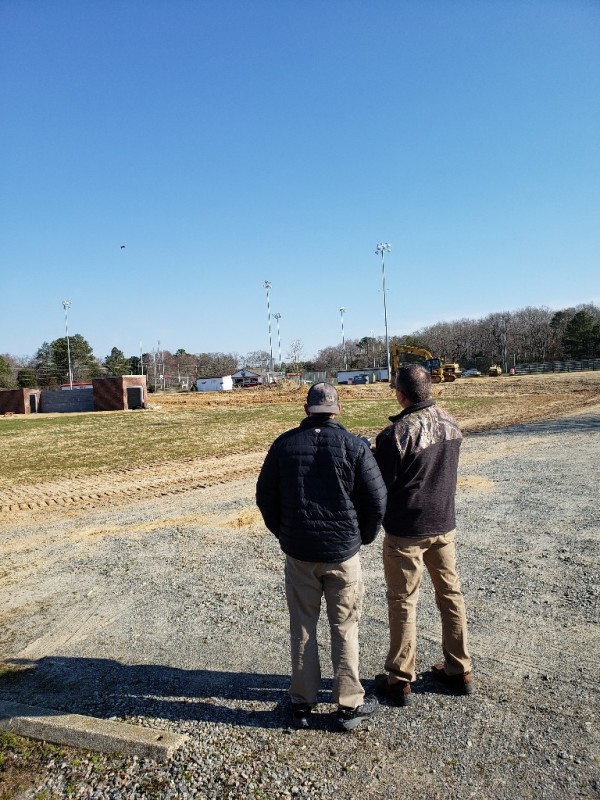 "One of the goals of the certification program and Academy is to help our transitioning military and veterans come out with a certification and the skills that they can use to either start their own business, work for us, or go get a job in the commercial drone industry," explained Novak. "We are able to take their military skills and teach them how it translates to commercial or public safety applications."
In continuing with this commitment, ERUdyne recently opened up a Virtual Employment Center to further support their students in finding jobs.
"We think of the Virtual Employment Center as the Indeed of drone jobs," Novak said. "It is a subscription-based service, so if you are an employer with a job, we will post a validated job, and if you are a military transition office or veterans support organization placing veterans, you'll be able to access the job postings. ERUdyne will provide assistance to pilots that go through our training program by directing them to available jobs."
Beyond helping students find their future careers, ERUdyne has also seen how it has a therapeutic effect for veterans who may be struggling with PTSD or other transition issues.
"If we do nothing else, it offers a sort of therapy to our veteran students," said Novak. "We've found that they never stop wanting to serve. It gives them a mission a way to support teams—a way to come together—but it can also provide much needed alone time."
Many of the veteran students go on to help with ERUdyne's youth programs, which offers a number of summer programs including several for the Sea Cadets, Young Marines, and the Boys and Girls Club. They become mentors and role models to help the next generation learn about drones and forge a future they may not have imagined before.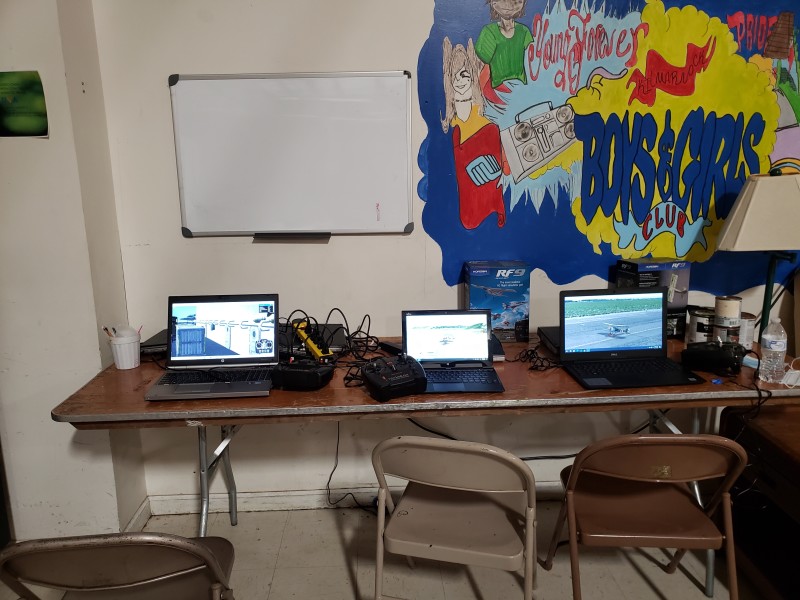 "Because students can get their pilot's license at 16, these summer camps turn a lightbulb on for them," began Novak. "They realize that this isn't just something fun for the summer but could be something more, and they have these role models to talk to about it. It captures their ingenuity and interest, which is particularly powerful in low-income regions like rural Virginia where there might not be an opportunity to go to college. We can take them through this kind of program and show them a promising future—it's in things like agriculture, law enforcement, energy, and infrastructure."
With the cost of a college education climbing, and more students coming out of college with crippling debt, providing graduating high school students with viable career alternatives to going to college is compelling and a good thing for our industry, which is only looking to grow in the coming years. But it is only with programs like what ERUdyne is offering that the industry will be able to build the skillset, critical thinking skills, and talent needed to build the drone industry of the future. Otherwise, we are leaving each pilot to reinvent the wheel each time they enter the industry, slowing down progress.
"I think the best way to prepare for the future is to start young," explained Novak. "These kids are great at flying drones. By putting a drone in their hands, you capture their interest in technology, in their own ingenuity. You can teach them those critical skills at a young age so that they're making the right decisions and thinking the right way already, understanding the risk. They are the next generation of innovators and explorers, entrepreneurs and employees—we need them to be thinking about these things."
With so much at stake, why are there so few of these types of programs available right now? When we asked Novak, for her it came down to basic confusion about the role drones have to play in our society.
"We've gotten very used to technology providing instant gratification," began Novak. "When we introduced drones into that culture, it was seen as just another technology, another thing to play with, another thing to make money with. But drones aren't just the latest thing. When you look at it from a business risk standpoint, as in, is this a good business idea? That part hasn't really sunk in yet for many people. I think it has taken so long because so few people are looking at the whole picture. Really preparing for the future is recognizing that we're all going to have to operate in the same ecosystem."
As demand for drones grows, so too will the demand for experienced professionals who understand the ecosystem and how it works. Programs like these will only become more pivotal in enabling the growth of the drone industry.