In a partnership with Autel Robotics, DroneSense now provides full support for the Autel EVO Series to enable advanced public safety UAS Operations.
As a one-stop-shop platform for any Law Enforcement, Fire Services, and Emergency Management drone program regardless of size, DroneSense is a drone management and collaboration platform specifically designed for public safety. After enthusiasm from its customer base about the capabilities of the Autel EVO Series, particularly the EVO II Dual, DroneSense saw an opportunity to collaborate with Autel in the creation of an easy-to-use and straightforward solution.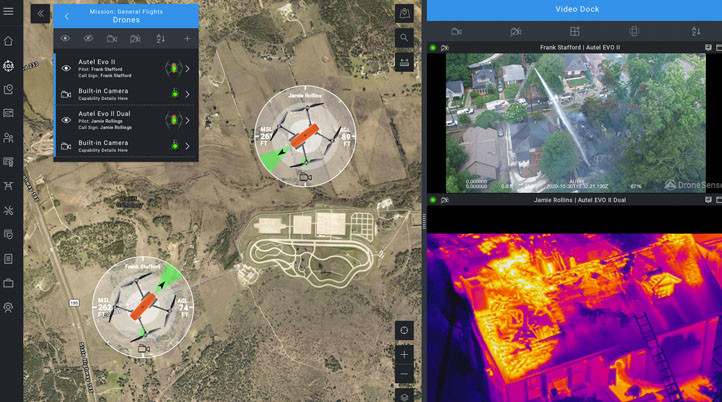 Made in the US with foreign and domestic parts and labor, Autel's EVO II Dual is specifically designed to aid public safety personnel in recognizing persons and objects in zero-light environments through smoke/fog and offers a picture-in-picture display. Equipped with an 8K resolution RGB camera for greater accuracy, 4X lossless zoom capability, the highest resolution thermal imaging camera in its class, and up to a 40-minute flight time, the EVO II Dual can help firefighters to locate hotspots, provide overwatch, and shorten response times, or help the police with accident scene reconstruction, forensics, crowd monitoring, and more.
Using Autel's SDK, Drone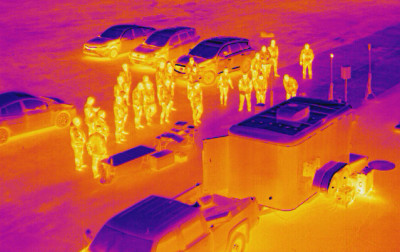 Sense fully integrates with the Autel Evo Series and provides customers with access to the platform's full capabilities – flight control, automated flight logs, live video streaming & collaboration, and more – when flying not only the EVO II Dual but also the EVO, EVO II, and EVO II Pro drones. Moreover, all responders can have access to telemetry and video streams in real-time from multiple Autel drones simultaneously. With what DroneSense calls "collaborative mission", multiple agencies can work together by generating a mission code and enabling all participating agencies to view each other's drones and video streams, therefore improving situational awareness as they approach and arrive on the scene.
"Autel Enterprise Robotics is enthusiastic about our relationship with DroneSense. The industry's two best-in-class toolsets coming together provides public safety with a powerful workflow and functionality our customers have been requesting for many months," said Gary DeLuca, CEO of Autel USA. "Having DroneSense support all aircraft in the EVO Series, including our Made in USA Autel EVO II Dual, changes the situational awareness and management game for public safety agencies."
While this partnership is solely focusing on public safety, it's important to note the Autel EVO Series is designed for a wide range of applications, including construction and inspections. Earlier this year, Douglas Spotted Eagle and Brady Reisch, an sUAS field service provider, wrote about how the Autel EVO family "offered the most accurate positioning" during a construction project, and how its cost makes it "an exceptionally accessible tool and entirely reliable".
For more information about DroneSense's platform, visit the company's website, or request a demo to learn how DroneSense can help "manage your organization's life-saving drone program simply, securely, and reliably".