Earlier this month, American Water, one of the country's leading water and wastewater utility companies, was granted a waiver from the Federal Aviation Administration (FAA) to fly Beyond Visual Line of Sight (BVLOS). With the waiver, the company can fly up to four miles, enabling it to improve its operations to monitor source water and detect environmental threats to the water supply.
For these operations, American Water uses Sentaero BVLOS V2 long-range mapping and inspection airframes from Censys Technologies. The aircraft can stay in flight for more than one hour to ensure safe and thorough inspection missions.
To better understand the impact of the BVLOS waiver and the ways that American Water and Censys Technologies are working together to improve operations, Commercial UAV News spoke with Trevor Perrott, CEO & Co-Founder Censys Technologies. We discussed inspection operations, the FAA BVLOS waiver approval process, and the ways that waivers like these can advance the overall commercial UAV industry.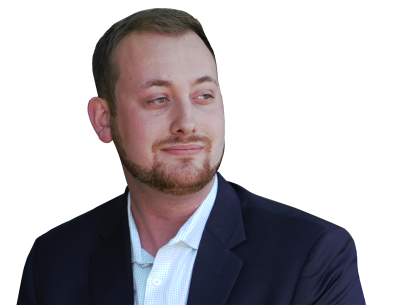 Commercial UAV News: Why is this waiver important to American Water's operations?
Trevor Perrott: This waiver approval is an important step in the safe, efficient inspections of water treatment plants, source water protection, and disaster recovery efforts. Operations conducted under this waiver will continuously sharpen the sword so that when there is an impact to the environment, the public can be assured knowing that clean water will continue to flow.
Commercial UAV News: Discuss the approval process. How do you work with the FAA? What steps are involved?
Trevor Perrott: A BVLOS waiver first begins with a use case and a desired outcome. Next, there is a Concept of Operations developed. Personnel qualification and training requirements come into play, as well as a chosen platform upon which operations will begin with. We work with the FAA in a way that most others do—we just happen to have gone through the process countless times and understand the sort of risk mitigations they are looking for to safely integrate into the NAS. The relationship with the regulator is important to understand what asks are being made of them and their likelihood of acceptance. We begin with determining if the customer requires a geographically constrained application, or if the economics make more sense to draft something that is not location specific. From there, we gather information on the operating entity such as safety statistics, operational history, what SOPs are adopted, as well as applicable SMS. Once submitted, the application goes in for review with a window typically up to 90 days. At that point, we hear back with an approval, a denial, or a Request for Information. Denials are extremely rare, RFI's can occur requiring additional safety data, but most often we get an approval straight away because we understand initially what will pass muster.
Commercial UAV News: How do announcements like this advance UAS programs?
Trevor Perrott: American Water, operating under this waiver, will be able to provide operational and safety data as it pertains to the conop, personnel qualification, and reliability information on the drone platform and onboard components. This information can be used to go after more aggressive waiver requests for future enterprise and service groups, as well as future American Water requests. The customer of tomorrow will always benefit from the customer yesterday in the technology and aviation space. But the customer yesterday will always have a head start, considering the value and rapid adoption of unmanned technology in legacy verticals.
Commercial UAV News: What's next for the Censys Technologies/America Water partnership?
Trevor Perrott: American Water already has a robust UAS program. This waiver will help them build on what they are already doing in New Jersey and eventually scale the workflows to additional American Water states to keep the water flowing, all the while continuing to be a resource in New Jersey for state and local agencies.