Adorama Business Solutions provides enterprise drone solutions for the commercial drone industry. They are focused on building an ecosystem of resources and full-service solutions through partnerships with leading drone solution providers to help agencies and businesses develop a successful sUAS program. At Commercial UAV Expo Americas, Adorama was able to showcase what this can mean for public safety and emergency response by partnering with TruckVault and BRINC Drones during the Outdoor Flying Demonstrations.

We caught up with Chief James Bushy, police offer and Emergency Management Coordinator for the Town of Linn and part of Adorama's expert staff, to learn more about the products showcased at the demo.
Proper Storage Is Critical for Emergency Response Drone Programs
As the needs of emergency service and public safety drone programs evolve, the more equipment is making its way on scene that needs to be ready to deploy at a moment's notice. When answering an emergency call, the last thing public safety wants to be doing is routing around for batteries, cables, or SD cards, or worrying about missing or damaged drone equipment.
"When I started flying drones for law enforcement about six years ago, we had all of these cases that couldn't fit into a single squad car if we needed to transport people," explained Bushy. "We'd have to keep moving cases around between vehicles just so we could fit inside. This can lead to a lot of problems. I remember one or two instances where we had to move equipment to another vehicle just to make space. The vehicle took off and we had to call them back to get our equipment back because they didn't realize it was there. In other instances, equipment has been damaged because they were loose in the squad car or just weren't properly put back in the case, causing a couple hundred dollars of damage unnecessarily."
Proper storage may not immediately come to mind as a major priority, but it can be costly for emergency personnel, not to mention when seconds count, having everything within arm's reach is critical. But as Bushy pointed out, it isn't just a matter of putting a case in the back of a squad car, it needs to maximize space and provide options to charge batteries and run a control center. It isn't always a one size fits all solution, either. This is why companies like TruckVault are focused on providing customized solutions for public safety and beyond.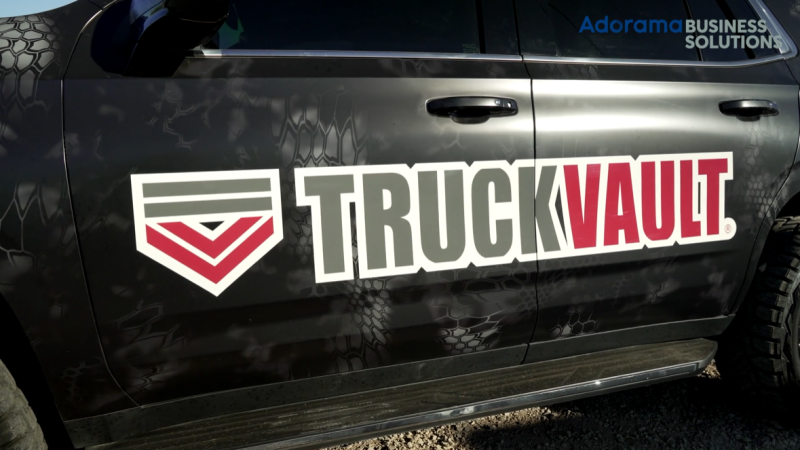 "The needs of today's law enforcement are even different than it was a couple of years ago, where there might not have been as much of a need for niche specific storage solutions," said Bushy. "But most squads out in the field today aren't just having to hold your regular police equipment, they have to fit drones, monitors, charging stations, and stuff like that. We don't have a big command vehicle to put this stuff, but we still have to do the same job. It's been nice to have a company like TruckVault that has refined the process of building custom storage and mobile command solutions to fit the needs of your specific department. To put something like that together on your own would be overwhelming."
Adorama was able to bring a sample of a TruckVault storage system to the Commercial UAV Expo Americas Outdoor Flying Demos to showcase how it can improve response times, secure costly equipment, and provide in-the-field support. Check out the video below:
Drone De-escalation Tools Save Lives
When you first look at BRINC Drones, it is easy to think that a drone that can break through glass would be a PR-nightmare but the actual use case for this kind of drone is about saving lives as a de-escalation tool.
"When you have a hostage situation or barricaded subject, I think people envision it taking place like it does in TV procedural cop shows—it doesn't," explained Bushy. "I've been on a number of calls where there was a barricaded subject where the only route that we had at the time was to risk sending people through the front door or blow out a window with a less lethal round or take out a door with a huge, armored vehicle to get entry. This person might just be in an altered mental or emotional state and just needs to be talked down a little before we get in there, but we didn't have any other options. So, we've had to put people at risk of walking into a hostile situation where there might be gunfire, someone with a knife or something else entirely—we are walking in blind. It's an old archaic way of doing things, I'd rather leverage technology and put a robot out in front to do the heavy lifting than put a person at risk."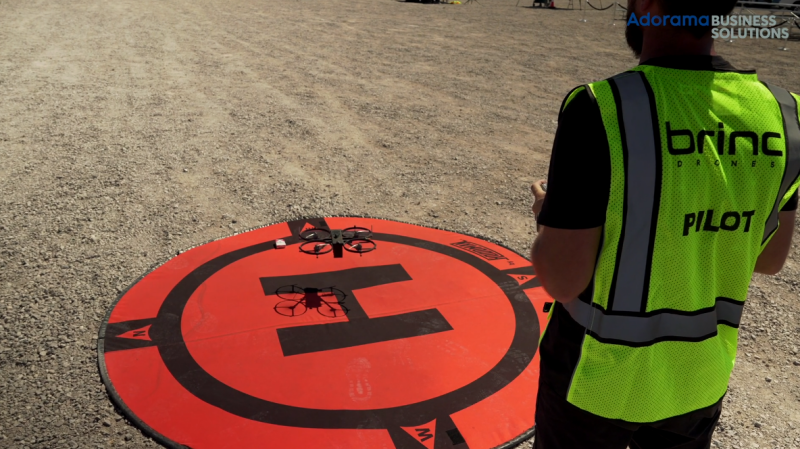 When compared to the alternatives—sending an officer into a potentially deadly situation or using a much more aggressive tool like an armored robot—an unarmed drone equipped with two-way communication and a video camera is not only a less invasive tool but dramatically makes these situations safer and increases the chances of a positive outcome.
"If I can fly a drone into the situation and start communications, because we can hear and see what is going on inside right away and understand the what the threats are, we are going to be able to figure out how to de-escalate that situation," Bushy added. "I think that if you talk to a number of SWAT teams across the country, you'll find that a lot of them have experienced unnecessary casualties or injuries because all they could do was beat a door down and enter into the building—that shouldn't have to be the case."
The BRINC Drone is also rugged and can get into places that you couldn't or shouldn't put a human.
"BRINC Drones are also perfect for those situations where you have limited space, like when a building collapses, you can bump and bruise your way through it without harming it," Bushy stated. "I've thrown the drone 20 feet in the air, let it freefall, hit the ground, and turn it back on and take off again—any other drone would have been shattered into 100 pieces."
You can see the BRINC Drone in action at the demo in the video below:
To learn more about Adorama's solutions check out the video below or visit their website here.