In 2023, the heart of the global drone market remains the provision of specialized services. These services span a vast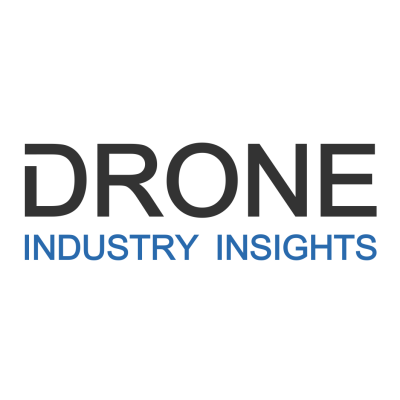 range from inspections, mapping, to delivery solutions, offered by an ever-expanding roster of global enterprises. Annually, our assessments categorize these leaders into two primary fields: remote sensing and delivery services. This evaluation takes into account factors like organizational scale, growth trajectories, media presence, and available financial metrics.
Foremost Companies in Remote Sensing Services
Remote Sensing service providers specialize in non-intrusive data collection using drones. This includes activities such as aerial photography, 3D mapping, thermal imaging, and more. Malaysia's Aerodyne continues to be a frontrunner this year, fortified by its strategic partnership with Italy's Aiviewgroup, which has given it a gateway into the European market. Japan's TerraDrone is another persistent leader, recently increasing its footprint by acquiring Unifly and Avirtech. The UK-based Cyberhawk rounds out the top three, having expanded its team and initiated Beyond Visual Line of Sight (BVLOS) operations through a collaboration with Intelligent Energy.
Despite a stable top-five lineup, the rankings have shown notable dynamism, with 11 of the top 20 companies shifting their positions compared to last year. While there were no new entrants into the top five, some firms scaled their standing even within the same relative tier. Geographically, while U.S.-based firms dominate, the field is internationally diverse, featuring companies from Australia, Canada, France, India, Japan, Malaysia, Norway, Switzerland, and the United Kingdom.
Top Companies in Drone Delivery Services
Drone delivery companies focus on transporting various types of goods—food, medical supplies, retail items, and industrial materials. Although Zipline retains the top position, its market stronghold has slightly weakened. Swoop Aero has managed to break into the top five, displacing Manna. The list now stands as Zipline, Wing, Matternet, Swoop Aero, and Manna.
In terms of rank shifts, the delivery services category has been more fluid than its remote sensing counterpart, with 14 of the top 20 companies moving their positions year-over-year. While the U.S. hosts nine of these top firms, it's important to note that their primary areas of operation often extend to other nations like Rwanda, Australia, Finland, and Ghana. The rest of the top 20 list is geographically diverse, featuring companies from countries ranging from Australia and Brazil to Sweden and the UK.
In summary, 2023 maintains the established leaders in the drone services arena while showcasing a considerable reshuffling of positions within the top 20 rankings. With a plethora of international players in the field, the drone services market continues to be a vibrant and globally integrated landscape.