The assumed meaning of the word "drone" about a decade ago was heavily associated with military aircraft that lacked a human crew. Today, drone is less and less tied to military applications and more and more linked to peaceful ways of improving processes, helping combat climate change, and creating new and innovative business models.
We write a lot about agriculture applications, infrastructure inspections, mapping, and many others but life-saving medical supply delivery is the one area in which drones or UAVs (uncrewed aerial vehicles) are having a real impact. Regions of the world in which the airspace is not as congested or regulated as the US and Europe have created the right conditions for companies such as Zipline to design and implement successful medical supply delivery models. With millions of flights under its belt and daily operations in a handful of countries in Africa, the model has proven correct, and its lessons are a valuable starting point for many new companies trying to fill similar needs in other geographies.
Such is the case with Draganfly, a Canadian public company (NASDAQ: DPRO – CSE: DPRO – FSE: 3U8) that has designed and is manufacturing a delivery system rugged enough to withstand the rigors of a war zone.
We reached out to Cameron Chell, CEO of Draganfly, for an exclusive interview about his company in general and the efforts in Ukraine in particular.
"In 2021, we invested a lot of resources in Texas developing a working model for the delivery of life-saving medical supplies in selected areas," said Chell. "Simultaneously, we worked on a process to use our aircraft to provide first responders with accurate situational awareness in certain scenarios, these efforts caught the attention of Revived Soldiers of Ukraine or 'RSU' and that relationship resulted in an order for 200 drones to be used in the war zones in the eastern European country."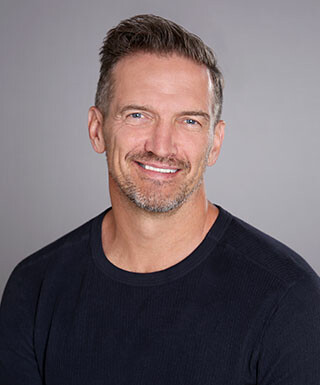 RSU, a tax exempt 501(c)(3) organization dedicated to providing aid to the people of Ukraine, has received almost $3 million in donations to date. The organization has many different projects aimed at easing the suffering of civilians and wounded soldiers alike.
"The main idea is to deliver the necessary medicines and medical supplies to inaccessible places under the control of Russian troops," said Chell, proudly. "It's a delicate task that requires robust hardware and a fine-tuned delivery process which Draganfly can provide thanks to our temperature-controlled vehicles."
The humanitarian nature of the mission has allowed both RSU and Draganfly to secure supply lines that start in the US and then involve a complex series of channels through The Netherlands, Poland, and eventually Ukraine.
"There's no doubt that in the current climate of supply chain shortages, fulfilling an urgent demand for 200 drones was a challenge, but the Draganfly team came up with ideas that allowed us to secure that every unit will be delivered to Ukraine by the end of summer," said Chell, confidently. "RUS has trusted us with this task, and we will not let them down."
When the conversation turned to the different challenges of being a public company in the current economic climate, Chell was candid and to the point.
"Valuations have come down significantly since last year—we have to accept that—but the market will find a balance, and we'll return to value and reward strong balance sheets and sound business models," Chell said reassuringly. "Our first funding rounds were basically to invest in R&D, and now we are focusing all our energy in maturing a solid, reliable product that can make a difference and create steady revenue streams."
The efforts to help Ukraine by the international community are commendable, and initiatives such as RSU with the help of Draganfly are one more testament that drones are here to stay and the day when we will have them in our daily lives is not that far away.