"The logistics industry is the leader of the pack when it comes to using drones."
That's according to a recent article in the American Journal of Transportation. The article describes how uncrewed technology has been embraced by companies involved in warehousing, port management, transportation, and other logistics-focused operations.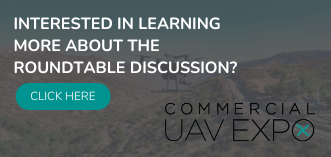 In recent years, major delivery and transportation firms like Walmart, Amazon, and UPS have begun incorporating drones to bring added value to their logistical operations. At the same time, companies that focus on adapting drones to facilities like warehouses and ports are gaining clients as they bring innovation to the field. Ware, Flytbase, and Verity are some of the leaders in this area, but many new companies are following their lead.
The use of drones is growing in the logistics world because companies have learned that uncrewed aircraft are ideal for performing a variety of functions around warehouses and ports. They have seen how the technology enables them to reduce costs, save time, increase their access to timely and accurate information, and keep people and assets safe.
In many of these environments, drones are used to keep track of inventory. Using people to count the number of packages, containers, and crates in a single place (or in multiple places) is slow, time-consuming, and not always precise. With drones, inventory evaluations can be conducted quickly, accurately, and more frequently.
Drones are also helpful for inspections and security. Flying a drone around a warehouse or port on a regular basis can give operators a detailed, up-to-the-minute look at their assets in a way that simply isn't possible using human inspectors and security personnel.
What's more, delivery drones are increasingly deployed to bring efficiencies to port and warehouse operations. In many cases, drones are used to move goods and supplies around or within a given facility. The process is efficient, quiet, environmentally friendly, and—if used in an indoor space—not always subject to government flying regulations.
The work of Unifly, an unmanned traffic management (UTM) software company, well demonstrates the value of drones for logistics applications. The company was founded in 2015 to expand the use of UTM software developed by air traffic controllers.
According to Jürgen Verstaen, Founder and Chief Business Development Officer at Unifly, "this software is rolled out on a national and regional scale in places like ports to integrate drone operations in the aeronautical ecosystem. The UTM solution fully in line with the European U-space framework and adaptable for outside Europe."
He explained that the UTM software platform "helps port authorities in following up drone operations and have a situational awareness of what is happening in their area of responsibility. It connects the entire port environment to one solution to make drone flights easy and transparent according to regulations and airspace limitations."
Deployment of Unifly's UTM solution in the Port of Antwerp-Bruges, Verstaen said, "is a perfect example of integration on all levels with all stakeholders. Here, it is used as a blueprint and investigated by several agencies in how to implement UTM operationally in what we call 'critical infrastructures.'"
Moreover, he said, "the data is much faster acquired, which helps the different stakeholders a lot. Indirectly is has an influence on nature as well. They can track down potential risks much faster and take the necessary measures that are connected to the UTM solution, all by using drones."
For Verstaen and other AAM experts, the successes of uncrewed technologies in logistics operations could point the way to greater adoption across industries. "Ports are seen as the early adopters, and this technology is for sure an enabler in this new unmanned ecosystem," he stated. "The business cases with drones in a port environment are limitless and can bring a higher safety to people working at ports. It also brings a big advantage on time, and, as we all know, 'time is money.'"
Despite the many advantages, Verstaen sees some obstacles standing in the way of full adoption. "The challenges that we might encounter include managing the diversity of stakeholders/customers and their internal processes," he said. "Also, the digitalization process is not happening in all industry sectors, and adding other technologies, like counter UAS and tracking systems, can bring challenges."
Commercial UAV Expo is organizing a closed-door, roundtable discussion for like-minded individuals to connect and discuss the use of uncrewed vehicles at ports and warehouses. Interested in joining? Learn more and apply here.
Registration is now open - click here to register today.