Last year, at CES 2017, Yuneec announced the H520. This time around, the China-based drone manufacturer added three new drones and two new categories to its product range.
Considering the "best on show" award Yuneec's Typhoon H received back by various websites at CES 2016, which already equipped Intel's RealSense technology and a 4K camera, it's not that big of a surprise Yuneec decided to make an upgraded version of its 2015-released drone.
The Typhoon H Plus packs all of its predecessor's perks, including Intel's RealSense technology, while improving some of the features. The drone includes an all-new, larger, highly stable six rotor hex airframe, which helps to reduce noise by up to 40% from previous hex models, and to stable flights in winds up to 30mph. It also includes Yuneec's C23 20 MP camera, that captures video in 4K at 60 fps, improves low-light performance, and features an increased dynamic range compared to previous models. Yuneec also redesigned the Android-based ST16S controller, which includes a large, high brightness seven-inch integrated display, and HD 720p video downlink for real-time video reception.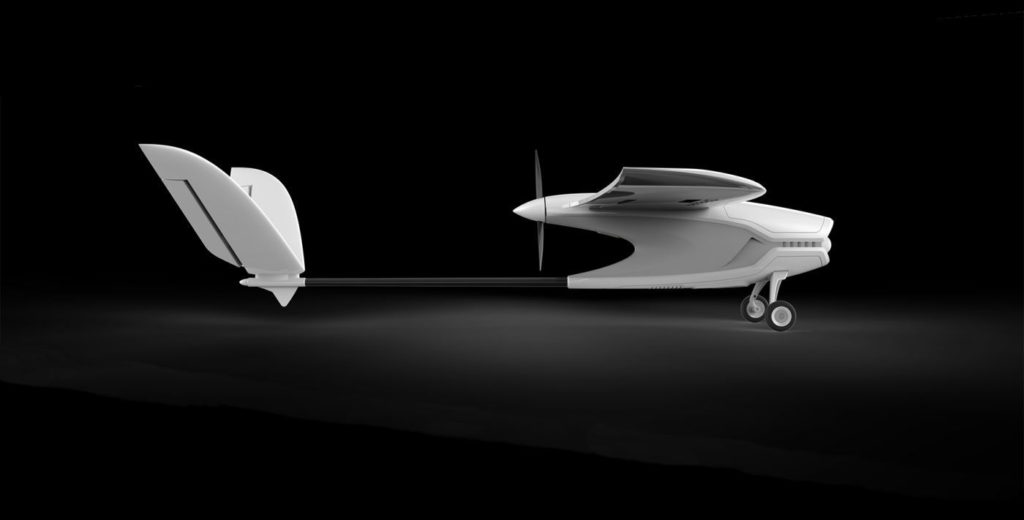 Yuneec plans on releasing the Typhoon H Plus in June 2018, starting at $1499 for the normal version, and $1799 with Intel RealSense and additional extras. Additionally, Yuneec announced the Firebird FPV and the HD Racer, the company's first fixed-wing, and racing drone, respectively.
Although designed mainly for racing, Yuneec also advertises the new HD Racer drone for people who want to learn how to pilot a drone. The drone fits in the palm of your hand and features built-in flight stabilization, protected blades, durable construction to help flying indoors, as well as different flight modes. It also comes with a "Flip-Up" mode, which automatically uprights the downed HD Racer to maximize flying and minimize downtime.
The HD Racer will release in the second half of 2018, and will cost $179.99.
The Firebird FPV can fly for up to 30 minutes, and provides a First Person View experience, allowing users to fly "as if they were in the cockpit of a real airplane". The drone features diverse GPS functions such as Return Home, Auto Landing, Geo Fence, and Safety Floor, which prevents the airplane from descending below the minimum altitude to avoid crashes. Unfortunately, it only flies up to a 500 meters range, but Yuneec doesn't recommend using the drone for commercial uses because it isn't prepared to hold any type of payload - so it's basically just a consumer product. However, it may open the door for future Yuneec products that are designed to fit a specific commercial purpose.
With a price ranging from $599 to $699, Yuneec plans to release the fixed-wing drone in Spring 2018.