The number one requirement to add unmanned aerial vehicles (UAVs) and eventually urban air mobility (UAM) platforms to the skies is the ability of these non-traditional aircraft to use controlled airspace without depending on existing air traffic control (ATC). In order to do that, these aircraft will have to depend on some sort of autonomous system that for now, we are calling UTM or UAS traffic management.
In 2019 the Federal Aviation Administration (FAA) established the UTM Pilot Program, or UPP, with the primary goal of developing, demonstrating, and providing enterprise services that will support the implementation of initial UTM operations using a cloud service infrastructure. These enterprise services have to be designed to support the sharing of information that would promote cooperative separation and situational awareness between aircraft.
UPP was implemented in two phases, Phase I was launched and completed in 2019 and Phase II began in early 2020 and ended on November 17.
ANRA Technologies was a key participant in Phase II in which the FAA and the National Aeronautics and Space Administration (NASA) conducted extensive testing for large-scale UTM and Remote ID for BVLOS and dense UAV operations. Commercial UAV News had an opportunity to connect with ANRA Technologies CEO, Amit Ganjoo, for an exclusive conversation about their participation in UPP Phase II, their products, and the path forward.
"The UPP program allowed the regulators and its industrial partners to cooperate in the creation of a proof of concept for UTM capabilities and, through live demonstrations and real-life flights, the testing of a viable UTM system," said Amit. "ANRA was one of only two UAS Service Suppliers powering these demonstrations at both test sites."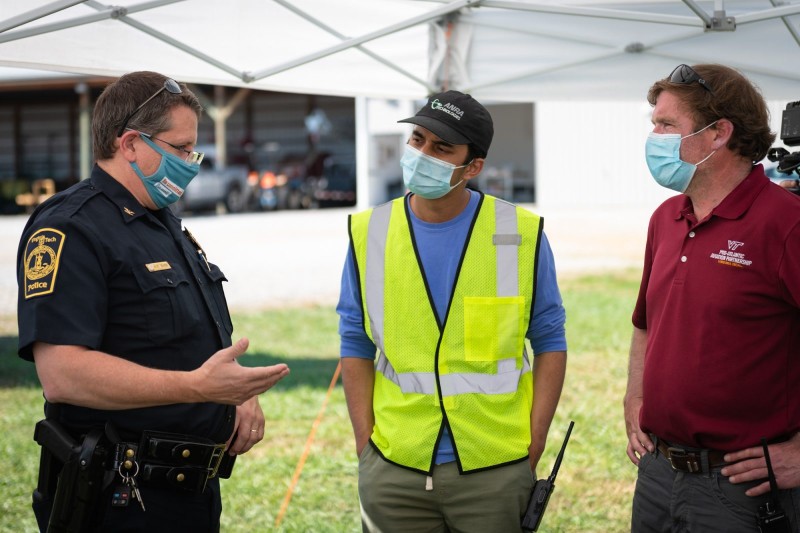 When asked about the technology that ANRA brought to the UPP Phase II program, Amit elaborated on their products and services.
"We provide operators with an off the shelf, field-proven MissionManager™ operational platform which is fully functional and compliant with FAA and other applicable regulations for drone flight management and their mobile applications," he explained. "This includes flight planning, airspace management, data analytics, compliance, drone management, resource management, maintenance information and much more."
This technology is key when enabling UTM to monitor and make decisions about air traffic with minimal human intervention, if any. This independence from conventional ATC will allow for flights beyond visual line of sight (BVLOS) and enable automatic remote identification (RID) of every flying aircraft in the NAS.
Finally, we asked Amit about the future.
"The next step is to take the results from UPP Phases I and II and inform stakeholders, enabling the deployment of enterprise capabilities (including RID services)," he said. "The lessons learned from UPP will support the ongoing development of policy and technology advancement efforts toward enabling BVLOS operations."
With programs like the UPP and the Integration Pilot Program (IPP) the FAA, NASA, industry and academia are all working in concert to advance the cause for a safe integration of manned and unmanned aircraft in controlled airspace.