With the start of InterDrone 2018, Parrot unveiled two new drone solutions to help "professionals work more efficiently, cut costs, reduce worker risk and make better decisions". The eBee X and the ANAFI Work are both designed to make drone operations easier for a variety of commercial operators.
The eBee X
Suited for surveying and construction companies, quarry and mine operators, agronomists and forestry engineers and more, the
senseFly
fixed-wing eBee X is prepared to boost the quality, efficiency and safety of geospatial professionals' data collection. By flying for up to 90 minutes, the drone is capable of mapping up to 500 ha at around 400 ft altitude, and achieve down to 3 cm accuracy without ground control points (GCP).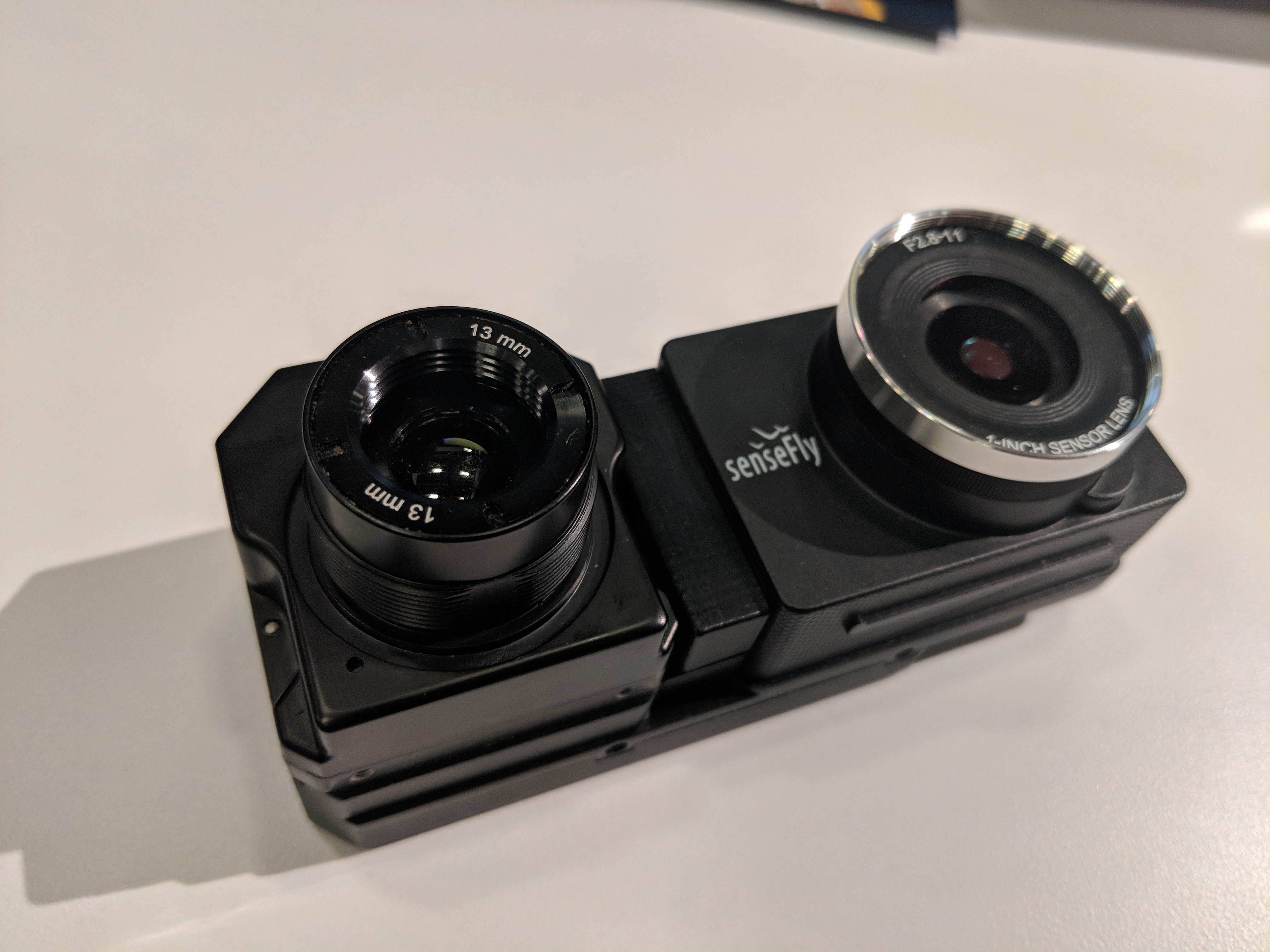 "These are designs that are building on 10 years of experience and insight," said Jean Thomas Celette, CSO senseFly. "Our customers wanted to simplify numerous operations while also opening up new opportunities, and that's what we've provided with this modular design that increases the flight time while also giving them 3 new sensors."
The eBee X is compatible with Parrot's previous cameras - the Sequoia+ multispectral, the senseFly S.O.D.A., and senseFly Corridor -, but it also includes a range of new camera options. The senseFly S.O.D.A. 3D is for digital 3D reconstructions in vertically-focused environments, which changes orientation during the flight to take three photos instead of one per pass, resulting in a 156º field-of-view image. The senseFly Aeria X is designed for mapping, featuring a DSLR-like image quality, and Smart Exposure technology to provide "outstanding image detail and clarity, in virtually all light conditions". Finally, the dual-camera thermal mapping rig, senseFly Duet T, is designed to create geo-accurate thermal maps and digital surface models quickly and easily.
Rugged and reliable to work in every site, the drone also features a new Steep Landing technology, enabling you to map complex sites in space-restricted locations."The opportunities opened up by these new sensors is simply incredible," Celette told Commercial UAV News, "Users are going to be able to keep their drones in the air that much longer and gather the information they've always wanted to capture."The eBee X is available now, and includes senseFly's eMotion flight planning and data management software.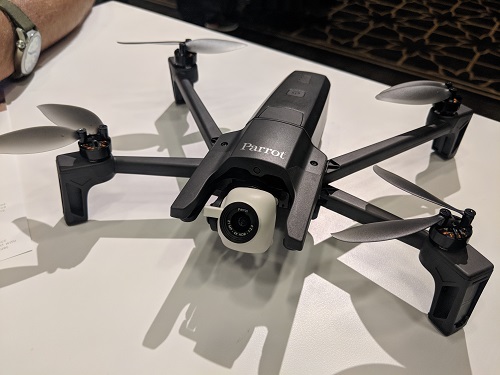 ANAFI Work
Ideal for construction monitoring, surveillance, public safety and video production tasks, the ANAFI Work is an ultra-compact, lightweight (0.7 lb), foldable drone that flies for 25 minutes per battery (four batteries included with the drone), withstands wind of up to 31 mi per hour, and maintains a strong radio connection, thanks to four dual-band antennas embedded in the drone."With ANAFI Work, we are bringing an easy-to-use yet advanced flying imaging system to the professional market," said Gilles Labossière, the Executive Vice President and COO of Parrot Group. "With this compact, high-performance 4K drone in their toolkit, professionals can gain a very real efficiency and safety boost, achieving accurate aerial insights with ease".Equipped with a 4K HDR video, 21 MP high-resolution, three-axis stabilization system camera, the ANAFI Work shoots ultra-smooth videos and takes steady photos. Its controllable +/-90° tilt camera allows professionals to inspect under structures such as balconies or bridges with the Zenith view (+90°) and roofs with the Nadir view (-90°). The camera also features a lossless zoom of 1.4x in 4K, 2.8x in full HD (1080p), and up to 3x standard digital zoom."It's designed to allow users to get started and figure out where and how it can make sense for someone's workflow," Celette said.With the compatible FreeFlight 6 mobile app, pilots can fly manually and take images of all types of infrastructure, or fly autonomously with the app's pre-integrated piloting modes: Touch&Fly, POI (Point of Interest), and Flight Plan. The drone also integrates a Geofence system to define and limit the drone's maximum height and distance, and a Smart Return to Home, to return to its initial take-off position with the single push of a button.Priced at $1,099 (excluding sales tax) with pre-sale available now.