In our incessant and never-stop quest for alternatives to the current lithium-ion technology to power unmanned vehicles, especially multi-copters, one company caught our attention over a year ago: Impossible Aerospace.
At the time, in late 2017, we had a fascinating conversation with its founder and CEO, Spencer Gore, but the company was in the process of raising funds and its website was in 'stealth' mode so we agreed to a formal interview once they were ready to emerge from anonymity. That conversation took place last week when Spencer, a former member of the battery engineering team at Tesla, called me with the good news.He opened the conversation with a very and brief message about the last 12 months and the days ahead.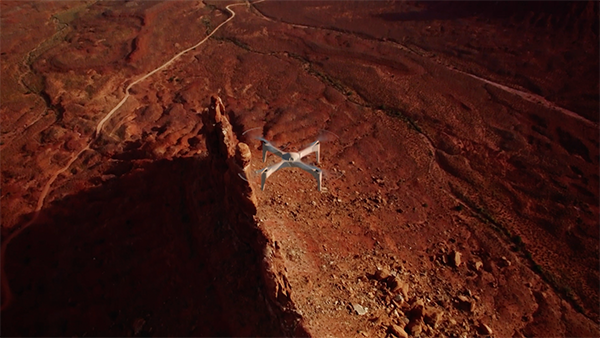 Spencer
– Impossible Aerospace came out of stealth mode on Monday, September 10. As I told you over a year ago, we are aiming at upending the status quo of unmanned aviation with a long-range electric aircraft; we have raised over $11 million in funding over the past two years and our first prototype, the US-1, is an electric commercial-grade drone with a flight time of up to two hours and is ready for production. We're on a mission to assemble the highest performance aircraft possible with electric propulsion. We're headquartered in Sunnyvale, California where we design, assemble and support all our products.
Juan – There are a lot of companies, startups and well established alike that are claiming revolutionary technology. What makes your approach different?Spencer
– We are not building drones and we don't waste any space or weight on the structure of the aircraft, we are building flying batteries. Every ounce of weight in our UAVs is dedicated to generating power. The battery life of the US-1 outperforms the approximate 25-minute single-charge flight time of other drones available today and brings it to parity with gasoline-fueled systems. In a nutshell, the US-1 is the first aircraft designed properly from the ground up to be electric, using existing battery cells without compromise. We are convinced that this is how electric aircraft must be designed and built from now on if they are to compete with conventional designs and displace petroleum fuels in aviation.
 Juan – In other words, the drone is the battery, correct?Spencer
– Yes! The US-1 is the first aircraft conceived with a "battery-first approach," and this is paramount to increase power generation way beyond the current state of affairs of conventionally fueled incumbents.
Juan – Tell me a little bit about how you came up with the idea and how your experience at Tesla helped you with this novel approach.Spencer
– Designing batteries for cars and airplanes is very different. In cars, weight is just one of the factors but in aircraft it's 'The Factor.' The US-1 started as a concept by a group of friends, including motor and battery experts from Tesla, SpaceX and other leading companies and then developed into a feasible prototype which took years of development by a team of world-class engineers. We thought from the beginning 'it's all about weight.'
Juan – When are you planning to start selling the US-1?Spencer
– We've already sold our first units, equipped with optical and thermal sensors, to firefighters, police departments, and search and rescue teams across the U.S.
 Juan – Can you elaborate on the source of your funding?Spencer
- The most recent $9.4 million Series A funding was led by Bessemer Venture Partners and brings the total amount raised by our company to over $11 million. Returning investor Eclipse Ventures and new investor Airbus Ventures also participated in the latest round of funding. David Cowan of Bessemer Venture Partners and Greg Reichow of Eclipse Ventures will join the company's Board of Directors as the company scales production for the US-1 and develops new future products.
Juan – How about your manufacturing facilities? Where will Impossible Aerospace be based?Spencer
- Given the growing concern over privacy and national security issues, we can confirm that every US-1 will be engineered and assembled entirely in the United States. Government and private customers alike are actively seeking domestic alternatives to internationally-developed aerospace technology, which drives momentum and demand for the US-1.Juan – Will you be attending
Commercial UAV Expo
in Las Vegas in early October?
Spencer
– Of course! And we'll be s
howing the US-1
and for the first time will be able to elaborate on the detailed specifications. 
We look forward to our encounter with Spencer and his flying battery in Las Vegas.