When we think about unmanned system maintenance, the image of a technician bending over a drone with their tools probably comes to mind—and that is definitely part of the equation—but a lot goes into determining when and why a drone needs to go in for maintenance. Because a drone that is out of order or broken can't make money, the goal is to use maintenance as a means to avoid drone failure. Because this industry is still new and new aircraft are being developed all the time, there is a lot that goes into figuring out what needs to be done to stay on top of these maintenance cycles, especially as drones become bigger and conduct more advanced missions. This overlooked segment of the pipeline is just as important as the maintenance technicians doing the work, and it is just the thing that Robotic Skies is looking to draw attention to and improve with their maintenance technology stack.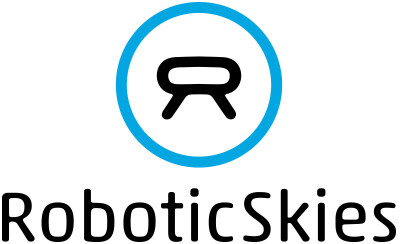 Robotic Skies has locations in 50 countries around the globe with over 225 local service stations that draw on the aviation expertise of local aircraft maintenance technicians to support the needs of the unmanned aviation industry. In order to guarantee continuity of service, scalability, and replicability, all of their procedures and data are baked into their comprehensive technology stack, which includes multiple user interfaces (portals) for operators, technical account managers, and service centers.
"Our underlying mission is to digitize UAS maintenance infrastructure," Brad Hayden, Founder and CEO of Robotic Skies, told Commercial UAV News. "Our technology stack really drives the entire workflow and keeps it all running. By taking aircraft grade processes and procedures and layering them into our tech stack, we can ensure replicability throughout all repair processes no matter where they are being done in the world. Our technicians are using the same procedures and capturing the same data, which better assures quality. This is what aviation maintenance is all about—predictability. It's all a really carefully orchestrated dance to bring a lot of order to what could potentially be a very chaotic environment."
The value of having a well-organized system supporting the care and maintenance of your platforms cannot be understated. Once a drone suffers a catastrophic failure, the damage or injury to the drone, to property, or even people has already happened. The goal is to get ahead of this by understanding what needs to be replaced and when to avoid potentially costly and dangerous accidents. This requires dialed in knowledge of the systems that go into your drone and developing a comprehensive maintenance schedule. Robotic Skies has been doing just that for seven years, and each drone that comes into their system provides them with more data and understanding of the systems and their maintenance needs.
In turn, they are using the data they collect to build out AI and machine learning algorithms to improve the efficiency and effectiveness of their maintenance pipeline.
"We see the potential of predictive analytics and predictive maintenance procedures, we can't do that without AI and machine learning," explained Hayden. "As we work on these systems, we're capturing data, which we can then feed back to the OEMs and the industry at large to improve how systems are made and operated. This is going to be a huge component of the solution we are building. Once we are done, we will be able to provide AI solutions for the entire industry so that whenever an aircraft comes in for a routine inspection or regularly scheduled maintenance procedure, we can determine whether or not a part really needs replacement, whether we need to shorten or lengthen a part's replacement cycle, the types of failure modes that are coming out of the aircraft, and more."
The results provided by AI and machine learning will continue to feed our understanding of aircraft maintenance needs, points of failure, safety vulnerabilities, and more, which will not only help us keep our aircraft in the air but also build confidence in unmanned systems with regulatory bodies, insurance agencies, and the public.
Being able to drilldown into the maintenance needs of these aircraft is only going to become more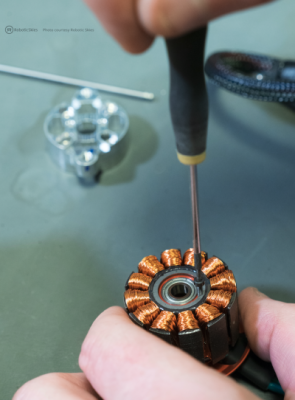 important as more manufacturers seek type certification. Being able to provide an in-depth plan on how maintenance and service will be conducted to maintain airworthiness is a requirement for certification with the FAA, and it is exactly what Robotic Skies has been preparing for since it was founded.
"When you start to go through the type certification process, it is a requirement that you provide instructions for continued air worthiness," stated Hayden. "We can help implement those formalized maintenance programs that meet and exceed the requirements put forth by the FAA. Regulation is not something to be afraid of, it is something to be managed, conformed to, and then used to a competitive advantage. We offer our customers a turnkey solution to support them in meeting the regulatory requirements for maintenance procedures so that they can focus on everything else—designing, building, selling, and operating their systems. We see maintenance procedures as an important element to move the industry forward. Complex operations, autonomous flight, drone delivery, and air cargo are all going to rely upon these safety cases."
Whether you are a manufacturer looking for type certification or waiver or an operator looking to maintain your fleet, being able to leverage the expertise of an interconnected, digitized maintenance service like what is provided by Robotic Skies can help you stay one step ahead of costly and time-consuming failures, while building confidence in your product with stakeholders and ensuring the successful future of the industry as a whole.
To learn more about Robotic Skies visit their website here.