The last 12 months have seen amazing advances in alternative ways to power commercial drones. Currently, most electric multi-copters have an average TITA (time in the air) of 25 minutes, depending on the number of rotors. This has been the industry standard for years and the battery industry is in no hurry to improve the power/weight ratio of their lithium-ion technology.
However, the closer we get to a Part 107 expansion to include flights beyond visual line of sight (BVLOS), the more important TITA becomes. That means new developments and announcements from alternative sources of power, especially hydrogen fuel cells, are especially critical. The main benefit of these fuel cells is better defined as the ratio of the energy stored in the solution per unit of weight (Wh/kg). Compared to the commonly-used lithium battery, this Wh/kg ratio is 2 to 5 times higher, providing an electric load of 2 to 5 times more autonomy in the air.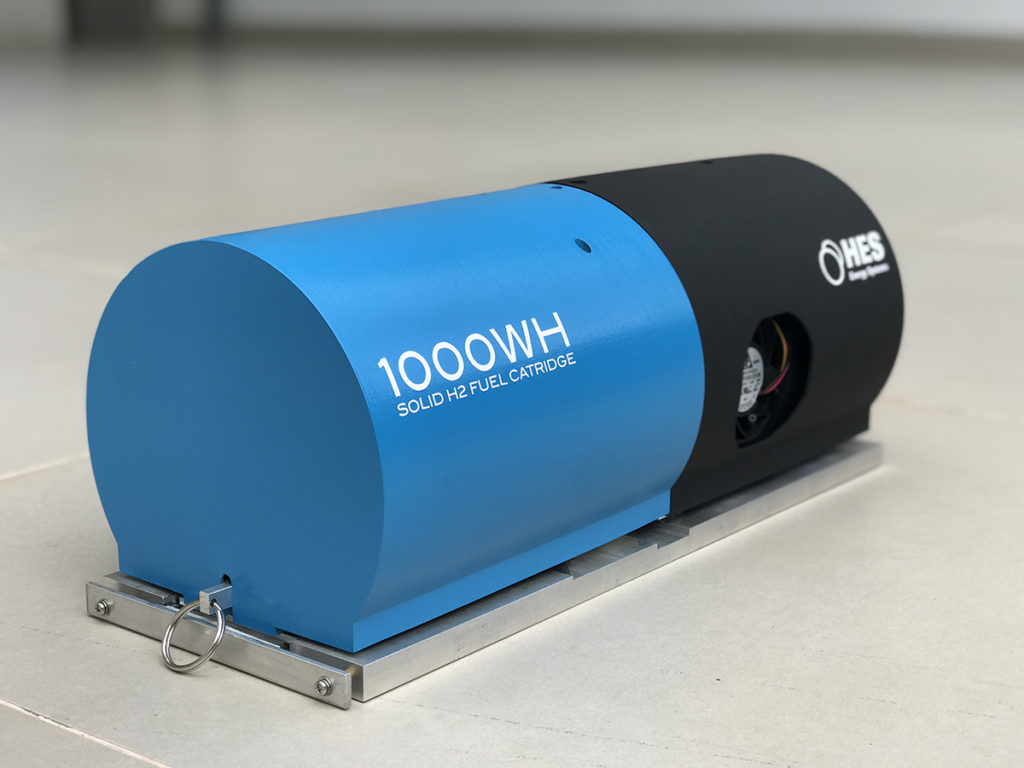 That's what makes the recent announcement from
HES Energy Systems
so notable and exciting. Based in Singapore, the company recently announced that they now manufacture the world's smallest and lightest hydrogen fuel cell for drones. Commercial UAV News reached out to Taras Wankewycz, CEO of HES Energy Systems for an exclusive interview on the announcement.
Juan
: What can you tell us about this small hydrogen fuel cell?
Taras
: HES solution is very simple; there are no condensers, no compressors, and no other ancillary equipment to make the system work, which thus reduces weight and size. We in fact have the smallest and lightest fuel cell, for the power delivered or energy stored. We have built a realistic product strategy based on proven technology incentives and real-world observations. Our team focuses on making the ultimate powering machines for drones, UAVs, remote sensors, field robots, high-end portable devices, and ultra-light aviation systems.
Juan
: Can you provide some examples on your claim?
Taras
: We powered the world's first hydrogen electric UAV under the initiative of a Calstate student team backed by NASA. That same team later teamed up with Oklahoma State University, and set a new
FAI World Record
for distance for a less than 5kg UAV. The drone flew 170km and on landing, it still had 350km worth of remaining hydrogen energy in the tank. This got the attention of the Aerospace sector, namely the military drone industry.
Juan
: What are your plans to enter the commercial market?
Taras
: We have been developing and integrating high performance and ultra-light electric power systems for UAVs and drones worldwide. With our unique and advanced expertise in R&D for the Defense industry, we are now deploying our technology for commercial applications. We offer a wide range of products and configurations, giving various possibilities for UAV and drone manufacturers to opt for the most suitable and best-in-class power systems based on field operations constraints and requirements.
Juan
: What can you tell us about the products that are available to the commercial market today?
Taras
: Our
Aeropack Series comprises
three distinct alternatives, the Aeropack-G, Aeropack-S and Aeropack-L, for drone manufacturers looking to integrate these light power units into their UAVs. There's also the Aerostak series with three light systems, the A250, A500 and A1000 for more advanced applications. In a nutshell, we are tying our HES product offering with carefully selected complementary components and parts to help customers build complete solutions that are the lightest possible.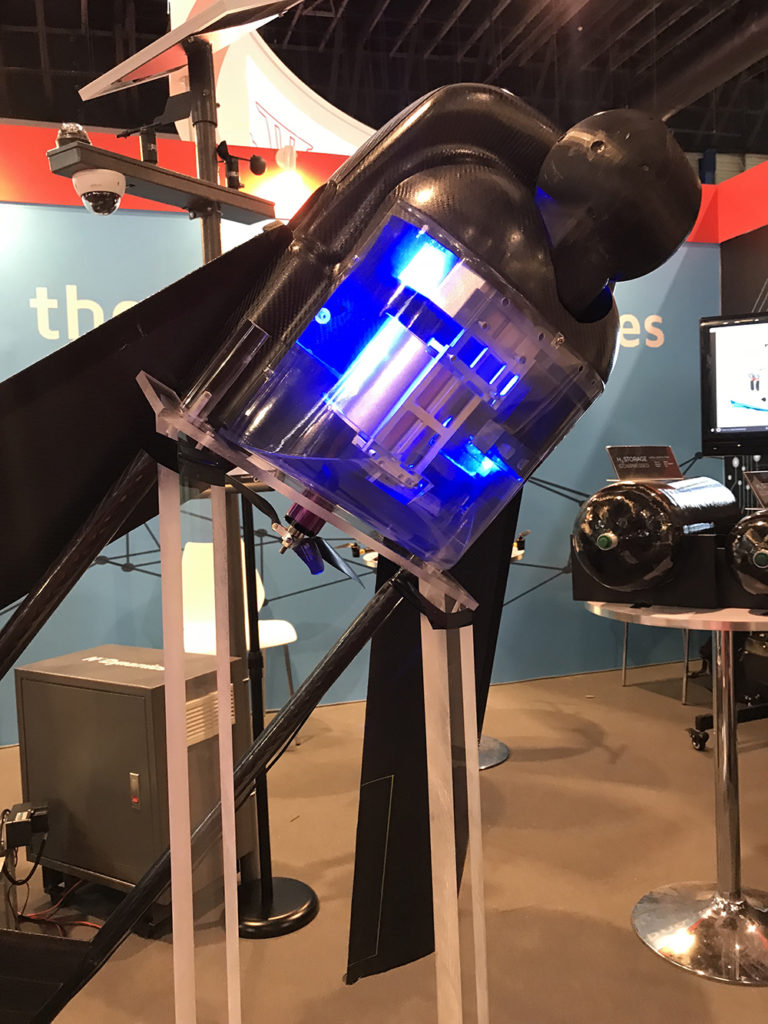 Juan
: What are your target markets?
Taras
: The types of applications and commercial markets that are relevant to HES are weight-sensitive applications that require longer time in the air to complete its mission. Our markets include fixed wing and VTOL wing UAVs mostly and portable power systems for modern soldiers. Markets have been mostly military and now shifting to civilian as we begin to develop our own robotics and UAV products that integrate our hydrogen technology.
Juan
: Any particular reason why HES is based in Singapore?
Taras
: Our presence in Singapore is the result of my own evolution in Asia Pacific which started in China. Given the sensitive nature of our developments with customers around the world, we based our developments in Singapore given its stronger IP protection laws. We are partnered with Nanyang Technology University (Energy Research Institute or ERIAN), and have built a hydrogen lab at Cleantech Two, the Cleantech cluster set up by JTC.
Juan
: Tell us about your plans for the future. What are your expansion plans?
Taras
: We have opened operations in Europe (Paris, France), as a new subsidiary under our Singapore holdings. Our European operation handles sales & marketing as well as technical support for our regional customers. As part of the Singapore-France year of Innovation, we have also partnered with a number of small French companies that support our go-to-market in this field. We have also opened a company in Austin, Texas during 2017 and plan to expand operations gradually, in line with our commercial progress. In the near future we expect to see a number of new hydrogen UAVs be announced in the region and beyond, all of which are powered by HES. The goal for us is also to begin implementing the technology in larger aircraft, potentially passenger aircraft starting with small aerial taxis.When established hydrogen fuel cell manufacturers such as HES dedicate so much R&D at reducing weight and increase power output of their products, it is just a matter of time before drone manufacturers will have a plethora of commercially available alternatives to increase the flight duration available to their UAVs.