With some 900 facilities under management, the Building Services Section of the Minnesota Department of Transportation (MnDOT) has a difficult job overseeing repairs, renovations, and expansions. To do the job right, the department's architects, engineers, and specialists need timely, high-quality data on the condition of their assets. Unfortunately, the data collection process is expensive, time-consuming, and sometimes dangerous.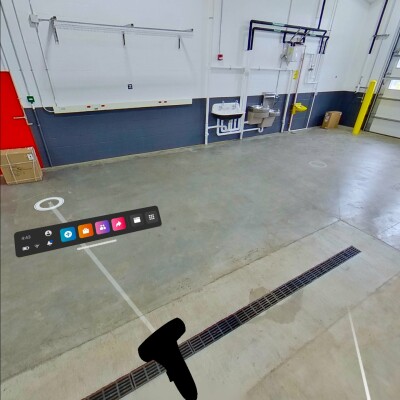 To improve the process, MnDOT partnered with Collins Engineers to test a new technique centered on reality modeling based on data collection with drones, lidar, and 360 cameras. Results of initial testing indicate that the new approach could enable the department to collect and analyze large amounts of data in a way that is more accurate, comprehensive, and safe, as well as less expensive.
According to Barritt Lovelace, Director of UAS/AI/Reality Modeling at Collins, the project stemmed from previous work his firm had done inspecting bridges for the state. "The MnDOT building group staff looked at previous research projects we'd done and said, 'this works well on bridges, and it would probably work as well or maybe even better on our building sites,'" Lovelace said. "So, they so got in touch with me, and we figured out a game plan for doing a research project specific to buildings."
That game plan centered on "reality modeling," a technique in which aerial imagery or photographs are processed into 3D models. The models are based on images captured through 360-degree scanning using high-definition cameras mounted on drones. With post-processing software, asset management staff can model and analyze an entire building, inside and out.
"Using this technique, we can look at the overall condition of the building, as well as the configuration and how it differs maybe from the plans that were originally done," Lovelace explained. "We're looking for any kind of deficiencies or areas that may have deteriorated."
Drone-based inspections and reality modeling let inspectors look beyond the building itself to get a fuller picture. "With these techniques, we can evaluate not just the building but its site: the landscape, the drainage, the roads, and the parking lots," Lovelace stated. "Also, we can collect a lot of data from the inside, including mechanical systems, doors, and much more."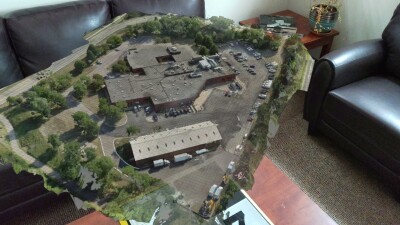 Once the data is captured, it is turned into a 3D model that lets engineers, architects, and others explore the building without ever stepping foot on the site. "You can sort of be transported to the inside of the building in a digital way and view the mechanicals of the building," said Lovelace. "In the past, you had to actually go to the site or just look at individual pictures."
The initial research project, which involved seven MnDOT buildings, was a success. Lovelace, who served as principal investigator, reported that the project team found that using scanning, imaging, and uncrewed technologies to inspect buildings resulted in improvements in the quality and quantity of data collected. Moreover, the project showed how inspections can be done in way to reduce personnel commitments and cuts time-on-site. Overall, the project pointed to cost-savings and a greater ability to share and use information.
Lovelace is optimistic that reality modeling with drones can be expanded and adapted to improve the quality of building inspections in Minnesota and beyond. "Once people use this technology, they don't want to go back to the old way because they have so much information at their fingertips," he asserted. "It's very difficult to go back to how we did it before."