There's a significant overlap between autonomous drones and driverless cars, as both industries are trying to release unmanned vehicles into environments where humans will be interacting with unsupervised machines and we are asking the later to avoid collisions with the former. This overlap is one of the truly fascinating trends in the industry and provides us with a preview of what it will mean to safety integrate autonomous devices into established ecosystems like the national airspace system as well as the streets and roads that countless cars drive on every day.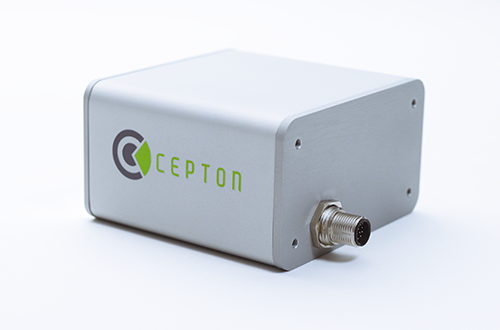 One company at the forefront of this race to safety in both industries is
Cepton Technologies
, a Silicon Valley-based firm developing LiDAR applications for autonomous cars and small drones, along with industrial and mapping applications. Their
SORA 200 product
is a long-range, high-resolution and low-cost 3D LiDAR sensor for mapping with UAVs, but we wanted to learn more about how the product is and will make an impact on the market. That's why we sat down for a one-on-one with Wei Wei, Senior Director of Business Development of Cepton at the
Commercial UAV Expo
in Las Vegas."Our goal is to build low cost, low weight LiDAR sensors for a variety of industries, including UAVs and driverless cars, "Wei told Commercial UAV News. "Most of our competitors are legacy companies that are trying to adapt their bulky and expensive technology to the small drone market. Our approach is radically different since we're starting from scratch and creating 3D images in real time, thus allowing the vehicles to have a perfect 360
o
view of their surroundings. Our patented Micro Motion Technology or MMT allows us the flexibility to achieve these goals."When pressed for specifics, Wei was able to pinpoint their market objectives."For over a year we've been providing the market with a sensor weighing 500 grams (17 oz) with a range of 400 ft for under $10,000," Wei continued. "We also provide the SORA evaluation kit in the low thousands with the price reduction in volume, and our goal is to keep lowering costs and weight and continue expanding the range."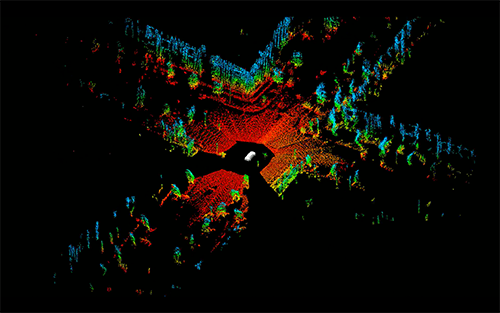 Reviewing Cepton's products and reading their material we found that they also dedicate some of the R&D efforts to create and improve specialized LiDARs for mapping, so we inquired about the specific inroads into that niche market."The SORA 200 delivers long-range, high-resolution and low-cost mapping capabilities to aerial or ground-based vehicles," Wei said. "At 550 grams, the SORA 200 can be deployed in situations where payload weight matters. Its light weight enables UAVs to fly longer trips. With scanning range of 200 meters, the SORA 200 allows UAVs to scan at higher altitudes, avoid obstacles and cover more ground. At a 200-hertz frame rate, UAVs equipped with the SORA 200 can operate faster while maintaining high-density map data acquisition, suitable for a wide variety of UAVs including fixed-wing and quadcopters."These capabilities are powerful and flexible, which is part of the reason that the overlap between autonomous drone and driverless car technologies is as significant as it is. It's something that will only become more pronounced as the technology is further developed."Everything that we are learning from the automotive industry in allowing cars to navigate using a real 3D image of its entire surroundings, we are applying to unmanned aerial vehicles," Wei said. "The synergies we are uncovering show us that both industries have more issues in common than originally thought."With dramatic reductions in weight and using the lessons learned from driverless cars, Cepton is certainly well positioned to have a positive impact in the future integration of both unmanned platforms into their respective environments. Learn more about the
SORA 200 here.