We have become a complex, digitally interconnected global community, with vast networks of businesses and people connecting daily all over the globe. Despite it being easier than ever to communicate with each other on a global scale, society is still hindered by the restraints of physical distance. It is even more challenging with increasing urbanization, growing global populations, aging infrastructures, and the explosion of ecommerce. This is why commercial UAV companies are beginning to step up with a series of solutions to make travel easier, faster, and safer.
With the advent of UAVs, we are looking at a paradigm shift away from the traditional ways humanity has gone about travel and transportation. One of the companies leading the way in shaping the safe introduction of the next generation of air vehicles is Boeing. In 2018, the aerospace company formed Boeing NeXt, an organization that is laying the foundation for a next-generation mobility ecosystem in which autonomous and piloted vehicles can safely coexist. Boeing believes there is a demand for safe, innovative, sustainable, and accessible modes of transportation that current and future UAV technology is best positioned to pioneer.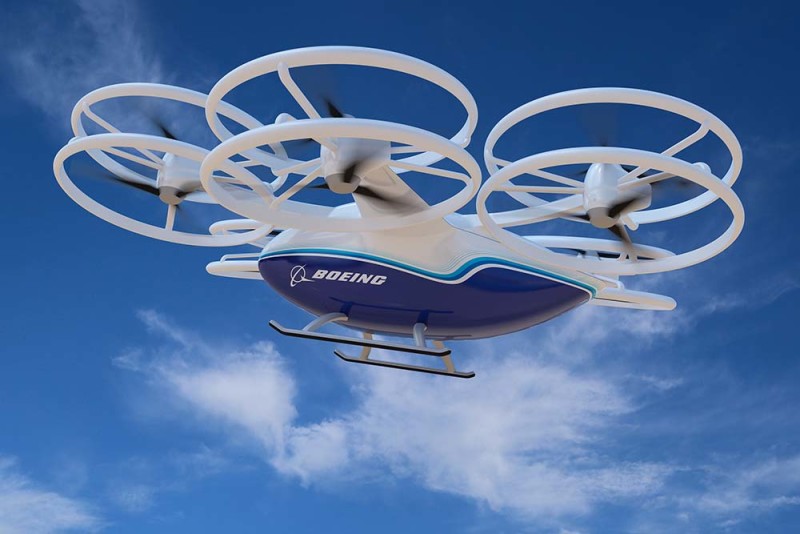 Some of the prototypes Boeing NeXt has been researching and developing include the Cargo Air Vehicle, the Passenger Air Vehicle, and the Cora (developed by their partner, Kitty Hawk Corporation). All three vehicles are electric vertical takeoff and landing (eVTOL) UAVs. The Cargo Air Vehicle is designed to carry a payload up to 500 pounds (226.80 kilograms) and is undergoing flight testing. The Passenger Air Vehicle is in the testing phase as well, and is experimenting with flight ranges of up to 50 miles (80.47 kilometers). Cora is a two-passenger air vehicle equipped with self-piloting software. Earlier this year, Boeing formed a strategic partnership with Kitty Hawk to advance the development of the Cora. That team is already working with regulatory bodies in New Zealand to make passenger UAM a reality. Although these are promising models of what the future of UAVs could potentially look like, advancing these prototypes out of the testing phase is only the beginning in developing fully automated urban air mobility (UAM).
Once these eVTOL UAVs have advanced out of the testing phase, they will not only have to safely integrate into an already populated airspace, but they will also have to fly in novel urban and rural environments that pose unique challenges. Orchestrating this kind of complex strategy is going to require enterprise-level collaboration with lawmakers, regulators, and other stakeholders who are defining this new mobility ecosystem to determine the best operational model for safe and successful operations. This is why Boeing has also partnered with SparkCognition to form SkyGrid—an airspace management software platform designed for urban aerial mobility. SkyGrid leverages its AI, blockchain, security, and aviation expertise to enable UAVs to fly within global airspace safely and securely with agility. Software like this is an important step toward enabling the integration of autonomous air vehicles into global airspace.
"Introducing large numbers of autonomous air vehicles to an air traffic management system that never anticipated this level of disruption requires creative thinking, problem solving, and innovation," the Flight Path for the Future of Mobility: Boeing NeXt whitepaper states. "Our overarching goal is to accelerate the transition from regulatory and operational accommodation of autonomous systems to advancement toward full airspace integration. As an enabler, UAM has the potential to dramatically improve the way people, goods, and ideas move around the world—but that potential hinges on building and maintaining public confidence in the system's safety. UAS regulations and airspace management are crucial for unlocking the potential of this disruptive market."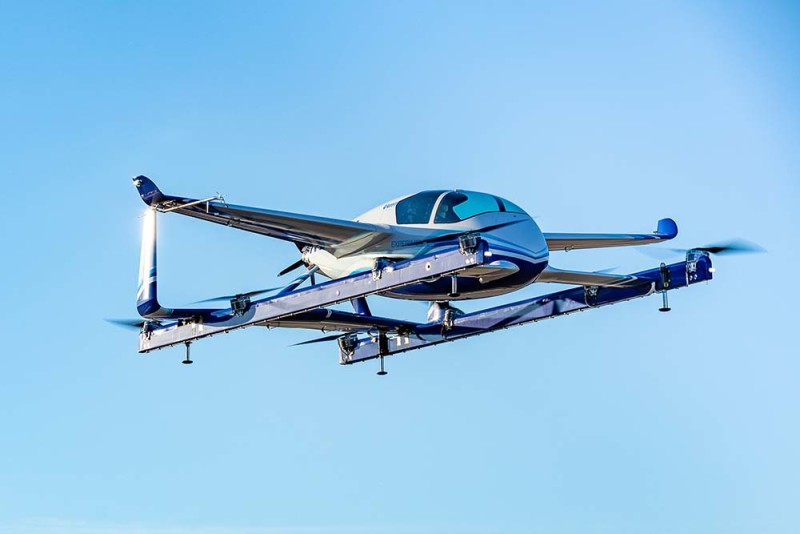 Although these changes won't happen overnight—even once regulations begin to pace with the technology, solutions will have to be developed, researched, rigorously tested, and proven effective in every possible scenario in order to ensure safe airspace operations—urban air mobility, like what is being developed by Boeing NeXt, is a promising solution to our current and future transportation challenges.
Boeing Next will be exhibiting at the Commercial UAV Expo, where the future mobility ecosystem the company is working to enable be showcased in countless ways. Learn more here.