In mid-July, Cape, a California-based drone software company that supplies U.S. law enforcement agencies, announced that it was "taking a stand" and would no longer develop software compatible with Chinese-built drones — mainly DJI — citing security concerns.
The announcement cited
an alert
issued by the U.S. Department of Homeland Security in May warning companies that Chinese-made drones may be sending sensitive flight data to their manufacturers in China, where it can be accessed by the government. While the report did not name specific Chinese companies, an industry analysis cited by CNN claims nearly 80 percent of the drones used in the US and Canada come from DJI, which is headquartered in Shenzhen, China."The United States government has strong concerns about any technology product that takes American data into the territory of an authoritarian state that permits its intelligence services to have unfettered access to that data or otherwise abuses that access," read the alert. "Those concerns apply with equal force to certain Chinese-made (unmanned aircraft systems)-connected devices capable of collecting and transferring potentially revealing data about their operations and the individuals and entities operating them, as China imposes unusually stringent obligations on its citizens to support national intelligence activities."Of course, this isn't the first time DJI has been targeted by a U.S. agency over security concerns — the U.S. Army
grounded all DJI drones in 2017
"due to increased awareness of cyber vulnerabilities associated with DJI products."Chinese technology in general has been subject to bans as of late with concerns over government surveillance. This week the Trump Administration released a rule that
restricts government agencies from doing business with Huawei
, the giant Chinese maker of telecommunications equipment and smartphones. This comes at a time when the U.S. and China are locked in an ongoing and continually escalating trade war.Statements from U.S. agencies on privacy and data security are beginning to leak down to consumers. According to Cape, client concerns are what drove them to issue a ban on Chinese hardware."The statements from different federal agencies have caused partners and prospective customers to have concerns," Chris Rittler, Cape's chief executive officer,
told Bloomberg
. "That's real."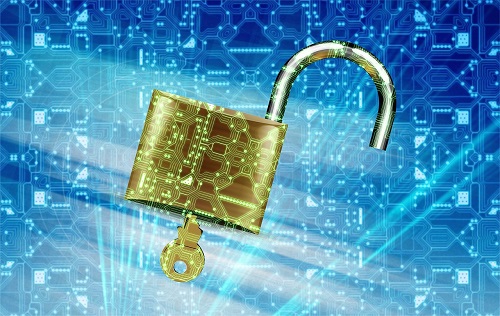 These conversations have evolved from changing consumer preferences to discussing an outright ban of foreign drones in the U.S."A ban of drones from overseas would be one surefire way to nip 70-80% of the rogue drone problems right in the bud," wrote Patrick Egan, an editor at
sUAS News
, in a recent post titled "
Should Foreign Drones Be Banned?
""Alternatively, maybe as a compromise, the Government should just reclassify any imported toy with more than two propellers and over 250 grams as an aircraft, registering and taxing accordingly," he continued. "Either of those hypotheticals would undoubtedly translate into a considerable drop in flights in and around airports, prisons, or cartel drug and human smuggling use at the border."While the case against foreign drones surely has supporters, increased regularity of these pieces have drawn defenders into the conversation as well.Skip Fredricks, a California-based drone cinematographer and flight instructor, has found himself becoming more involved in drone politics lately, speaking up against the rise of anti-Chinese sentiments and conspiracies in the industry."Some of the positions I've come across in the industry are just ridiculous," Fredricks told Commercial UAV News. "Everyone is suddenly concerned that the Chinese government is stealing their drone data. I have to say 'Hey, look — if you've got Alexa, Siri, a smart TV or even the latest home ice maker, you're giving data away to a company.' Does the Chinese government care about what's going on inside your home? No."Fredricks says he regularly sees people unknowingly leaning into American exceptionalism — focusing on data breaches and potential security issues involving foreign countries instead of addressing those same issues caused by domestic companies.Facebook is currently facing a lawsuit claiming it illegally
collected and stored the biometric data
of millions of users, Amazon is paying local law enforcement agencies across the country to stump for
its Ring video doorbell
and growing private surveillance network, but neither breach of privacy is sparking calls to ban America's favorite social media outlet or online retailer."The idea that foreign agencies need to spy using commercial products is absurd," says Fredricks. "There's no data to be gained from stealing drone data that isn't already being viewed in better quality via satellites."
DJI said as much themselves when
the company responded to the DHS alert
in May."Similar to the DHS, we encourage all government and critical infrastructure users to adopt security protocols that better protect their drone data. Contrary to what some parties may choose to believe, our customers' data is none of our business," wrote the company. "We are in the business of providing a reliable drone platform. We are not interested in capturing and charging users for their data or selling customer data for advertising. Our purpose is simple: to innovate powerful drone platform solutions that empower our end users so that they can accomplish their ambitions more efficiently and safely."The response was accompanied by a set of data security tips.While DHS has issued security alerts,
the U.S. Department of the Interior just completed a 15-month assessment
of the flight, payload and data management assurance performance of DJI Matrice 600 Pro and Mavic Pro drones equipped with Government Edition firmware and software.According to Fredricks, a ban of foreign drones would cause more harm than good, affecting the small businesses that have launched with the help of the technology."The consumer drone market has allowed thousands of people to launch small businesses," he said. "I see students coming through my classes all the time that are able to better themselves and launch businesses because of the quality and relative affordability of DJI drones.""If the U.S. military doesn't want to use foreign drones, sure, whatever," said Fredricks. "But they're a viable options for consumers. If the U.S. doesn't approve of DJI drones, maybe a U.S. company should develop a drone that's remotely as good."In today's world, data security and privacy needs to be on the forefront of your mind when online — whether you are uploading vacation photos to Facebook or transferring flight data from your drone to a desktop for viewing and analysis.We do have to be careful though to not fall into a pattern letting federal political battles and trade wars influence our business decisions and let fears of 'foreign spying' limit potential growth and technological advancement.Keep your private information close and protected, but know that U.S. advertisers are more interested in your information to try and sell you the latest drone upgrade than China is to steal government secrets.