It's been a few weeks now since Commercial UAV Expo Europe took place in Amsterdam, and we've seen session and video highlights that showcase some of what happened. Before I went to the event, I published a blog that laid out five things I was watching out for at the Expo. It's time to take a look at how those expectations lined up with reality.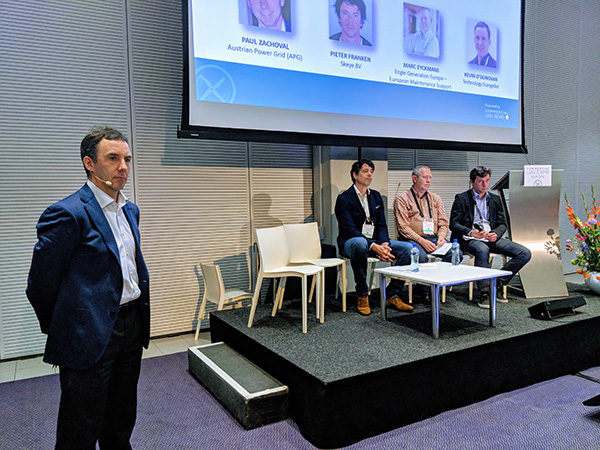 1. Maturity of the Drone Industry
The overarching theme of the event this year for me is that the Industry really is maturing. It's certainly moved on from the 'powerpoint' enthusiasm of the past few years that simply called out all the cool things commercial drones could do. That's been replaced with a healthy dose of realism detailing what is commercially & operationally viable today, what we can expect in the next few years as well as what simply is not feasible.Now, this does depend on the specific Industry use case. If you are a fan of the
Gartner Hype Cycle mode
, then Industry use cases such as Inspection of Wind Turbines, Transmission Towers, Telecoms Towers, Monitoring Vegetation etc. are certainly on the upwards 'Slope of Enlightenment'. Whereas use cases related to Drone Delivery & BVLOS are either rapidly ramping over the "Peak of Inflated Expectations" or already hurtling down towards the "Trough of Disillusionment".In an attempt to quickly summarize how I see this maturity happening across the Industry, I'll explain it in a handful of bullet points:
More companies are establishing drone operations in-house as opposed to simply out-sourcing everything.
There is a move away from full vertically integrated solutions being offered by drone service companies to a more targeted 'best of breed' solutions.
As the Industry matures, many drone service companies shifting strategy to deliver a 'platform' for drone operations as opposed to an ad-hoc solution.
EU Regulation is still very 'painful', varies widely between regions/countries and is evolving very very slowly. This is the Industry's greatest pain point.
Machine learning algorithms are improving for specific use cases. 'Supervised' Machine Learning is the way forward for now. Artificial Intelligence (AI) based Drones are a long, long way away.
Drone operations are becoming more automated, but Autonomous Drones are a long way off.
Sensor payloads are expanding with bigger/better & new functionalities being added, especially when it comes to adding LIDAR.
Don't just think of drones in terms of what we see today – think about crawlers, robots, on water/underwater drones, high-altitude drones, low orbit inexpensive satellites …
All of it proves that this Industry is just getting started.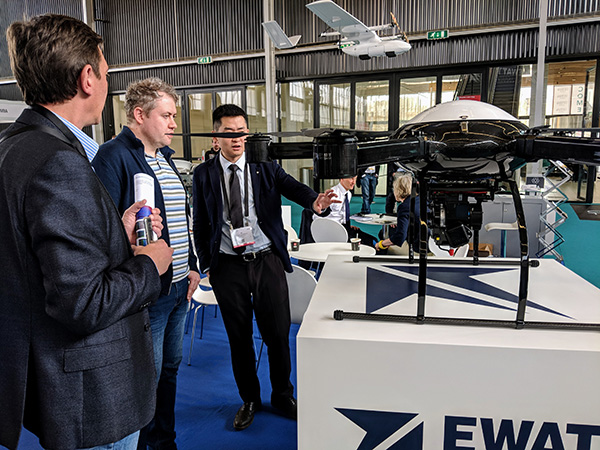 2. New Industry use cases
To be honest, the majority of the proven use cases at the event this year were based on inspection use cases that had previously been established, although these use cases employed ever better sensors and improved image processing algorithms to provide more efficient & cost-effective results. There were also a lot more LIDAR solutions at the show this year, so I'd expect to see many more proven use cases next year.The use cases at the event weren't just focused on data collection though. A number of Chinese Drone Companies were showing drones for precision crop spraying, using a drone as a Mobile Network 'cell tower'. There were some very large drones with gas-powered engines that can provide much heavier payload capabilities.Specific to the Energy Industry, two new use cases stood out to me…
i) Hight Altitude Drones – There was a great deal of talk about large, fixed-wing drones that can be deployed at high altitude, which can stay in position for weeks/months at a time and remain out of the way of commercial aircraft. Not surprisingly, it's something the biggest companies in the space are looking to figure out. Depending on the sensors they carry, you could use these types of drones to get almost real-time imaging of a complete Transmission Line, Pipeline or a facility. It would be always up there. Commercial versions of the Zephyr Airbus system would be an example. Imagine the possibilities…
ii) Measuring Metal Fatigue - While the ability to detect signs of metal fatigue via image processing are advancing rapidly, Industry best practice today is to do physical contact based metal/structure testing to get accurate results for thickness & internal defects. So what RoNik Inspectioneering B.V. has developed is really innovative. Check out their video here:

https://vimeo.com/254860035Read Part II for a report on the other 3 points …