The commercial availability of mapping drones has democratized photogrammetry in ways that were difficult to forecast just a few years ago. In the past, cartography in general and aerial photography in particular, belonged to the realm of large companies with the financial backbone to support operating expenses of aircraft and million-dollar cameras.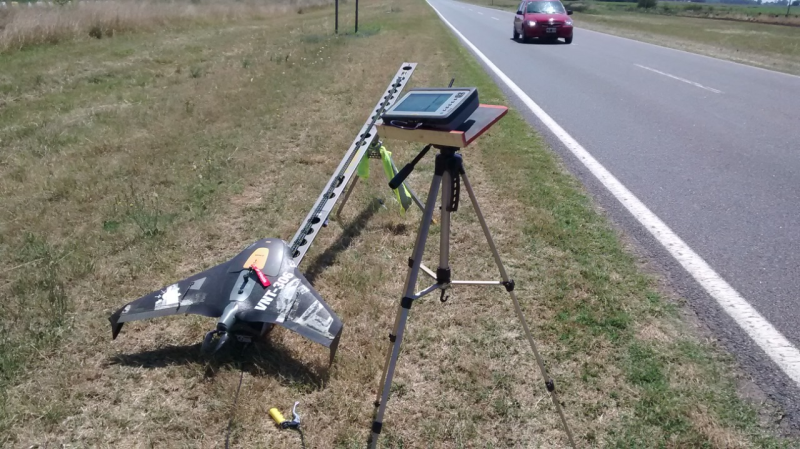 That decades-old status quo has changed with the new fixed wing unmanned aerial vehicles (UAVs). UAVs are capable of carrying a low-cost, high-definition camera covering large areas in under an hour of flight, while keeping operating expenses within the reach of land surveying firms.
Amongst the countries that have benefited the most from this "democratization" is Argentina, where agriculture contributes to almost 10% of the gross domestic product (GDP). An industry plagued with risks and low margins, agriculture is very sensitive to costs, and general aviation in Argentina is costly and out of reach for most citizens.
One mapping company in particular, i-BC SRL located in the province of Misiones, has made the leap from land surveying into full blown photogrammetric services with the acquisition of a fixed-wing mapping UAV. We had the opportunity to connect with Cesar Camblong and Ramiro Baez, founders and Co-CEOs of i-BC, to better understand the challenges of committing to such a move.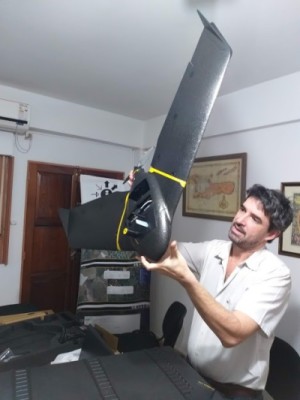 "The purchase and proficiency of the unmanned platform is just the beginning of the transformation into a cartography company," said Ramiro. "We knew that we could take photos and then turn them into amazing mapping products, but the challenge remained on how to help our customers use the information in a way that would allow them to improve efficiency and save money."
The typical deliverable of a land surveying job is a map with perhaps contour lines and property boundaries, but in cartography, the final product is way more complicated and has more features.
"We noticed that the end product we generated for our customers was complex and contained too much information for a single sheet of paper," Cesar explained. "We faced a dilemma: to deliver a watered-down product or develop a simple tool that would allow our customers with low GIS experience, make the most of their maps and the associated data. We have other GIS customers and knew from them, that this needed to be a field experience."
Very few farmers in Argentina, if not the world, have access to a geographic information system (GIS) and the necessary personnel to obtain all the benefits from such a powerful tool.
"We developed a free, smart phone-based, app that would give access to the cartographic information through a very basic GIS for multiple users and portable," Ramiro added. "This allowed the farmer to bring the photo tiles to the field and make decisions on site. It was a great hit with our agriculture customers."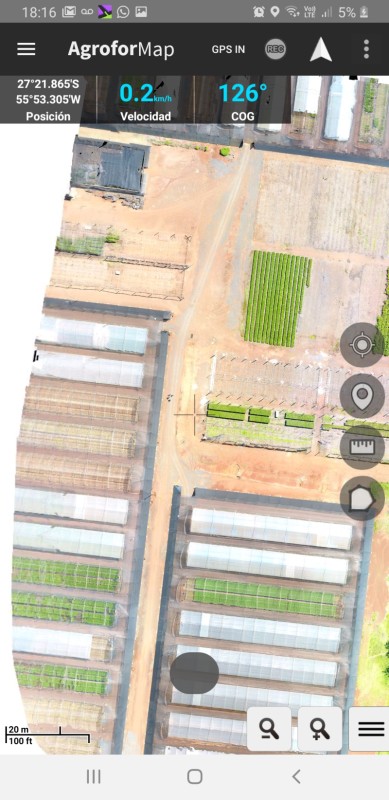 "Connecting the app to the GPS position of the phone, allows the farmer to know where he/she is and make queries and reports based on actual location," Cesar concluded. "Without these kinds of tools, the best map with the most amazing embedded information is useless. We are extremely happy with our evolution from land surveyors to cartographers and GIS providers. It was a natural step for our firm."
The application was published in Google Play and is available free.
Understanding the needs and limitations of your customers is key to success. Simply buying a new tool and generating tons of data is not enough. Customers are requiring information and easy access to it. Congratulations to i-BC in Argentina for a well understood evolution into the fascinating and challenging world of large area photogrammetry.