A few weeks ago the drone industry was taking by storm by the launching of the Wingcopter Model 198, a delivery unmanned aerial vehicle (UAV) built to haul three small boxes on its undercarriage and able to control when and where each parcel is lowered to the ground.
The announcement of the Model 198 was covered, not only by every drone industry publication in the world, but also by media giants such as the Washington Post.
Why the hoopla? Well, the company's "triple drop" delivery system might help optimize courier workflows, so people get their goods faster and cheaper, and that is good news for companies trying to increase efficiencies by adding unmanned aerial deliveries to their processes.
The Germany-based company Wingcopter first caught our attention in 2016, during Commercial UAV Expo that year, when their revolutionary tiltrotor aircraft broke design molds and solved problems that have been plaguing tiltrotor models for decades.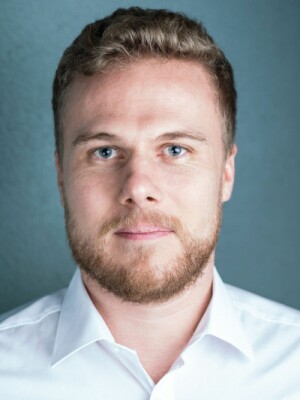 In 2016, we conducted a face-to-face interview with its co-founder and CTO, Jonathan Hesselbarth in Las Vegas, and this week we had the opportunity to reconnect with him remotely for an exclusive interview to gauge, not only the Model 198, but also issues related to Wingcopter's various partnership announcements in recent months.
Juan Plaza: Since our first meeting in 2016 your aircraft doesn't look too different. Can you please tell us what the big changes are in terms of design and efficiencies?
Jonathan Hesselbarth: We have recently launched our new flagship drone, the Wingcopter 198. When it comes to design, the major differences from outside compared to its predecessor model, the Wingcopter 178, are that the Wingcopter 198 has eight instead of four rotors, a classic V-tail and winglets. We doubled the number of rotors for safety reasons. The classic V-tail allows for better stability when a very large delivery box is attached under the Wingcopter.
The winglets extend the surface and efficiency of the wing without increasing the wingspan. As a result, the handling on the ground is still easy, similar to the Wingcopter 178 (178 cm wingspan) which is just slightly smaller than the Wingcopter 198 (198 cm wingspan). Last but not least, you will see the biggest difference is that the Wingcopter 198 can deliver up to three packages to different locations on the same flight. This is what we call the triple-drop mechanism. We are not aware of any other drone that can currently do that.
All these changes and improvements seem oriented to exterior features. Is that correct?
Well, probably the even bigger advancements are to be found inside the drone. All essential components such as the flight controller, airspeed sensor or battery are redundantly integrated to provide an extremely high degree of reliability and safety. We have also integrated detect-and-avoid software combining ADS-B, Flarm, Remote ID and visual artificial intelligence that interprets the flight environment in real-time and automatically initiates evasive maneuvers, as required.
Downward-looking cameras use AI-based optical sensing for accurate and safe parcel dropping as well as precision landing in combination with obstacle avoidance. Lastly, our new software allows one operator to control a fleet of up to 10 Wingcopter 198s simultaneously anywhere in the world. We believe all these features make the Wingcopter 198 the most efficient and safe drone of its category.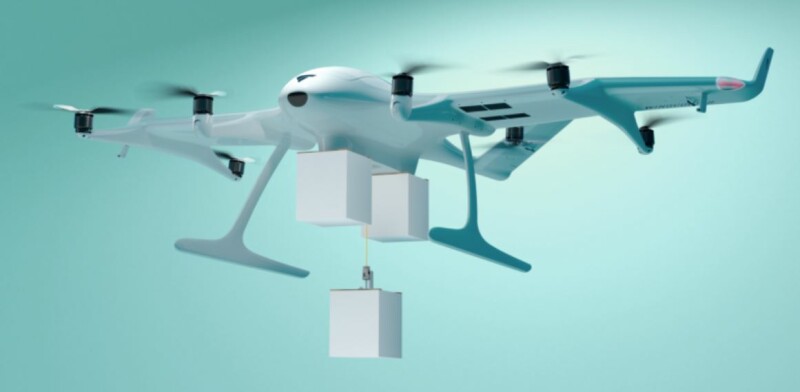 How much funding have you been able to raise in terms of investments and how does that compare with actual revenue?
So far, we've been able to raise $25 million from US and German investors, and we are already in talks with investors about our upcoming Series B. We don't communicate actual revenues, but what we can say is that revenues allowed us to grow the company to 35+ employees, before accepting the first external investment to be able to grow even faster. We are now 120+ employees.
Since its foundation, Wingcopter has been remarkably active in establishing partnerships and cooperation agreements, but over the past few months you have made an unusual number of announcements with companies such as DHL, ANA, and others. Are these announced collaborations generating revenue or you are in the testing phases?
We can't communicate the financial details of our partnership agreements, but together with ANA, we will conduct further proofs of concept in other strategic areas of Japan. These will evolve into a drone delivery network for rural areas across the country.
In your opinion, when do you think we will have regular delivery services in the different countries? Any geographical differences, Dubai, U.S., Europe?
Countries are in varying stages of evaluating UAS in their respective airspaces, but it is almost impossible to predict when delivery services will be commonplace and widely accepted. In the U.S. we are working right now on a Type Certificate together with the FAA to make commercial BVLOS operations possible.
In some European and African countries, we already started to operate BVLOS in collaboration with local aviation regulators based on risk assessments. Success with safety will enable greater and greater progress. This will accelerate with proven business use cases.
***
It is clear that the technology to make same day deliveries a reality is here today, and all we need is to prove to the regulators that these new vehicles are safe and represent a benefit to society. Major advances in detect and avoid and unmanned traffic management give us hope that the day is closer when we will be able to order online and receive same-day deliveries.