On September 7th Commercial UAV Expo opened its doors and thousands of drone professionals, manufacturers, operators, and end-users poured into the Exhibit Hall anxious to see face-to-face the latest innovations of this exciting industry. For over 18 months we had been forced by a pandemic to conduct business remotely and to see innovations via Zoom—now we had the opportunity to witness—and even touch—the latest technological advances in person, and the excitement was palpable.
One of the booths that caught attendees' attention right away was VELARY and their incredible bright red, well-designed aircraft. After a thorough examination of the specifications and the technology we sat down with Mihai Robert Rozsa, CEO and co-founder for an exclusive interview.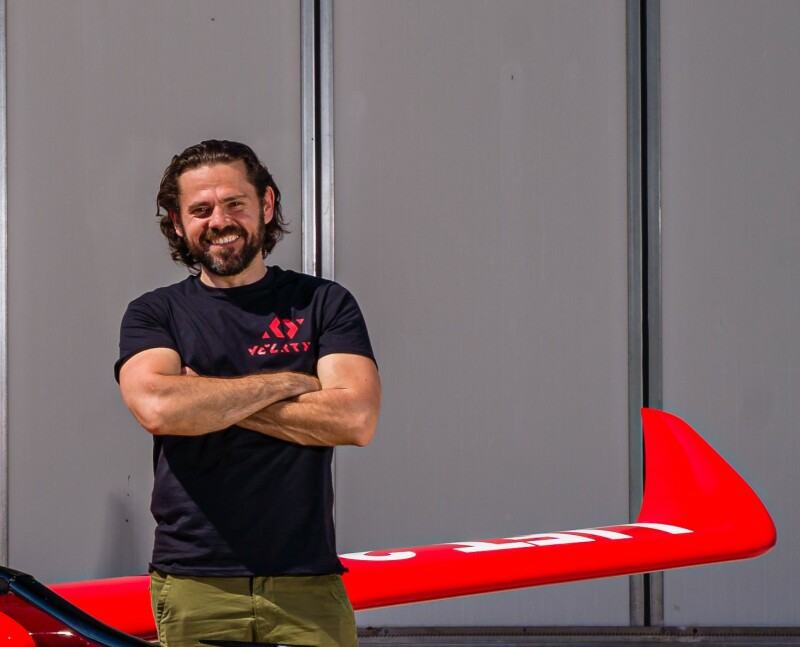 "Velary was founded by aviators who saw the need to improve flying machines, more specifically helicopters. But given the technical and financial constraints of entering the manned aviation industry, we moved, using our gained knowledge, into the more reachable goal of designing the best unmanned aerial vehicle (UAV) possible, adding flying time and increasing payload," Mihai said passionately. "There are applications out there, most applications in fact, that require hours of flight time and heavy loads to perform their missions and we knew that the battery industry could not provide an adequate power source. Our R&D team is over 35 people, and they come up with the most innovative solutions to address both issues."
When asked about funding and the source of their capital, Mihai was very specific.
"Velary is owned and funded by the original shareholders, the founders of the company, we have no external sources of money, it's just a bunch of friends," He said laughing. "We realize that manufacturing is another matter entirely, but we will address that when we get there."
The issue of a hybrid power train is front and center with Velary, and Mihai made no secret that their technology is constantly improving with the use of one internal combustion engine powering a generator that then feeds the electric motors providing the lift.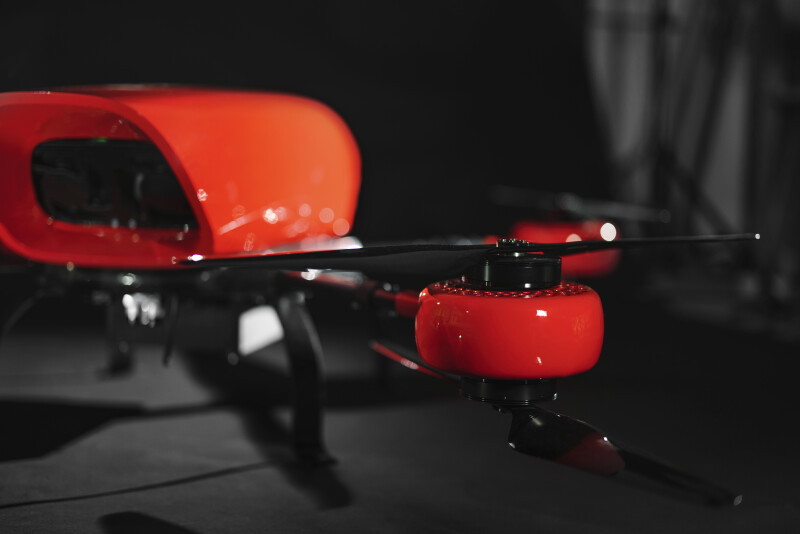 "We looked at existing battery technology and decided to go hybrid," Mihai explained. "Our engineers came up with a solution that can provide longer flying times while simultaneously increasing payloads, thus allowing our customers to accomplish missions that are impossible using electric power alone. We think versatility of platforms is really important. They need to be capable of accomplishing a very large array of missions. At the same time, we are aiming at a price point that would be below market standards. One important distinction with our competitors is that our designs allow for extended periods of hover time, thus allowing more flexibility in certain missions."
When asked about the diversity of Velary's product portfolio, Mihai elaborated.
"Currently we have two models that are pursuing certification with the FAA," Mihai said. "The Lift 10, which is a multicopter with a payload of 22 lbs (10 Kg) and a standard flying time of four hours and the Lift 25, a winged eVTOL aircraft with a payload of 55 lbs (25 Kg) and a flying time of six hours with the understanding that hovering time could be as high as half of the entire flying time. With these two unmanned aircraft we are addressing most missions that require heavy loads and extended flying time. We are also incorporating our own detect and avoid (DAA) algorithms and sensors to every model in preparation for a potential beyond visual line of sight (BVLOS) ruling."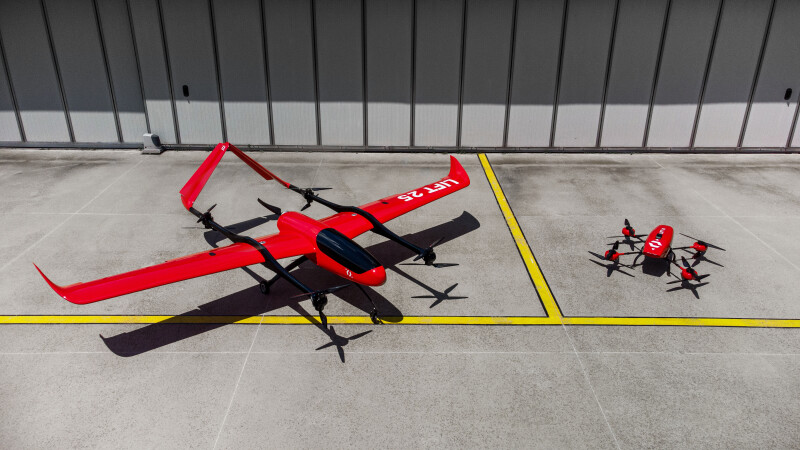 When we heard about their plans to develop their own DAA system, we questioned the decision not to go with an established company that specializes in this technology.
"We firmly believe that the key is integration. Our differentiator is our ability to develop and integrate our own software solutions into our aircraft," Mihai explained. "We love to write code and develop our own solutions for our own perception of the issues. By developing in-house, we have the ability to integrate fast and that would give us an advantage when going to market and obtaining FAA certification."
Once the issue of Federal Aviation Administration (FAA) certification came up, it was inevitable to ask about time to market.
"Our goal is to obtain FAA certification by Q1 next year and then aggressively go to market by 2023 for those applications that require said certification," he stated. "Some special deliveries will be made by mid-2022 but we expect those aircraft to operate under special airspace COAs (FAA Certificates of Authorization). We are planning a rapid expansion of our manufacturing capabilities by mid-2022 in order to satisfy the expected demand by year's end. We are first and foremost an American company, and as such we are planning to manufacture the bulk of our products in California with some component manufacturing facilities in Romania too."
When asked about the business model for distribution and support of their platforms, Mihai explained a well thought out approach to commercialization.
"We are planning a direct sales model in which we will offer our clients the outright purchase of the aircraft or services, depending on the willingness of the organization to create their own, separate UAV departments," he said. "We want to have complete flexibility not only in terms of technology, but also access to our products. Not all companies use their aircraft all the time, so we are offering flexibility in our business model in which an aircraft can be used for powerline inspections one day for one customer and to haul some cargo the next day for another customer."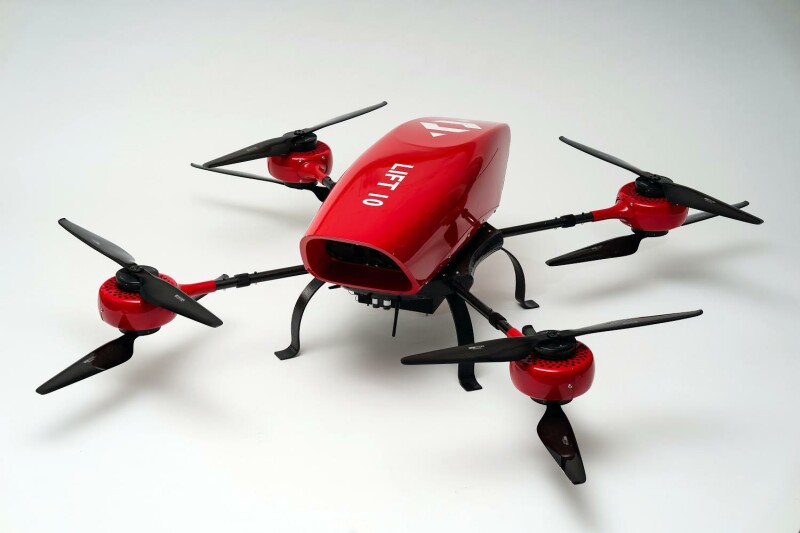 When asked about their target markets, Mihai explained their initial plans.
"We were driven by the devastating impact of wildfires in California and other western states over these past few years and one of the guiding principles for both models is to provide firefighters with the ability to deliver heavy payloads to support logistics and fire suppression operations in remote areas," he concluded.
For many, the hybrid model is the way to go for this difficult combination of flying time and heavy loads. Until the battery industry can supply a solution to increase this ratio, using internal combustion engines to generate power is one of the few feasible alternatives.