It's a fact: Uncrewed systems deliver medical supplies faster, cheaper, and safer than conventional ground and air systems, and they help emergency service providers bring better care more quickly to disaster zones.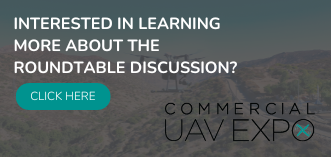 Around the world, companies and government agencies are working to incorporate UAS technology to improve medical and emergency efforts. Here are a few examples:
UV LATAM/UAV Peru is partnering with the German firm Wingcopter to use cargo drones to bring medical supplies to remote villages in the Peruvian Andes. Company leaders say the program will expedite the delivery of medicines, vaccines, laboratory samples, blood, and specific treatments for patients in these hard-to-reach places while reducing the carbon footprint and making the supply chain greener and more sustainable.


The Dutch firm Avy has developed the Drone Response Network, a quick response solution that can instantly deploy autonomous drones to carry out urgent and lifesaving missions. The network combines docking stations with Avy's Aera autonomous drones to support medical deliveries or emergency services during critical incidents. The network has been used to fight fires, conduct search and rescue missions, and improve situational awareness is high-risk situations.


In the UK, Skyfarer is leading a consortium of businesses and government agencies focused on creating a UAV network to deliver vaccines, blood, and other critical items to medical facilities. The partners hope to create a hub-and-spoke model that will facilitate the fast and effective delivery of medical supplies, a model that can be expanded and rolled-out across the country.
These and many other examples illustrate the viability of using drones for medical and emergency operations. They have inspired government groups, companies, and investors to increase their involvement in the sector.
A recent study stated that the worldwide medical drone delivery market would enjoy a compound annual growth rate of 24.9% between this year and 2027. By the end of the timeframe, the study asserted, the industry would be worth more than $643 million. Another study projected that the global medical drone market will increase from $254.7 million in 2021 to $1,410.9 million in 2028, rising at a compound annual growth rate of 27.70%.
Whether these predictions come true remains to be seen, but there is little question that the use of drones to delivery medical supplies and aid in emergency operations will continue to expand.
As an article in Nature Medicine details, many efforts are currently underway to bring healthcare-related drone operations to places like Scotland, Malawi, the Democratic Republic of the Congo, Canada, the South Pacific, and other regions. The article stated that "half of the world's population have limited access to healthcare" and "drones can help to ramp up national healthcare systems, and connect hospitals and laboratories with patients, improving outcomes and reducing waiting times, especially in remote communities."
Projects are also progressing in the US to increase the use of uncrewed systems to aid health and emergency efforts. For example, Zipline recently received part 135 certification from the FAA, which will enable the company to fly up to 26 miles roundtrip. With the ability to conduct longer flights, Zipline plans to work with three major healthcare partners to expand on-demand medical delivery operations by drone in North Carolina.
Later this year, Zipline intends to begin similar operations in Utah and Arkansas. These operations will build in the company's highly successful drone delivery work in Ghana and Rwanda.
As the UAV industry grows and develops—and as more doctors, patients, and emergency services professionals embrace the technology—we can expect to see more and more projects like these.
Commercial UAV Expo is organizing a closed-door, roundtable discussion for like-minded individuals to connect and discuss the future of drones in medical supply delivery and emergency services. Interested in joining? Learn more and apply here.
Registration is now open - click here to register today.
Image Courtesy of Parallel Flight Technologies.