On-demand Webinar | Free
The drone industry has had to contend with a number of legal and regulatory challenges that have impacted everything from how far, where, and when we can fly to where our equipment can originate from. From regulatory bodies to local, regional, tribal, state, and federal governments, safety, privacy, and security are paramount concerns when it comes to giving the green light for advanced operations like flights over people, night flights, and beyond visual line of sight. How various sectors within the industry have viewed and addressed these concerns have largely defined and will continue to define how we have been able to move forward as an industry. With law and regulations being such an omnipresent aspect of our industry, Commercial UAV News has gathered together a panel of industry leaders for an in-depth discussion on how legal and regulatory requirements have shaped and will continue to shape our industry.
---
Speakers
Brendan Groves, Head of Regulatory and Policy Affairs, Skydio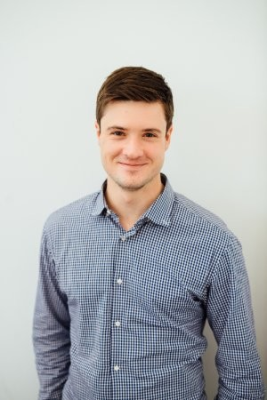 Brendan Groves is the Head of Regulatory and Policy Affairs at Skydio. Before joining Skydio, Brendan held senior positions in the federal government, serving most recently as Associate Deputy Attorney General in the U.S. Department of Justice (DOJ). In that role, he managed DOJ's national security policy portfolio and also developed, led and scaled DOJ's drone program. As a member of the FAA's Executive Committee on UAS, Brendan played a leadership role in shaping the government's approach to integrating drones into the na-tional airspace. In addition, he led the effort to counter the threat posed by malicious drones, spearheading the development and passage of pathbreaking Counter-UAS legisla-tion. A long-time private pilot, Brendan also served as an officer in the Air Force and as Special Counsel to the General Counsel of the National Security Agency.
Gabrielle Wain, VP of Global Policy and Government Affairs, Iris Automation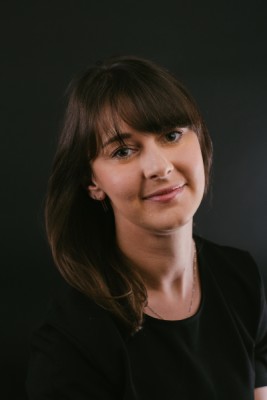 Gabrielle is a specialist in public policy development and international government relations. After supporting Ministers in the UK Government, Gabrielle moved to advise multinational companies on global policy issues affecting their businesses. She has led the political strategy for a large trade association, cutting through red tape and securing $10bn investment for the 1,000 businesses she represented. At Iris, Gabrielle is leading the company's work to make BVLOS flights a reality for our customers. Her team engages with governments around the world, and is shaping policy and standards at both the national and multi-national level. She is also building out Iris' offer to customers around BVLOS waiver writing.
James Licata, Business Development Manager, Hidden Level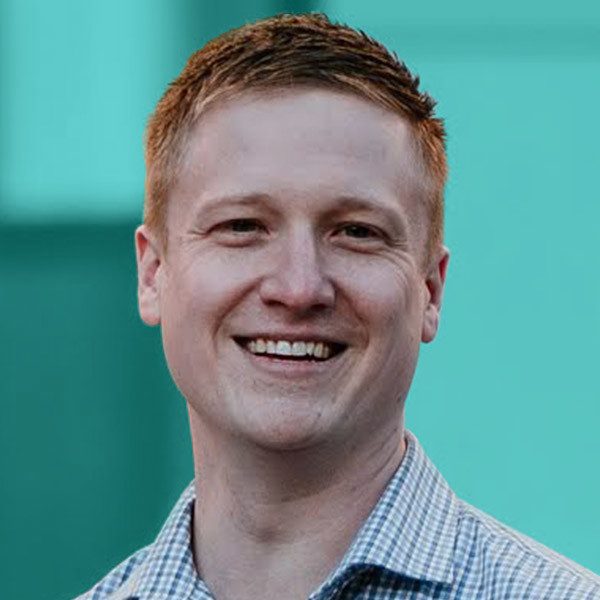 James Licata is the Business Development Manager at Hidden Level, which provides a cost-effective and scalable solution for drone detection utilizing its custom-built sensor network - the Airspace Monitoring ServiceTM . Over the past 10 years James applied his software engineering background towards the development of complex radar, passive RF, and electronic warfare systems for both military and commercial customers, primarily for Counter-UAS and UAS Traffic Management applications. James has assisted in building safety cases as well as advancing UTM and drone security initiatives using low-altitude surveillance sensors on projects such as: FAA Pathfinder for Drone Detection (Airport Security), FAA Pathfinder for BVLOS in Rural/Isolated Areas (BNSF Railway Inspection), NASA UTM Technical Capability Levels, building of NY State UTM corridor, and many other projects involving drone security or integration.
Michael Healander, President & CEO, Airspace Link, Inc.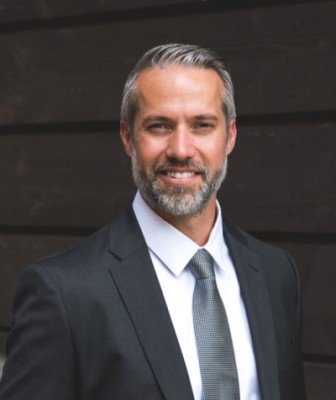 As President & CEO of Airspace Link, Inc. Michael Healander is responsible for running all facets of the business. Michael has a proven executive management track record and 15 years of experience driving sales growth in the technology industry. Prior to joining Airspace Link, Michael was Vice President of Business Development at Acuity Brands and he was responsible for all software sales across four brands. Previously, he was the co-founder and CRO of Geometri where he built an indoor mapping, analytics and navigation business that was successfully acquired by Acuity Brands. Michael also served on GISinc. management team for six years and was recognized as a leader in location technology. GISinc grew from 25 to 170 employees over this period. Michael has 20 years of experience in spatial technology, 12 years in state & local government, 7 years in the commercial and retail industry, 2 years in Federal (DoD) and currently holds an FAA commercial drone pilot license.
---
Moderator
Danielle Gagne, Editorial Analyst, Commercial UAV News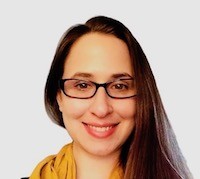 Danielle comes to Commercial UAV News from an editorial background in higher education publishing where she edited books on every topic from financial risk management to nanotechnology and morphing wing technology. During that time, she reported and conveyed the business needs and expectations between all points of her organization and the technology team, working closely with IT development. This skillset led her to Diversified Communications and the commercial UAV industry, where she is excited to be able continue to report important technology news and developments to a wider audience.