On-demand Webinar | Free
Advanced drone operations and beyond visual line of sight (BVLOS) will transform the business world as we know it today.
Offshore industries, utilities and construction companies are just a few of the many sectors that will benefit.
Safety is the highest priority and regulations are rightly rigorous; however, technology innovation is easing this path, whilst pushing the limit of what's possible and expanding commercial opportunities.
This webinar will unveil these innovations and explore what is required for advanced drone operations to be successful.
It will provide practical advice to those that are exploring or planning deployments for business advantage.
Delegates will also get to hear first-hand from a company that is pioneering BVLOS UAS for remote operations for the energy and offshore industries.
Photo courtesy of Flylogix
---
Speakers
Stewart Marsh, Head of Aerospace, Cambridge Consultants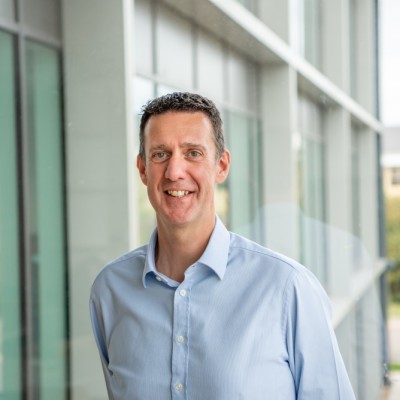 As head of aerospace at Cambridge Consultants, Stewart leads the company's collaboration within the sector. Central to Stewart's role is helping companies achieve complex technology breakthroughs that unlock transformative business value. This has included a world-first Push-to-Talk satellite service and an innovative beyond visual line-of-sight UAV solution using low power satellite technology.
With over 20 years' technology experience, Stewart has held a range of senior technology roles and has a wealth of expertise across aerospace, mobile communications, location-based services, transportation, and traffic control technology. Stewart holds a BSc in Computer Science and Electronics and is a Chartered Engineer and Member of the IET.
Charles Tavner, Executive Chairman, Flylogix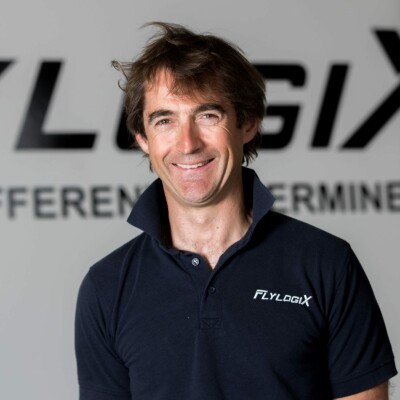 Charles Tavner is the Executive Chairman at Flylogix. He is responsible for the strategic direction of the business. Charles is COO of the composite subsea pipe business, Magma Global, and has been a non-executive of a series of successful startups in the energy sector. Prior to that he led energy investments for IP Group plc and ran the medical device business at Cambridge Consultants. Charles has a Masters degree in Aeronautical Engineering from the University of Cambridge.
Charles began his entrepreneurial career in aviation when he negotiated the sale of an English Electric Lightning from his bedroom age 14.
Dan Mercer, Vice President & General Manager, Europe, Middle East, Africa & Russia, Iridium Communications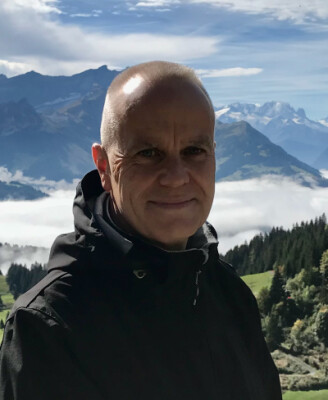 Dan is a 20 year veteran of Iridium Communications. Responsible for all revenue, new application and partner business across the region, Dan also set up the Russia arm of the Iridium business, coordinating the regulatory efforts and gateway construction, and serving as General Director for several years.
As a mechanical engineer by training, prior to Iridium, Dan lead the sales & engineering divisions at TI Group's Specialist Military Engineering divisions, working on hydro-pneumatic suspension systems for military vehicles, and a variety of specialist engineering projects within an X listed business. Aviation was in his blood with his first job at IAC Aviation, where he was responsible for the mechanical systems within the jet engine test facilities that IAC built around the world, for a variety of nations and Air Forces.
Being a convert to space based communications 20 years ago, Dan is a regular user of the Iridium service himself as a private helicopter pilot (not quite overloading his cockpit with Iridium devices), and holds a 1st Class Honours in Mechanical Engineering from Kingston University.
---
Moderator
Danielle Gagne, Editorial Analyst, Commercial UAV News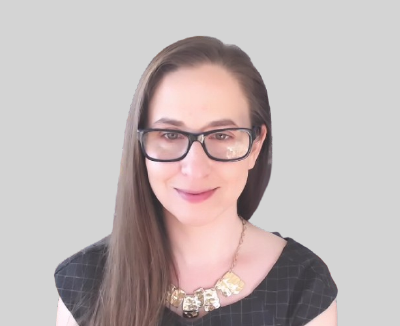 Danielle comes to Commercial UAV News from an editorial background in higher education publishing where she edited books on every topic from financial risk management to nanotechnology and morphing wing technology. During that time, she reported and conveyed the business needs and expectations between all points of her organization and the technology team, working closely with IT development. This skillset led her to Diversified Communications and the commercial UAV industry, where she is excited to be able continue to report important technology news and developments to a wider audience.