On-demand Webinar | Free
Drones have become an important tool for public safety and provide a human-like eye-in-the-sky perspective. Hear how UAV solutions capture real-time, raw data and allow actionable insights for public safety officials and first responders to gather scene intelligence, assess damage, locate missing persons, and more.
---
Speakers
Roxana Kennedy, Chief of Police, Chula Vista Police Department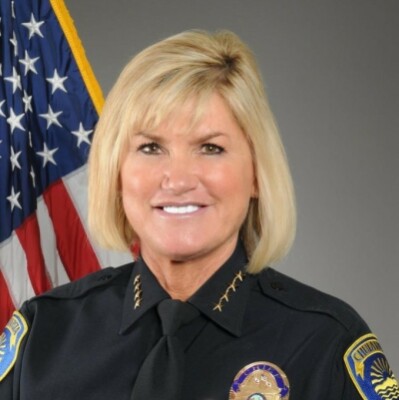 Chief Kennedy has worked various assignments throughout her career including Patrol Officer, Street Team Officer, Field Agent, Background Investigator, Patrol Sergeant, Street Team Sergeant, Watch Commander, Geographic Policing District Commander, and Investigative Division Lieutenant. During her career, she served on both the Crisis Negotiation Team and the Mobile Field Force Unit for 22 years, including 12 years as the Unit Commander for each team. In addition, Kennedy directed a very active Wellness/Peer Support Team for the Department.
Under Chief Kennedy's leadership, Chula Vista Police Department (CVPD) has adopted an Innovation Initiative focused on using technology to enhance community safety, increase situational awareness and officer safety, and reduce response times. Chula Vista Police Department is proud to be the first and only police department to work under the Federal Aviation Administration's UAS Integrated Pilot Program "Drone as a First Responder (DFR)" concept which provides real-time data to officers and supervisors allowing officers to make better tactical decisions in the field providing safer outcomes for all parties involved. Chief Kennedy's goal is sharing our story with our law enforcement partners nationally and internationally to help standardize and expand to any agency interested in the benefits. CVPD is also leading another pilot project called Live911. Live911 allows the officers in the field to hear incoming 911 calls and respond before critical calls are processed and dispatched.
---
Fritz Reber, Head of Public Safety Integration, Skydio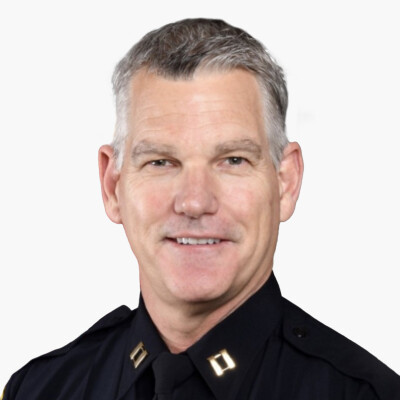 Fritz Reber is the Head of Public Safety Integration at Skydio. Before Skydio, Fritz was the UAS Commander with the Chula Vista Police Department. He retired after 27 years as the Patrol Captain in 2018. While at CVPD, he developed and worked to implement the Drone as First Responder (DFR) Program and Live911. He authored the agency's Concept of Operations for the IPP submission and co-authored the safety case for the CVPD BVLOS waiver as well as the recent Tactical BVLOS waiver.
---
Derrick Ward, CEO at Hot Shots Aerial Photography / Enterprise UAS Director of Public Safety / Los Angeles City Fire Department Co-Lead UAS Pilot and Trainer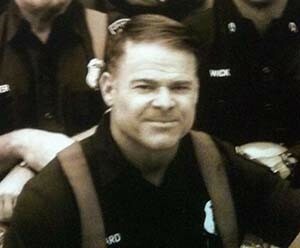 Derrick Ward is the founder and CEO of Hot Shots Aerial Photography. Derrick also helped with the creation of the very first drone program for the Los Angeles Fire Department (LAFD), one of the largest fire departments in the world. Combining thirty three years of work at the LAFD—including years of experience as a firefighter assigned to Fire station 80s at LAX International Airport— with over 2,000 hours logged as a commercial drone pilot, Derrick has a unique blend of emergency and professional UAV experience. The work he does with drones has been featured in the L.A. Times, Commercial UAV News, and UAV Coach, among others.
---
Parker Deuel, Enterprise Solutions Engineer, DroneDeploy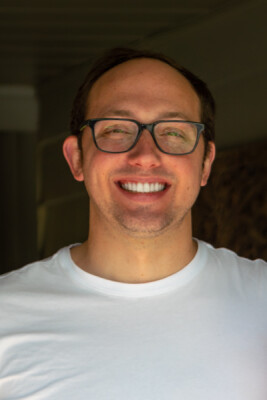 Parker Deuel is an Enterprise Solutions Engineer at DroneDeploy, spearheading technical sales and conversations with the many public safety entities using DroneDeploy for drone operations today. With DroneDeploy for four years, Parker comes from a drone service provider background.
As a real-world use expert at DroneDeploy, he saw the tremendous potential of public safety adding mapping solutions to their flight operations. His passion for helping public safety comes from his father, Jeff-an Officer (retired) at Oakland Police Department.
Parker was responsible for coordinating drone operations for the Camp Fire mapping effort back in 2017 with the many departments in-field. The resulting maps and models would assist FEMA and other SAR groups in locating missing persons, restoring power and water to affected areas, and allowing property owners to file claims in record time.
Since then, Parker has worked with public safety teams to implement DroneDeploy for accident reconstruction, strategic mapping, target hazard surveys, SAR operations, and more.
---
Moderator
Danielle Gagne, Editorial Analyst, Commercial UAV News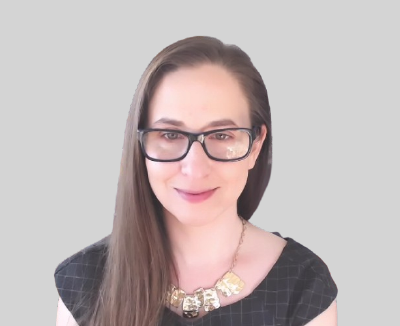 Danielle comes to Commercial UAV News from an editorial background in higher education publishing where she edited books on every topic from financial risk management to nanotechnology and morphing wing technology. During that time, she reported and conveyed the business needs and expectations between all points of her organization and the technology team, working closely with IT development. This skillset led her to Diversified Communications and the commercial UAV industry, where she is excited to be able continue to report important technology news and developments to a wider audience.