On-demand Webinar | Free
Establishing and implementing a framework for pan-European drone regulations has been a priority for many years, and the legal and technical framework for this ecosystem is more defined than ever in 2021. However, questions remain about how this framework and ecosystem will continue to evolve and what that will mean for commercial operators across the continent. How are UTM and U Space systems being defined as part of new drone regulations? What does it mean to operate BVLOS from a regulatory perspective? What do risks and potential failures look like in this ecosystem? How are performance requirements further defining regulation and what it will mean to operate a commercial drone fleet?
This webinar will present a summary of the current regulatory environment across the continent and provide attendees with a sense of how they can take the next step in the development of a commercial drone program, regardless of how far along they are in that process.
---
Speakers
Stewart Marsh, Head of Aerospace, Cambridge Consultants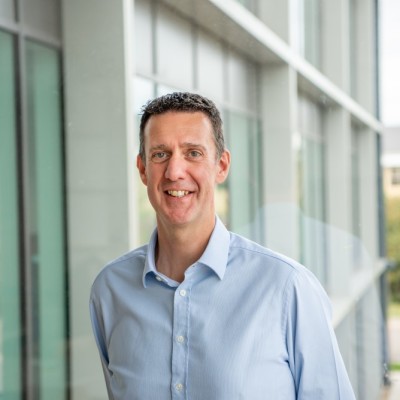 As head of aerospace at Cambridge Consultants, Stewart leads the company's collaboration within the sector. Central to Stewart's role is helping companies achieve complex technology breakthroughs that unlock transformative business value. This has included a world-first Push-to-Talk satellite service and an innovative beyond visual line-of-sight UAV solution using low power satellite technology.
With over 20 years' technology experience, Stewart has held a range of senior technology roles and has a wealth of expertise across aerospace, mobile communications, location-based services, transportation, and traffic control technology. Stewart holds a BSc in Computer Science and Electronics and is a Chartered Engineer and Member of the IET.
Eszter Kovacs, Founder and CEO, Manageld and DroneTalks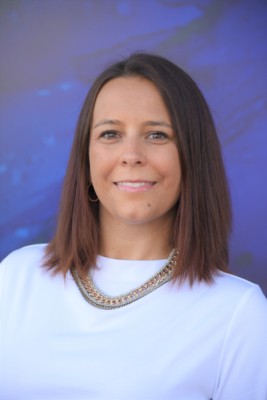 Eszter is the CEO and founder of Manageld Ltd and Manageld Swizterland Gmbh and founder of DroneTalks.online and is a well-known drone influencer.
An expert in technical innovation in the drone sector, Eszter has contributed to the growth of several companies, leading complex implementations and mentoring and advising leaders on strategic planning and operational transformation. In 2020 Eszter successfully lead the Global UTM association with 40 + UTM ecosystem leaders through it's restructuring for 6 months.
From 2016 - 2019, Eszter successfully lead the GSMA Drone Interest Group, growing it from 10 mobile operator members to nearly 40 finding solutions to leverage cellular connectivity in the aviation environment. Following 10+ years of professional background, complemented by certificates in Agile coaching, Prince2 and a broad professional network, launching her own businesses seemed inevitable.
Eszter holds a BA in Military & Safety Engineering from the Hungarian National University of Public Services and is currently attending Boston University's digital leadership studies. She was born in Hungary and, having travelled extensively, now resides in Bern, Switzerland.
Eszter is an expert writer in multiple drone focused online magazines such as Commercial UAV news.
Mariya Tarabanovska, Co-Founder, Flight Crowd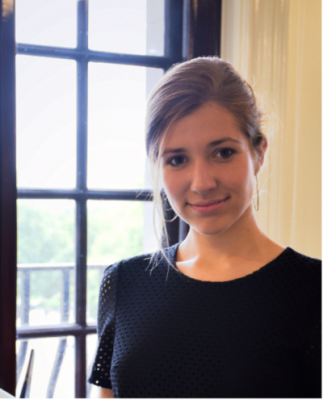 Mariya Tarabanovska is an Urban Air Mobility (UAM) advisor with a traditional Engineering education, a passion for STEM volunteering and outreach as well as a background in Art and Design.
Mariya's first degree was Product Design gained from Central Saint Martins College, the University of the Arts London. It made her always want to explore the aspects of Design and Technology where exciting innovation brings both together.
Her most recent Masters of Aerospace Engineering (Hons) degree from the University of Manchester, on the other hand, helped her better understand the difficulties as well as the opportunities one can find in the aviation industry. It also led to Mariya getting involved in shaping the fast-developing and very promising Urban Air Mobility industry set to revolutionise the ways in which we live and travel. Through her numerous involvements in the field ranging from market research to flight testing and eVTOL implementation scenarios development, Miss Tarabanovska is now leading Flight Crowd, an open Urban Air Mobility community set to educate the public on the topic of vertical mobility and inspire future generations to consider a career in UAM.
Mariya believes that 21st century Aerospace professionals should aim to shape an accessible, sustainable, and safe future of mobility and transportation, and is very excited about the potential benefits that UAM and other future flight technologies will bring to the world.
Christian Schleifer-Heingärtner, Secretary General, EUROCAE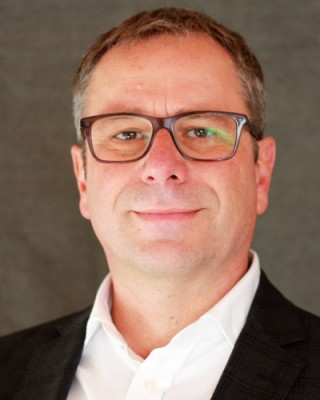 Christian Schleifer is serving as Secretary General at EUROCAE since July 2014. Christian is responsible for the operational management and development of the Association and its subsidiary EUROCAE Communication as CEO.
As former President of the Air Navigation Commission (ANC) of the International Civil Aviation Organization (ICAO) he was responsible for developing Standards and Recommended Practices (SARPs) in the field of Air Navigation and Safety.
Prior to his posting at ICAO, Mr. Schleifer was in charge of Aircraft and Equipment Certification, Airworthiness and Operational Requirements at the Austrian Civil Aviation Authority.
In this role, Christian Schleifer was a specialised Certification and Flight Test Engineer for Avionics, Electrics and Human-Machine interface. After his return from ICAO, he was involved in the strategic development of the ANS in Austria, contributing to the European and Global Air Navigation modernisation programmes.
Christian has a background in Electronic Engineering and is holding a Commercial Pilot License (CPL) and actively flies single and multi-engine aircrafts. Beside the technical aviation background, he is holding a Global Executive MBA from the University of Minnesota and the Vienna University of Economics.
---
Moderator
Danielle Gagne, Editorial Analyst, Commercial UAV News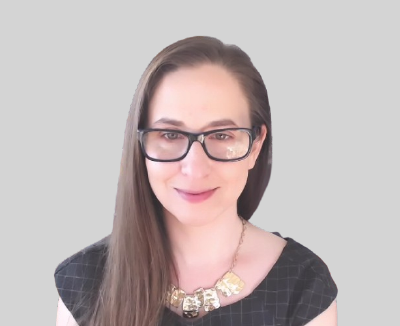 Danielle comes to Commercial UAV News from an editorial background in higher education publishing where she edited books on every topic from financial risk management to nanotechnology and morphing wing technology. During that time, she reported and conveyed the business needs and expectations between all points of her organization and the technology team, working closely with IT development. This skillset led her to Diversified Communications and the commercial UAV industry, where she is excited to be able continue to report important technology news and developments to a wider audience.